Melanie Griffith's Daughter Dakota Johnson Was 14 When Mom Took Her to Get Belly Button Pierced
Melanie Griffith's daughter Dakota Johnson said that her mom had taken her to get her belly button pierced at 14 years old.
Dakota Johnston revealed to talk show host James Corden on his show "The Late Late Show with James Corden" that her mom, Melanie Griffith, took her to get her belly button pierced at 14. 
She shared that her famous mother had gotten her belly button pierced at the same. She also shared that her mom had taken her to get her first tattoo.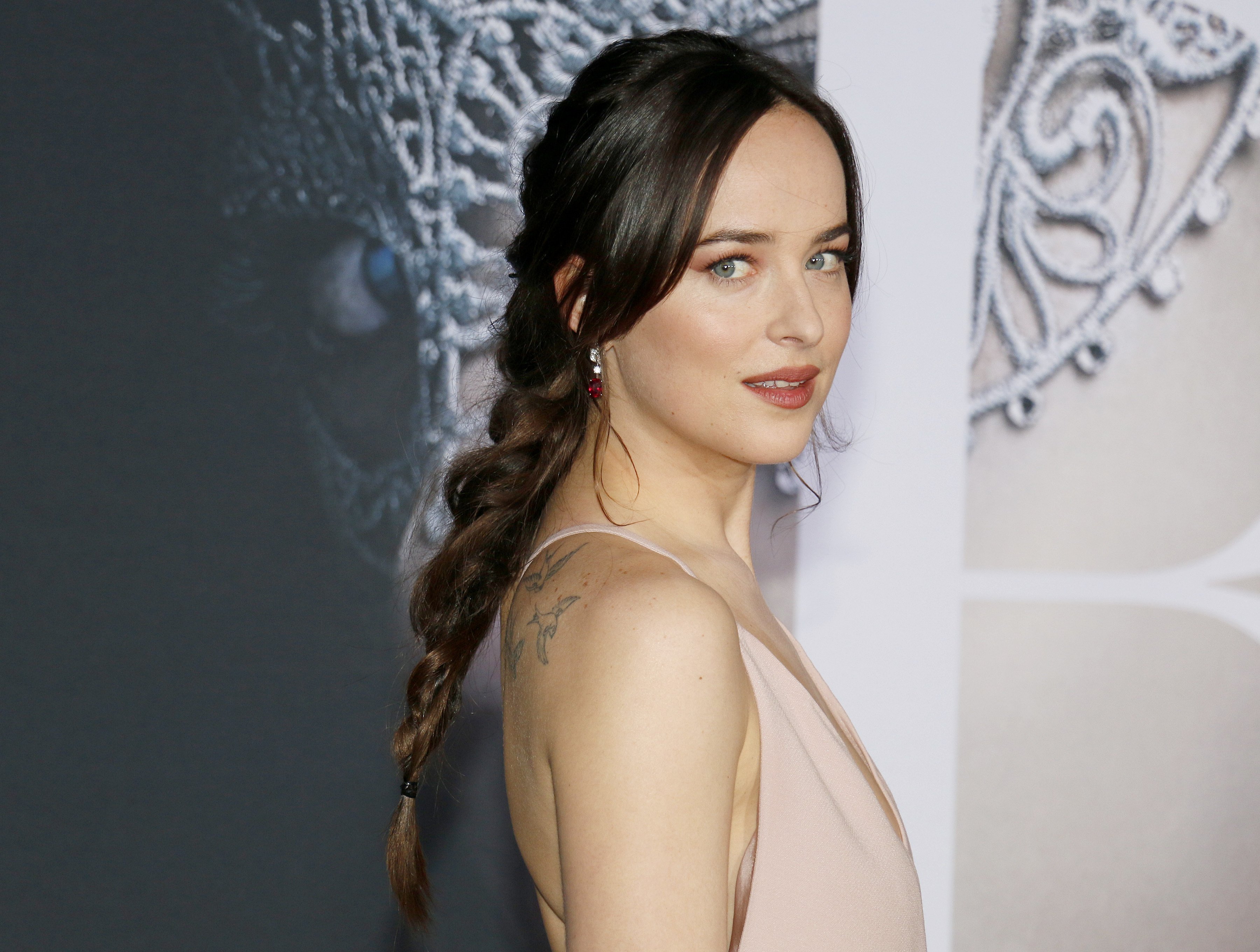 Her dad, Don Johnson, had apparently not been happy with her as she shared that he had once said he would disown her if she had a tattoo done. 
Of course, she had a few done anyway. Corden was surprised to learn that the "50 Shades of Gray" actress had 12 tattoos, although she now regrets a few of them. She said to the host:
I regret some of them because they are just silly now." 
Corden was actually surprised by the fact that she had so many tattoos. She responded that in 2021 that number of tattoos was actually quite conservative.
On the show, Johnson had shared her piercing story with her mom and had even suggested Corden get a piercing, as she suggested an eyebrow ring for the late-night host. 
Recently her mom, Griffith, shared an adorable throwback photo of the two of them from 1998. Melanie is standing behind her daughter, and they look so similar with their blond hair and cheekbones. 
Many fans shared commented love for the mother and daughter duo, writing how similar they looked and how beautiful they pair are. She captioned the photo: 
"Dakota and Mama 1998❤️?❤️"
Griffith shared a few throwback photos over the last year, including an adorable photo with her ex-husband Don from their wedding day in 1976. 
Johnson and her mom are very close and have been pictured together regularly at different events throughout the years, starting with Johnson supporting her mom at her events to her mom supporting her at her own events. 
The host and actress had a great laugh together as they spoke about piercings, and Corden asked his band's leads whether they thought the piercings would suit him. 
Johnson is a very successful actress. She acted in the Netflix series "GirlBoss" and the "50 Shades of Gray" movies based on the books by E.L. James.