Ray J & Princess Love's Daughter Melody Steals Hearts with Gorgeous Hair in a Fendi Sweater
Princess Love's two-year-old daughter, Melody Love Norwood, was featured on her Instagram wearing a brown Fendi sweater and showing off her gorgeous wavy hair. 
Melody Love Norwood astonished fans with an adorable smile on her mother's Instagram feed yesterday, looking exceptionally chic. The sweet child wore a patterned long-sleeve mocha top from Fendi.
The charming little girl is pictured sitting at a table with a bowl of berries and other fruit placed in front of her next to a water glass. Melody clearly prides herself on healthy living from a young age.
In the first picture, she playfully puts one finger into her water glass. Half in shadow, Melody squints at the camera in the second frame with her eyes closed and then beams, showing off her tiny teeth in the last image. 
Fans were blown away by the kid's beautiful curly hair scraped back into a neat ponytail which exposed and drew attention to her winsome facial features. One follower commented saying:
"She's so pretty!" 
Melody celebrated her second birthday last May with a Bubble Guppies party. The little girl was ecstatic to be surrounded by her family and friends. She glowed as she posed in front of her cake. 
Her brother, Epik Ray, was born at the end of 2019. In preparation for the new baby's arrival, Princess Love bought two onesies that said 'little brother' and 'big sister' on them. 
Melody's parents Ray J and Princess Love, experienced some marital troubles last year when her mother filed for a divorce.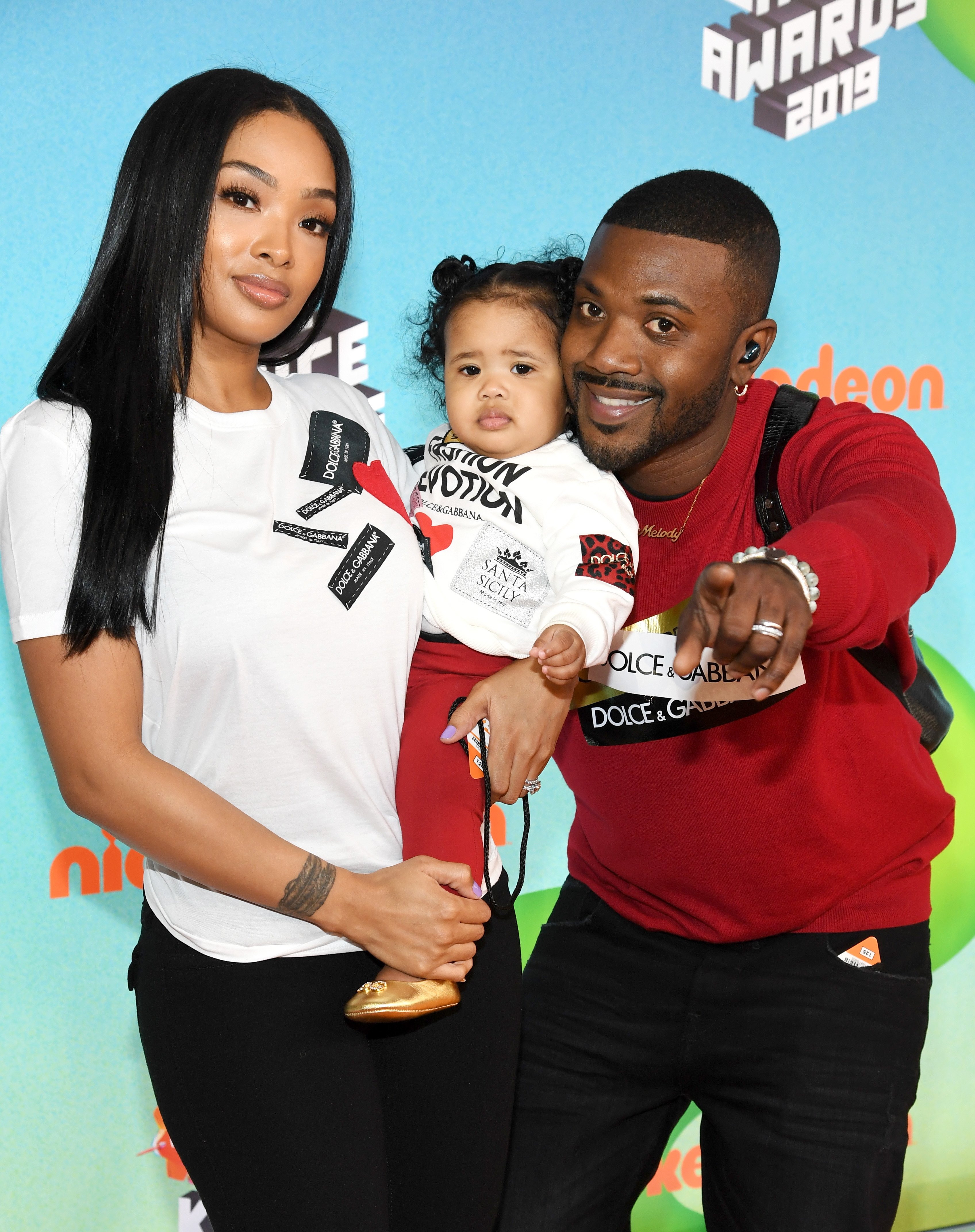 Ray J and Princess Love were married in 2016 and were overjoyed by their first-born's arrival in 2017. Ray J, in particular, expressed gratitude to his wife for carrying their child for nine months.
They were equally ecstatic about the birth of their second child. In an extravagant gender reveal, Ray J dropped a blue smoke bomb from a helicopter to announce that they would be welcoming a son. Ray J took to Instagram saying:
"Boy or girl?"
Melody's parents Ray J and Princess Love, experienced some marital troubles last year when her mother filed for a divorce. Princess Love maintained that Ray J had left her and their daughter in Las Vegas, which Ray J denied.
Although Princess seemed adamant about going through with the split from her husband, Princess Love recalled the request for the divorce two months later. Ray J maintained that they were taking things one day at a time.
Ray J also emphasized that it was useful for him and his wife to spend time with their children as a family unit after going through such a harrowing experience. 
Melody's father appeared extremely apologetic for what he put her and her mother through and vowed to make it up to them both. Whether he will follow through with his promise remains to be seen.