Ray J Shows His Wife & 2 Kids Spending Time Together — Bow Wow Weighs in on the Sweet Video
Ray J recently caught the attention of many fans and singer Bow Wow after sharing an adorable clip of his wife, Princess Love, hanging out with their two kids.
Popular singer Ray J recently took to Instagram, giving fans a glimpse of a sweet family moment between his wife Princess Love and their two kids, Melody and Epik Ray.
In the video, Princess was seen wearing sweatpants and a sweatshirt while lying on a furry white rug with her head resting on a miniature sofa.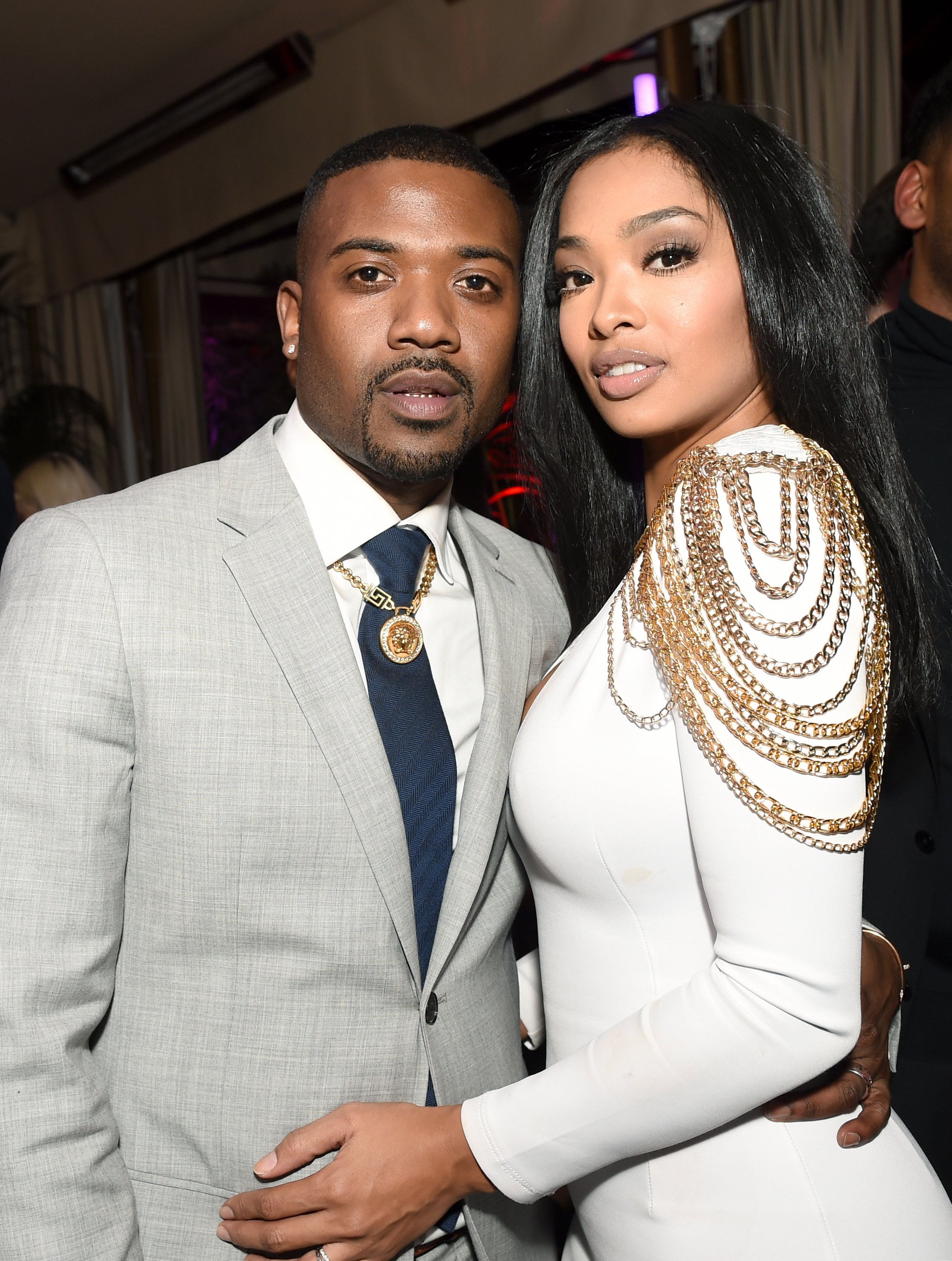 Next to Princess was Melody lying on her stomach while rocking pink pajamas and Epik sitting close to his sister in adorable blue nightwear.
The two siblings were captured having a friendly fight, with Epik slightly pushing his sister and Melody lying on him in return. Captioning the adorable clip, Ray J simply wrote "3," accompanied by a heart emoji.
Unsurprisingly, Ray J's post thrilled fans and followers who soon flooded the comments section gushing about how adorable the singer's family looked.
Though there were over 400 comments, one of the most notable was from singer Bow Wow who joked that he would like to be like Ray J when he grows up.
Ray J revealed that Princess wanted more kids with him — but in an unconventional way.

Ray J and Princess tied the knot in 2016 in a lovely Los Angeles ceremony. Two years later, the couple welcomed their first child, daughter Melody, in May 2018. 
Their marriage was soon rocked by drama after Princess accused Ray J of abandoning her and Melody in Las Vegas while she was pregnant with their second child.
Though Princess and Ray J went through a rough patch after that, the birth of their son in December 2019 seemed to bring the couple closer, and things seemed good between the two for a while.
However, it was a surprise when in May 2020, Princess filed for divorce from Ray J. She later withdrew her lawsuit as they soon sorted out their issues; at least, so it seemed.
In September, Ray J filed for divorce from Princess, but once again, their problems were short-lived as the two have been seen spending time together recently.
In December, the couple publicly addressed some of their issues and surprisingly, Ray J revealed that Princess wanted more kids with him — but in an unconventional way.
Princess revealed that she and Ray J had not had sex in a while, joking that he can put his sperm in a vase for her so they can have more kids without getting intimate.