Natasha Henstridge Is a Proud Mom of Two Handsome Sons — inside Her Personal Life
Natasha Henstridge has been a single mother most of her life and has managed to balance her successful acting career and motherhood.
Henstridge, 46, is a Canadian actress and former model who achieved worldwide recognition for her portrayal of Sil, a beautiful lab-created hybrid in the sci-fi film "Species."
She started acting to get away a bit from the world of modeling. She commenced the latter at the tender age of 14 after participating in a modeling contest sponsored by the prestigious Elite de Paris modeling agency, where she was the first runner-up.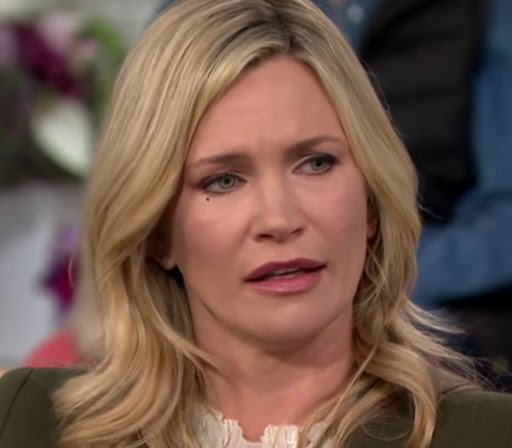 However, despite being a globally successful model and having a solid acting career, her favorite role is that of a mother. Henstridge has two sons: Tristan and Asher, from her past relationship with actor Liam Waite.
Today, her children are two handsome young men whom their mother adores. With maturity, she has learned to value the sacrifice and care of her parents, especially now that she is the mother of two young adults.
Happiest 18th birthday to my gorgeous son @tristanwaite1 you have brought so much joy and laughter to my life. 💗💕💫✨ pic.twitter.com/lQ7mL3NRJc

— Natasha Henstridge (@nathenstridge) October 12, 2016
BEGINNING OF HER CAREER
From a very young age, Henstridge was clear that her goal was to be a model, and during her childhood, she pleaded with her parents to help her achieve it. To please her, her mother took her to a modeling agency where her talent and beauty were recognized.
During her modeling years, Henstridge was very successful, being the image of recognized cosmetic companies in worldwide magazines such as Cosmopolitan and traveling to different parts of the world.
My favorite Christmas gift pic.twitter.com/w3ABVrR8N2

— Natasha Henstridge (@nathenstridge) December 26, 2016
OPPORTUNITY IN ACTION
At 19, Henstridge received the proposal to star in the movie "Species" that would catapult her to fame. After the success of that film and thanks to the favorable reviews of her performance, her career as an actress got off to a good start.
Other films were added to her career: "The Whole Nine Yards" with Bruce Willis and "Ghosts of Mars;" the series "Would be Kings," for which she won the Best Actress Gemini Award and the Golden Globe winner "Commander in Chief," with Geena Davis.
Hope you're watching Diggstown In Canada right now peeps pic.twitter.com/Wfewidie1Z

— Natasha Henstridge (@nathenstridge) April 2, 2020
LOVE RELATIONSHIPS
In 1995, she married actor, director, and producer Damian Chapa, but their relationship only lasted a year. After her divorce, she started dating actor Liam Waite with whom she had two children.
In 1998, she welcomed her firstborn, Tristan River, and in 2001, her second child Asher Sky was born. Her relationship with Waite ended in 2004, without them deciding to marry.
SECOND MATRIMONY
In 2005, while on a crosswalk, Henstridge met Scottish singer and actor Darius Campbell, six years her junior. They began a relationship shortly after that led to marriage in 2011.
The relationship had ups and downs during the 12 years it lasted, including her secret marriage, where only her two children and Hello! magazine were in attendance. The wedding took place at the same ranch where former President J.F. Kennedy and his wife, Jackie Kennedy, married.
LIFE AFTER DIVORCE
Surprisingly, the couple decided to divorce just over two years after being married. Campbell commented that their divorce was very painful, almost like death.
Since Campbell was 20 years old and her sons aged 6 and 3 when the relationship with Henstridge began, they were his family and the separation was a break with the three. There is great affection between the singer and his ex-wife's children.
CLOSE TO RECONCILING
In 2016, photographs of the couple sharing a meal in a discreet restaurant were published. The couple looked very close during the meeting, with their faces together as they talked and held hands.
They even shared a passionate kiss and left the restaurant arm in arm as they walked away. Henstridge showed off her extraordinary figure in a simple black dress with a beige blazer.
HEARTBREAKING CONFESSION
Incredibly, the actress is also part of a group of women who have confessed to being a victim of sexual assault in Hollywood. In 2017, she was the first woman to accuse director Brett Ratner of sexual misconduct. Six other women have since joined her.
Henstridge revealed that the episode occurred in New York when she was 19 years old and had not yet achieved fame with the movie "Species." Ratner's attorney has categorically denied the allegations.
HEALTHIER LIFE
Henstridge has also confessed that during those years in the modeling world, she hurt her body by ingesting pills and dieting to maintain the statuesque figure she had become famous for.
These excesses have taken their toll over the years, causing damage to her body. However, she now leads a healthier lifestyle, taking care of her weight and her appearance responsibly and naturally.