Vivica A Fox Shows Her Hourglass Figure in TBT Pics Wearing a Tiger-Print Roberto Cavalli Dress
American actress Vivica Fox holds no prisons in her latest Instagram post as she showcases her hourglass figure in a Roberto Cavalli dress.
Actress Vivica A. Fox is known for her sassy style on and off the big screen. The 56-year-old never misses an opportunity to flaunt her fantastic personality and body on social media.
The award-winning actress was at it again this week, serving looks on Instagram. Fox teased her followers with a throwback picture of herself from Paris Fashion Week, where she featured as a guest.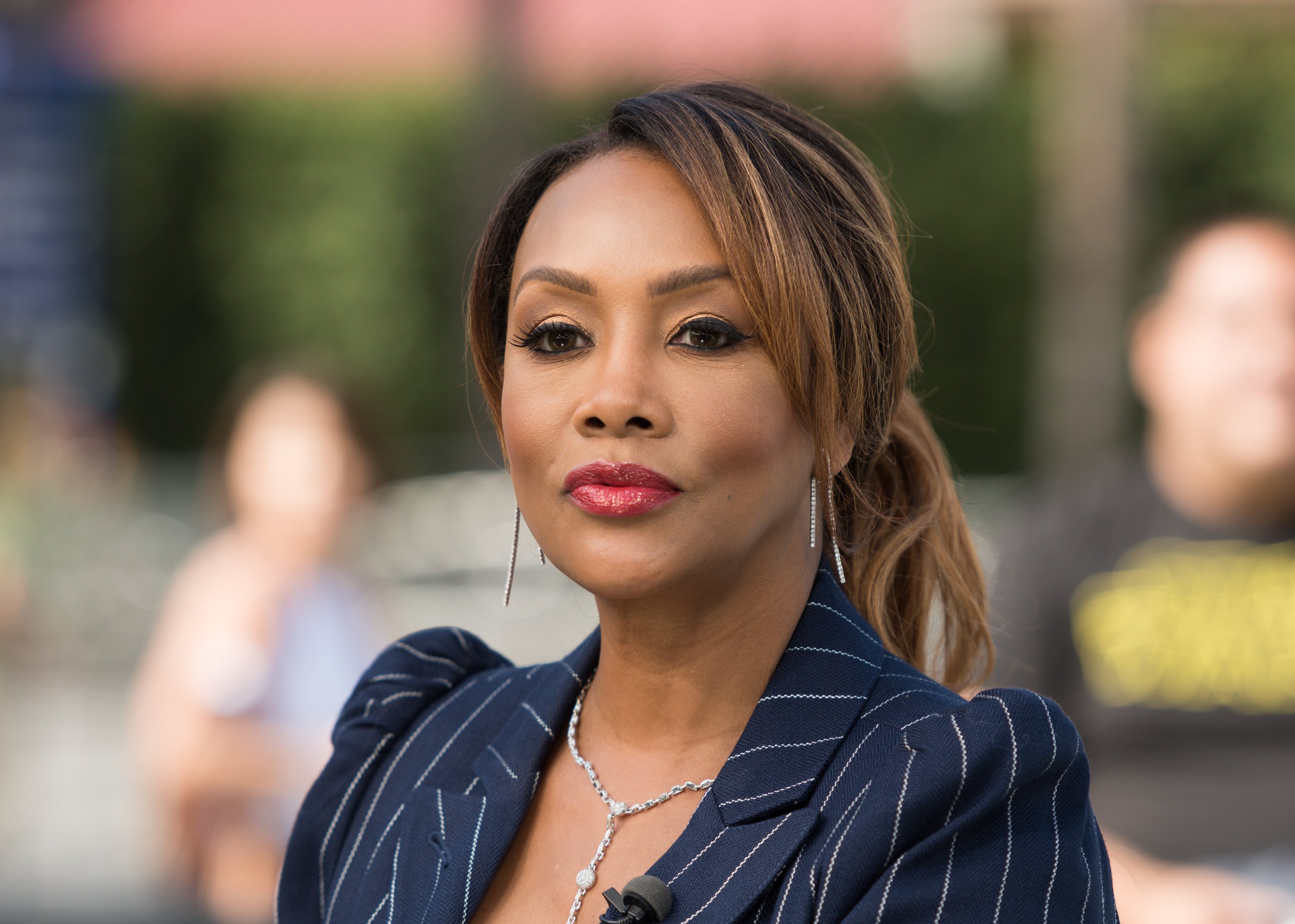 In the post, Fox stood in front of an orange background, rocking a psychedelic printed dress that highlighted her hourglass figure. The actress struck a sassy pose with one hand on her thigh and the other on her hips.
The "Empire" star's post has received a lot of engagement on Instagram. Fans reacted with likes and comments. One fan said the picture was colorful. He added that the actress looked beautiful and mesmerizing.
Another fan said he loved her fierce look. A large percentage of the other comments were emoji reactions to the Instagram post. It is safe to say that Fox pleased her fans with this nostalgic post.
Speaking about nostalgia, Fox has been on the media for news other than her sassy looks. Her previous romance with rapper 50 Cent got a lot of attention over the years. Most of the news was about their on-and-off feud.
The "Set It Off" star recently returned to Lifetime Movie Network with two new films.
Fox and 50 Cent have had a go at each other on social media over the years. The actress opened up about how the press had labeled her as bad after their breakup, and it was 50 Cent's fault. He had also accused her of using their relationship as a publicity stunt.
The television host wrote a book titled "Every Day I'm Hustling," where she spoke about different things, including her relationship with 50 Cent. In one of the chapters in her book, she tagged their sexual encounters as "PG-13."
However, Fox clarified that she wrote that chapter before they made peace. The actress revealed that she was still attracted to 50 Cent, and the thought that he wanted to propose to her still haunted her.
Despite her crazy love life, Fox is an amazing actress. She was one of the major characters in the 1996 movie "Set It Off," which featured four friends who decided to carry out a bank robbery in order to better their lives and that of their families.
The co-host of "Entertainment Tonight" spoke about the movie's impact on her life. Fox said that she and co-stars, Jada Pinkett Smith, Queen Latifah, and Kimberly Elise, made history with the film.
The "Set It Off" star recently returned to Lifetime Movie Network with two new films. The actress continues to make great strides in the entertainment industry.