Tatyana Ali of 'The Fresh Prince of Bel-Air' Poses with Family near a Fireplace on 42nd B-Day
Popular actress Tatyana Ali celebrated her 42nd birthday with a sweet Instagram post featuring her family, and fans could not stop gushing about how adorable they looked together.
"The Fresh Prince of Bel-Air" star Tatyana Ali recently turned 42, and the actress celebrated the milestone with a sweet family photo shared on social media.
In the picture, Ali was seen standing in her living room alongside her two sons. The little ones who were busy with their toys donned casual outfits with their thick curly hair in full display.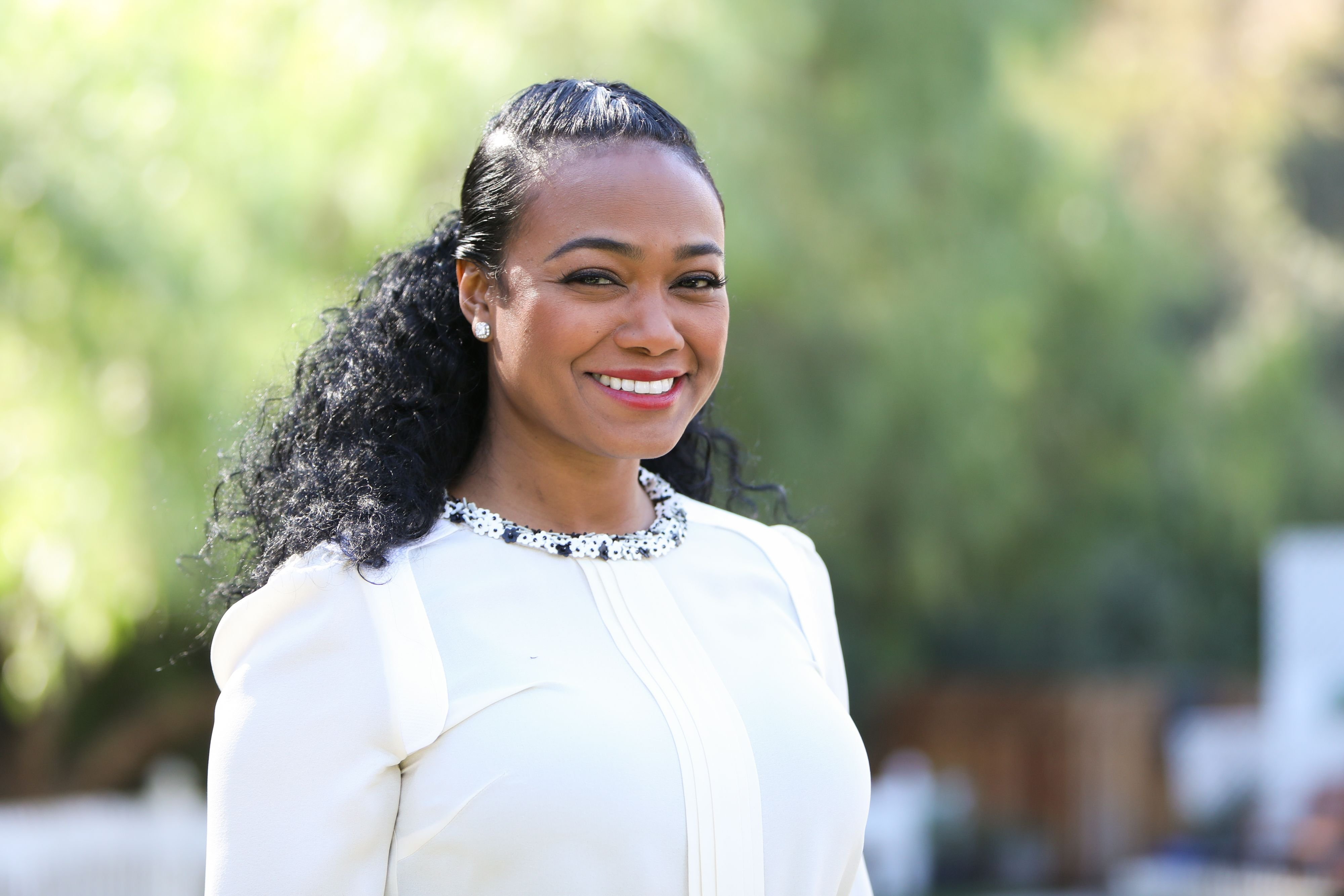 Clad in a grey sweatsuit, Ali held up a glass of wine as she struck a playful pose next to her fireplace. The lovely photo was captured in the actress's living room.
Across the room was Ali's husband, Dr.Vaughn Rasberry, sitting on a brown couch with a book in his hand. Like his wife and kids, he also donned a casual outfit.
Ali shared the adorable picture alongside a sweet caption expressing her gratitude to fans for their well-wishes. The actress admitted that the love from her fans has truly touched her heart.
Ali continued by noting that she once struggled with self-worth and was uncertain about her future. However, she told fans that it is okay to be uncertain but that it should not stop them from trying.
Ali and Rasberry tied the knot in 2016 in a beautiful Beverly Hills ceremony.
The actress concluded by urging fans to always give gratitude to God every day. According to the actress, every new day is proof of new blessings. She wrote:
"And if you don't give up you will get to where you need to be and feel the way you need to feel about love, about yourself, about life."
As expected, Ali's birthday post was met with several reactions from fans and followers who took to the comments section, leaving birthday wishes for the actress.
Some others also left comments gushing about Ali's cute sons and husband. Fans could not stop raving about how adorable they looked.
Ali and Rasberry tied the knot in 2016 in a beautiful Beverly Hills ceremony. The event was an intimate one with only about a hundred guests; nonetheless, it was an amazing day for the couple.
In September 2016, they welcomed their first son Edward Aszard Rasberry. Three years later, the couple welcomed their second son, Alejandro Vaughn Rasberry.
From a child actor on "The Fresh Prince of Bel-Air" to a mother of two beautiful boys, Ali has indeed come a long way. Life simply couldn't be better for the actress.