Eva Longoria Teaches 2-Year-Old Son Santiago to Pronounce a Word — See the Adorable Video
American actress Eva Longoria shared a cute video on her Instagram page that showed her teaching her 2-year-old son, Santiago, how to pronounce the word "Square." 
Eva Longoria's 2-year-old son Santiago joined her in the kitchen in a recent video she shared with her fans on Instagram. The adorable mom-son duo could be seen having the cutest moment. 
In the video, Santiago, who enjoys cooking, helped his mom bake cookies by breaking the eggs and cutting the cooking dough into different lovely shapes.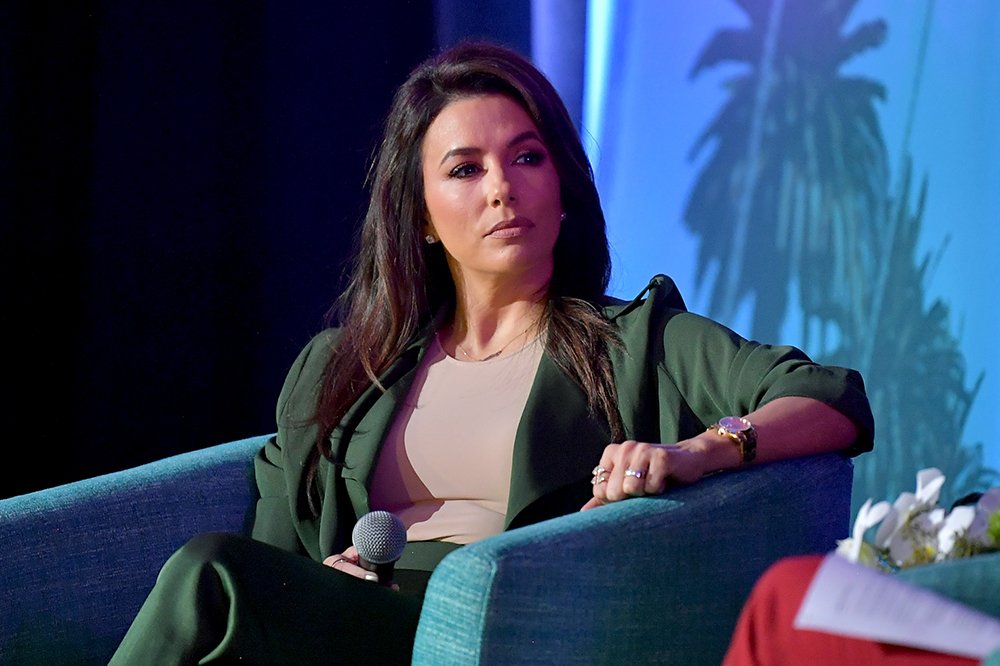 While cutting shapes and playing with the cookie cutters, Santiago, bilingual, tried to pronounce the word "Square." He got his pronunciation slightly wrong, and his mom tried to correct him. 
Longoria's attempt to correct her son led to the duo repeatedly saying the word square to each other. After multiple failed attempts at correcting her son, the actress wondered if she was saying the word wrong. She captioned the post: 
"Sundays with Chef Santi! ?‍?."
Many of Longoria's fans commented on the cute video and her interaction with her son. One fan said they could listen to Santiago say "square" all day. 
Another fan said they love the fact that the two-year-old is bilingual, while a third fan gushed over how much Santiago enjoyed cooking with his mother. 
While Longoria has been a doting mother, she has been mom-shamed by trolls. 
Longoria shares her cute son with her husband, Jose Baston. Since the start of the pandemic last year, the couple has been at home with their son. 
However, they took a break from the extended lockdown when they visited a park near their Los Angeles home. Longoria and Baston enjoyed the family outdoor outing, watching as their son stretched his legs in the grass. 
Longoria wore a baggy grey sweatsuit to the park, which she matched with sneakers and a black-and-white baseball cap. Santiago wore a grey sweatshirt over a blue t-shirt and matched it with black sweatpants and blue-and-white sneakers. 
Baston also looked casual, donning an orange puffy jacket-vest over a white sweatshirt. He matched his tops with dark blue sweatpants, a blue baseball cap, and white-and-black sneakers that matched Longoria's. 
While Longoria has been a doting mother, she has been mom-shamed by trolls. While speaking during a podcast last year, the 45-year-old noted that the world's mom-shamers are real.
She added that for that reason, she does not tell people how to parent as she is in no way an expert at being a mom. Though the actress is not an expert, she is doing an excellent job raising Santiago with help from her loving husband and loved ones.