RHOP Star Gizelle Bryant Shares Photo of Her Gorgeous Daughters — See Their Resemblance
Reality star Gizelle Bryant shared a sweet snap of her three beautiful daughters taken over the weekend. The adorable girls share a resemblance with their mother.
"The Real Housewives of Potomac" star Gizelle Bryant had a fun-filled weekend with her daughters Grace, 16, and 14-year-old twins Angel and Adore. 
Gizelle gushed at how they are growing beautifully. The 50-year-old doting mother took to Instagram to share a picture of herself with her teenage children.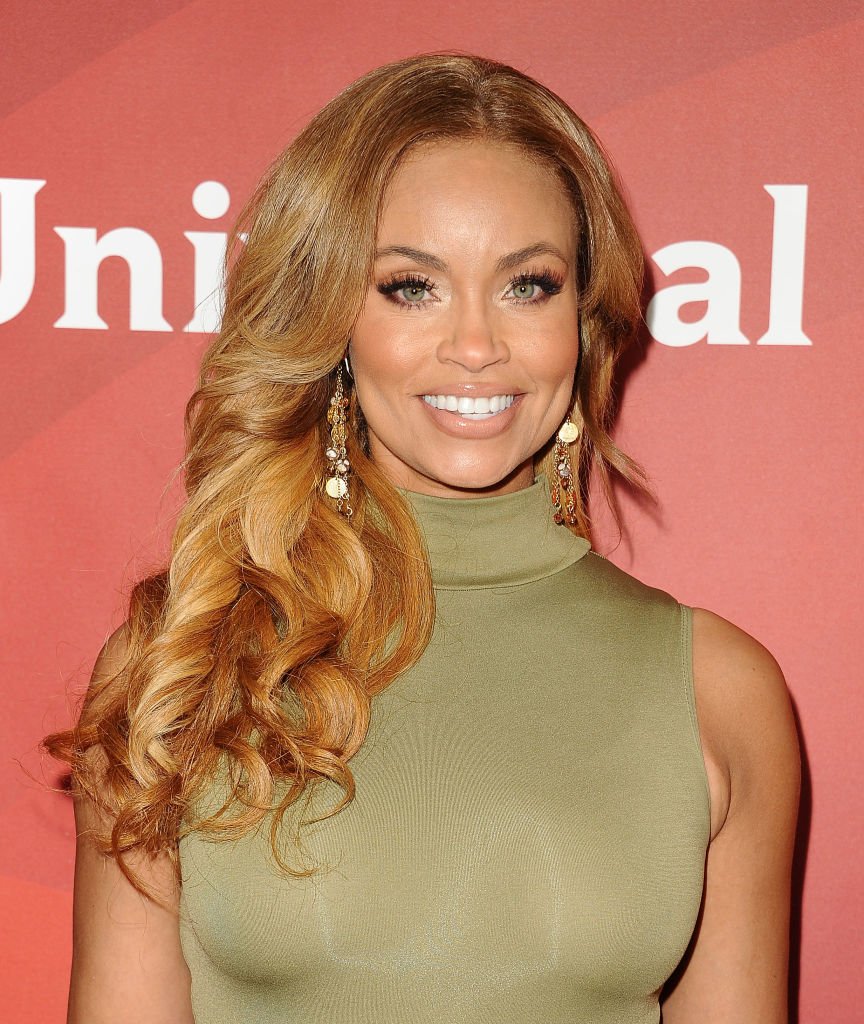 A MOTHER'S DAY OUT
Gizelle and her look-alike daughters, who all donned stylish sweaters, were all-smiles looking at the camera in the stunning snaps. The teens looked like they got the vibrant socialite's smile. 
Their picture was taken while on a fun lunch date with Gizelle. The reality star and entrepreneur also had a selfie with Grace, who wore a long-sleeved snakeskin top.
Gizelle wore a plain black turtleneck, which she paired with large hoop earrings. Of the three girls, Grace looked like she inherited most of Gizelle's looks. 
It was not a plain get-together date. Considering the strict health protocols due to COVID-19, the family of four endured a socially-distant lunch out. Gizelle captioned her post:
"DC has been locked down for sooo long. Finally nice to take my girls out socially distant. ❤️ my girls"
The RHOP star's post earned sweet comments from fans. One of the fans wrote that the girls look like Gizelle. Her fellow reality star Porsha Williams complimented the snap as well. 
CELEBRATING THEIR MILESTONES
Seeing her daughters grow up has been bittersweet for Gizelle. She wants them to remain her small babies, but she also wants them to become successful individuals.
The doting mother shared her twin daughters' wonderful milestone last year when they graduated from middle school. Adore and Angel's virtual graduation had Gizelle in tears.
In a past RHOP episode, Graves expressed disapproval at his daughter's reunion with Jamal.
Jamal Bryant, the twins' father, also congratulated them for their accomplishment. The 49-year-old noted that he is blessed to have brilliant and beautiful daughters like Adore and Angela.
In November last year, Gizelle opened up during Grace's 16th birthday about how grateful she is to have Jamal back in her life. She also celebrated the fact that they are a complete family.  

In contrast to Gizelle's happiness with Jamal, her father, Curtis Graves, felt the opposite. In a past RHOP episode, Graves expressed disapproval at his daughter's reunion with Jamal.
Gizelle's daughters were not on board with their mother's reconciliation with Jamal as well. Curtis claimed that the pastor had several affairs with women.