Larry King Once Revealed Why He Started Using Suspenders as a Signature Part of His Outfits
Veteran journalist and talk show host Larry King recently died on January 23, leaving behind sweet memories and iconic moments. One lovely thing about the late journalist was his signature suspenders.
The death of veteran journalist Larry King threw the world into mourning as different people recalled how impactful he was as an iconic show host and author. 
While most will miss his legendary shows, others have pointed out his signature outfit (his suspenders) as their favorite thing to miss about the late CNN talk show host.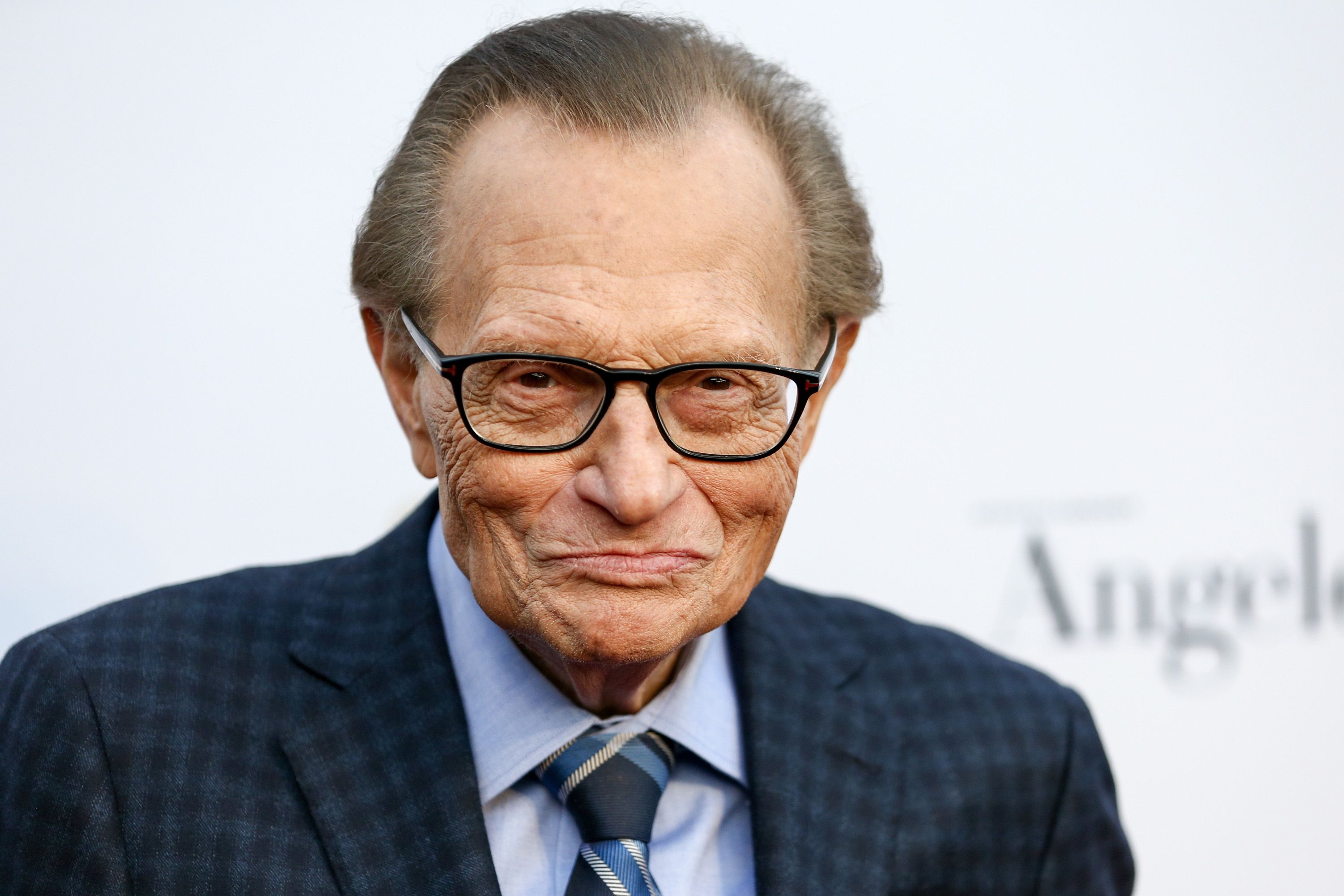 Posing in suspenders became a regular thing for King during his time hosting "Larry King Life." These suspenders were not just a coincidence; they were King's deliberate attempt to make a mark.
During an interview with Television Academy Foundation, the late show host opened up on why he made suspenders his signature outfit. King has often revealed that he is not the guy to be found in the typical suit outfit but prefers something comfortable.
However, he wore the traditional jacket and tie when he started, but he evolved to wearing half sweaters as he continued his career. King revealed that he found the sweater to be more comfortable.
The idea of wearing a suspender came from a conversation he had with his ex-wife Sharon during dinner just after he had heart surgery. Because he looked trimmer, Sharon suggested that he tried wearing suspenders.
One of his sons also tested positive for the virus, but King's age and health put him in a position to develop complications.
At that time, he had never worn suspenders! After much persuasion from his wife, King decided to do something he had never done before; wear suspenders.
After his television appearance, King recalled getting calls from admirers who told him he looked good in suspenders, and that was all he needed to hear.
Speaking on his variety of suspenders, King revealed that he got different suspender styles from his fans and people who loved seeing him in them. He and his producer would go on to select the style that would best fit him.
King continued that a lot of thought was put into his outfit before he appeared on television. The late show host revealed that his choice of suspender would most times depend on the theme.
If it were valentine, he would be advised to wear red. The iconic show host also recalled a time that left a lovely impression in his heart.
King revealed that during a speaking engagement in New York, when he got up to speak, all the men in the auditorium took off their jackets, and they were wearing suspenders!
Earlier this year, King was hospitalized at a Los Angeles hospital after being diagnosed with COVID-19. At first, he was put into intensive care but was taken off days later after showing improvement signs.
King was said to have contracted the deadly virus from a health worker who was in his house. One of his sons also tested positive for the novel coronavirus, but King's age and health put him in a position to develop complications.
Unfortunately, he died from complications of the virus on Saturday, January 23. Since his death, world leaders and celebrities have paid tributes to the man who served a generation for more than six decades.