Caitlyn Jenner Reminisces about a Happy Moment in Her Life as Fan Shares Sweet TBT Family Photo
Former Olympic Caitlyn Jenner reveals the best moments in her life. Caitlyn shared a heartfelt truth about her past life; we have more about Caitlyn's relationship with her kids. 
Caitlyn Jenner reminisced about a happy moment in her life as a fan shared a sweet TBT family photo. A fan's snapshot share got Jenner sentimental as she reflected on the years of being Bruce with her now ex-wife Kris.
Caitlyn gushed over a recent snap showing her, Kris, and their two daughters Kendall and Kylie, when they were still younger. The 71-year-old reposted the screenshot and shared how blissful those times were.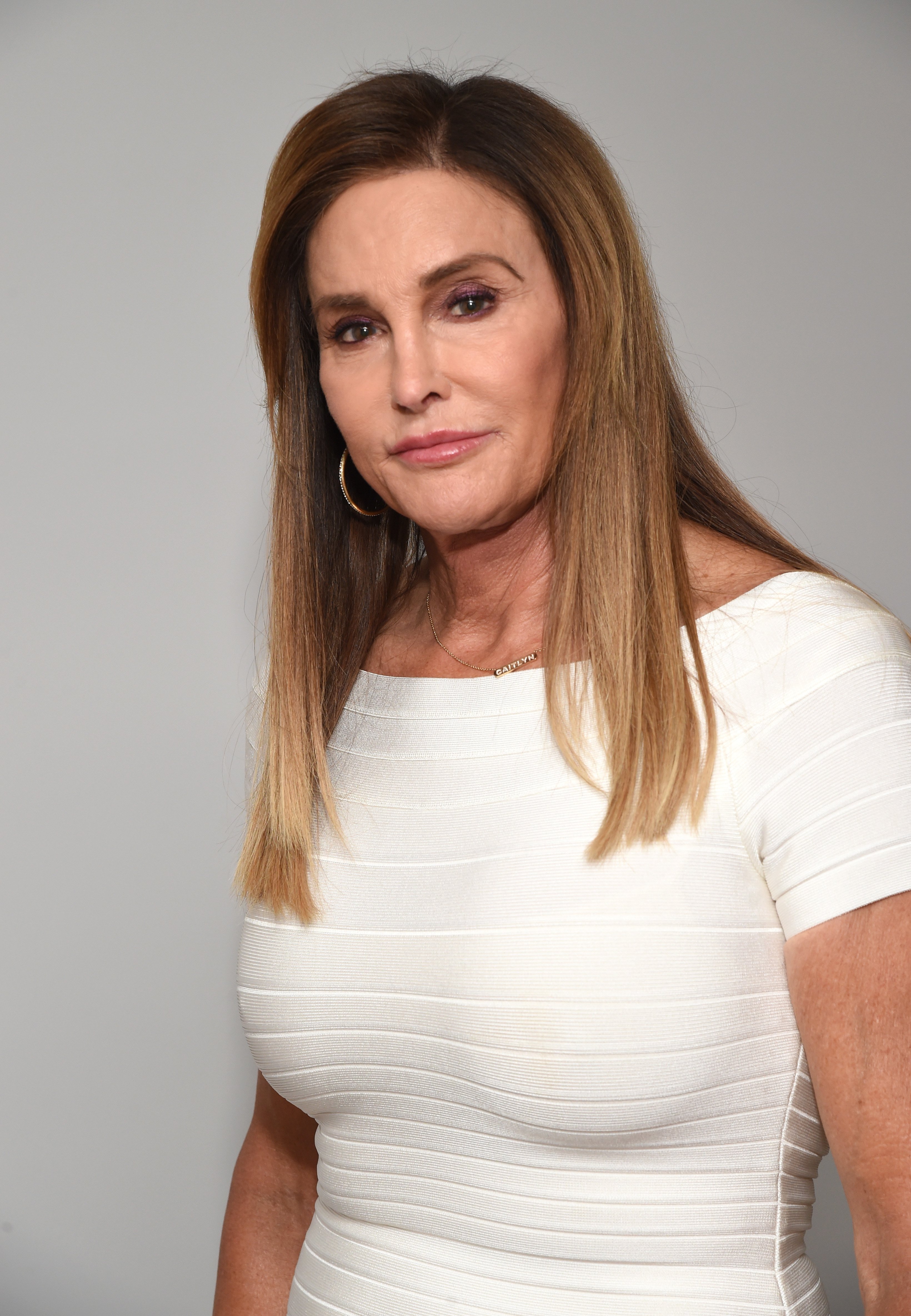 In the picture, Caitlyn, who was known as Bruce, could be seen smiling and giggling with momager Kris with their kids twinning in turquoise dresses. Kendell and Kylie also rocked plaited locks as they held hands, super cute.
Their mom wore a sleeveless blue top and white trousers as she accessorized with shades and a white wristwatch. Kris's then spouse coordinated with her, wearing a striped blue shirt and beige pants carrying a white jacket.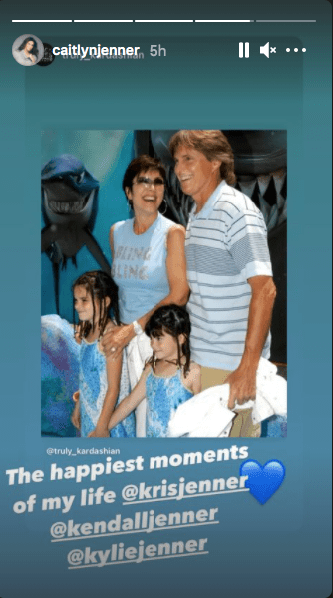 The family appeared to be at an aquamarine outing as portraits of animated sharks can be seen in the background as they posed for a family photo. The "I Am Cait" star gushed over the snap and wrote, "The happiest moments of my life," and tagged Kylie, Kendall, and Kris.
Caitlyn began her transgender transition journey back in 2015 and announced that she would no longer be known as Bruce in a Vanity Fair article that same year. The June 2015 Vanity Fair cover was released with the tagline: "Call Me Caitlyn," revealing her new identity and image from Bruce to Caitlyn Jenner.
The former sports star had a gender reassignment in 2017 - however, she did not initially inform the Kardashian clan about it. Caitlyn and Kris were married for 23 years, and her step kids are 65-year-old's four children: Kourtney, Kim, Khloe, and Rob Kardashian.
After a tricky patch during their parent's transition, Kendall and Kylie found it inspirational. The siblings shared how their dad's experience brought them even closer together.
Speaking candidly about her dad, Kendall revealed how her relationship with her father grew after she came out as transgender. The supermodel told People:
"She could finally be honest with me. Growing up my dad was not usually one to talk about her feelings, so that was a very big step for us."   
Caitlyn's youngest child Kylie also added that her dad has always been an inspiration to her, including everything she had accomplished throughout her life. The makeup mogul said:
"My dad has always been an inspiration to me. Watching her live out her true self has been inspiring. She is our hero."
The 23-year-old's dad recently shared more insight about their father and daughter relationship. Caitlyn reportedly opened up about her close relationship with Kylie and revealed that she is an open book.
The former college football alum shared that she and her last born get together for dinner once a week or once every two weeks, revealing that they are a lot closer, whereas Kendell is a bit more secretive.
Last year, 25-year-old Kendell shared a throwback video of her father's 1987 Pringles commercial and reportedly called her 'such a cutie.' The footage featured Caitlyn's pre-transition promoting the brand's stackable chips' butter and herb flavor.
The "Keeping Up with the Kardashians" star's half-sister, Kourtney Kardashian, also reposted the video, which showed Caitlyn snacking on the potato crisps with a grin. The father of six found the clip amusing as she thanked the Poosh founder for unearthing the clip.