Check Out 'This Is Us' Star Mandy Moore Showing off Her Baby Bump in New Post on Instagram
"This Is Us" star Mandy Moore is expecting her first child in the early half of the year, and she recently shared a cute picture of herself cradling her baby bump.
Singer and actress Mandy Moore is pregnant and approaching her delivery date. She recently shared a mirror selfie of herself, which showed off her cute baby bump.
Moore shared the image on her Instagram Story, and she looked elegant in a black and white floral patterned ankle-length gown.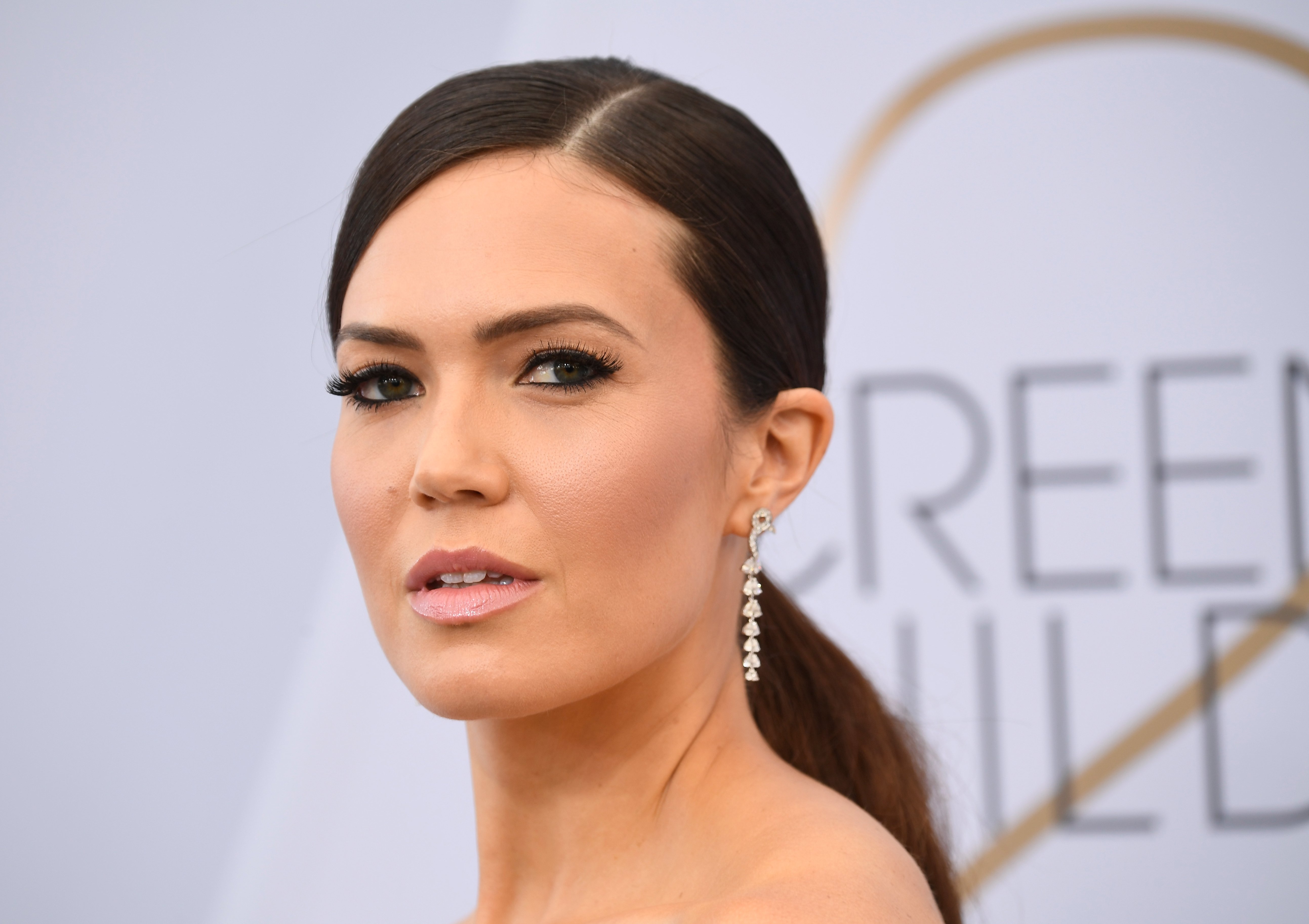 The gown, which is from Hatch, was a free-flowing one that did well to hide most of her protruding bump. The dress sleeves were long, almost reaching the wrist, and it was cinched at the waist.
Smiling softly in the picture, Moore looked adorable as her right hand cradled the bump from beneath. Her long wavy, shoulder-length brown hair fell down the side of her face accentuating her beauty. On the picture, she wrote:
"Loving this @hatchgal dress."
Moore opted to use only peach lipstick as the rest of her face was bare with little to no make up spotted on her. Standing barefooted in what looked to be the bathroom, Moore looked relaxed as she had the pregnant woman glow radiating from her.
The mom-to-be often shares images of her pregnancy with her four million-plus followers, and her page is littered with cute pictures of her, her cat Peanut, and her husband, Taylor Goldsmith.
They met via Instagram just after Moore finalized her divorce from singer Ryan Adams.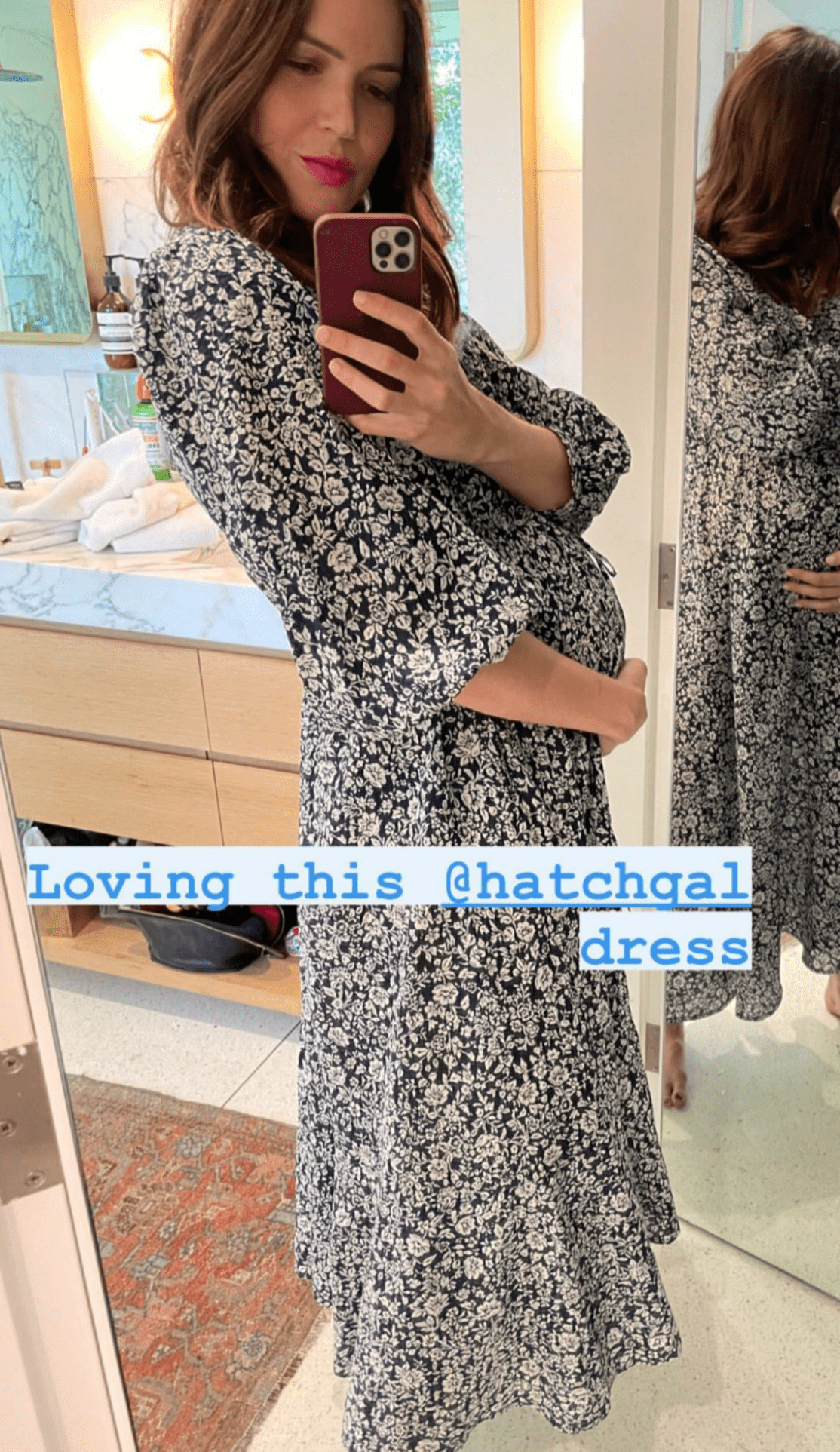 Last December, she opened up about some of her struggles as a pregnant woman. She revealed that as her third trimester started, she began feeling nauseous and exhausted all the time.
Some of her followers took it upon themselves to advise her and share their thoughts, opinions, and pregnancy journey stories. Moore expressed that she was grateful for the support and help they offered.
Moore and Goldsmith announced that they were expecting their first child in September 2020. They announced via Instagram, with both of them cradling the bump at the time.
This is the first child for both of them, even though Moore has played the role of matriarch Rebecca Pearson in "This Is Us" for almost five seasons.
The pair got married in 2018 after dating for almost two years. They met via Instagram just after Moore finalized her divorce from singer Ryan Adams. 
Like his wife, Goldsmith is also into the entertainment industry and has a musical band called Dawes. Moore and Goldsmith support each other's career that she has even featured in one of his videos.