'This Is Us' Star Mandy Moore Delights Fans with a Photo of Her Baby Bump — See Reactions
"This Is Us" star Mandy Moore's fans are in agreement; the actress looks absolutely "beautiful" in pictures from her recent maternity shoot with her firstborn "almost" here.
Mandy Moore and her husband, Taylor Goldsmith, will soon welcome their firstborn to the world. Ahead of the big day, the "This Is Us" star beamed with love in a maternity shoot.
The actress announced her pregnancy with a sweet post in September 2020, and she has since kept her followers updated on her first-time experience, including some of the struggles she faced.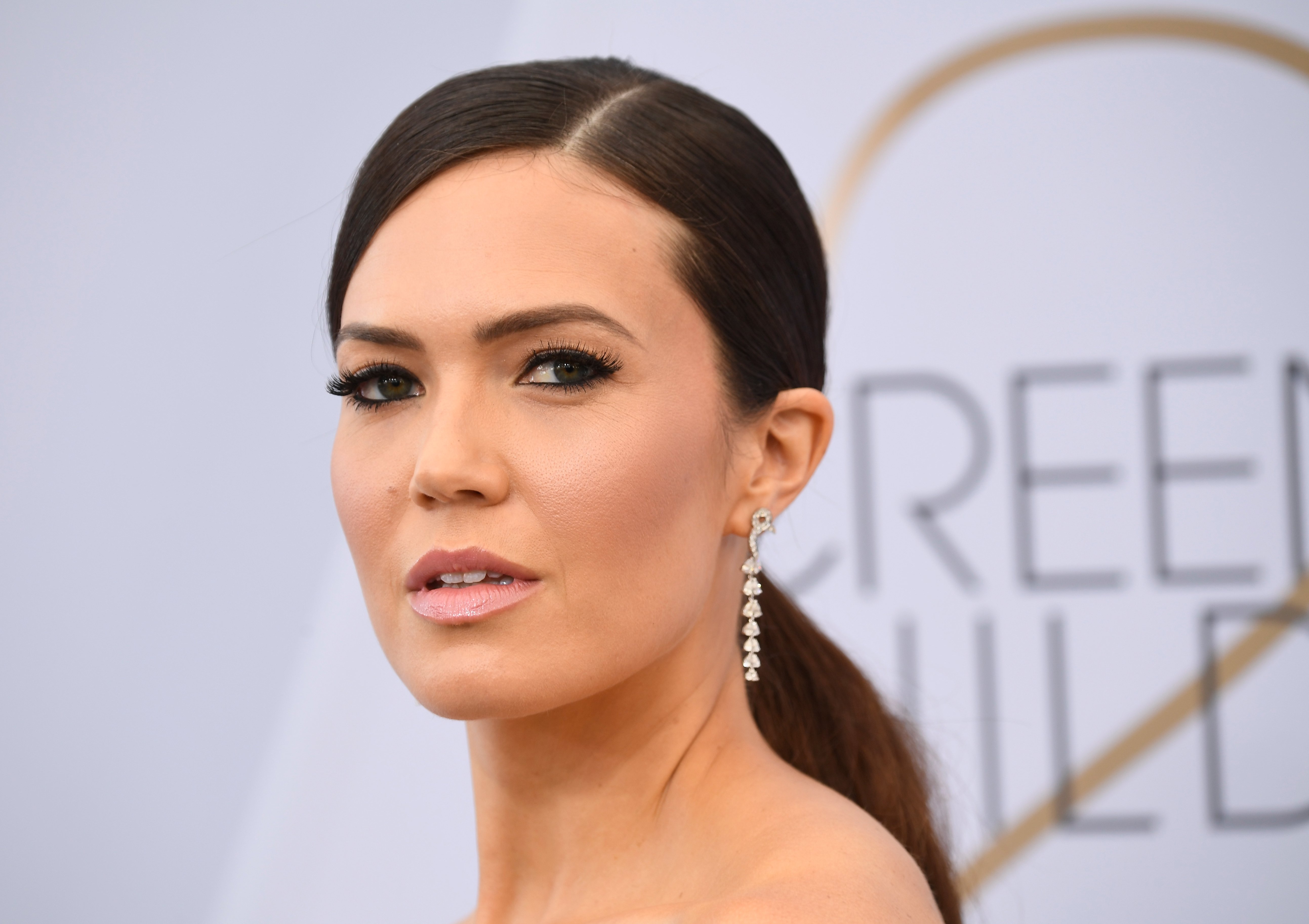 UNEXPECTED CHANGES
Three months after sharing the wonderful news on social media, Moore found the impact of hormones overwhelming since she "suddenly" becomes very emotional, overly tired, and nauseous.
The actress wanted to know whether other pregnant women in their third trimester felt that everything "just turned on a dime" as well, and the outpour of support she received caused Moore to share her gratitude.
"Today is a new day, and I definitely feel less 'off' but going with the flow and expecting to feel all the feels again soon. Hormones are no joke," Moore reportedly shared to her Instagram stories.
ALMOST THERE
In December, Moore reached the 30-week mark, and the 36-year old documented the special day with a mirrored selfie that showed the actress cradling her baby bump.
With her son's birth now just around the corner, Moore shared a stunning image taken during a recent photoshoot with the talented photographer, Jenna Jones.
Moore wore a floral gown that showed off her baby bump, as she lovingly cradled it with a gentle smile spread across her face. The compliments soon streamed in as friends and fans commented: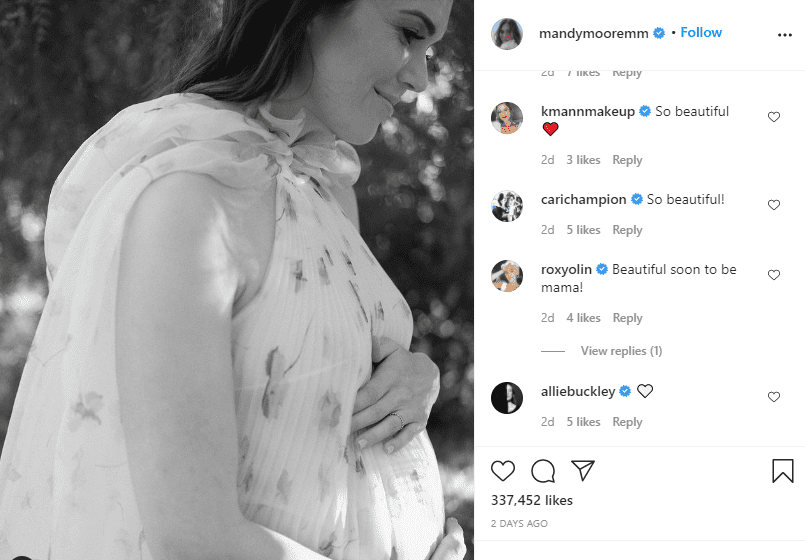 TO MANY MORE
Goldsmith and Moore married in 2018, and in November, the excited soon-to-be parents celebrated their second wedding anniversary. To commemorate the day, Moore sent Goldsmith a touching message.
While thanking Goldsmith for his sense of humor, patience, and understanding, among others, Moore feels that words can't describe how much she loves him and feels honored to be by his side for the rest of her days.
35-year-old Taylor Goldsmith is a talented musician, and he is the main songwriter, lead singer, and guitarist of the folk-rock band called "Dawes" alongside Lee Pardini, Wylie Gelber, and his brother Griffin.
It's reportedly Moore and Goldsmith's shared love for music that brought them together on social media in 2015, and after two years of dating, they became engaged in 2017.