See Reba McEntire's Stunning Figure in a Tight Black Dress as She Sports Shoulder-Length Hair
Reba McEntire is known for taking fans along a trip down memory lane with her throwback photos. This time around, McEntire strikes a fierce pose in a basement, wearing a body-hugging black dress with shoulder-length hair. 
Reba McEntire has shared another throwback photo where she wore a tight black dress, with her red hair at shoulder length, and it seems she'd endured quite a bit of adventure on the day the pic was taken. 
McEntire explains in her caption they were on the shoot of her "Turn On the Music" music video. Even though McEntire looks ever so cool in the photo, it turns out the AC hadn't been working that day, making it unbearably hot.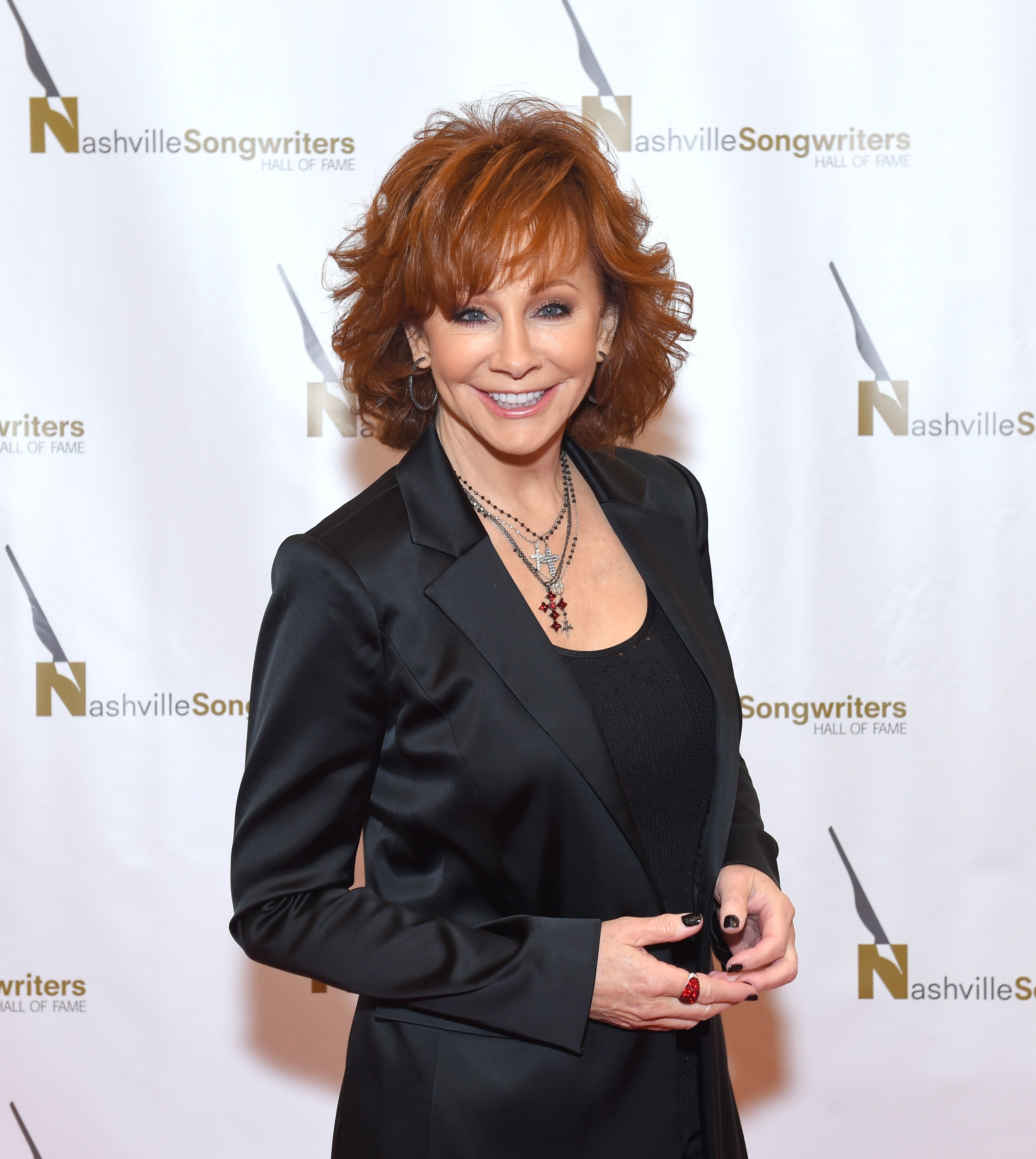 McEntire accessorized with a big silver cross necklace, silver hoop earrings, and a chunky silver bracelet. Her petite face looked very natural with minimal makeup, with her red bangs framing it beautifully. 
As McEntire explains in her caption, their video shoot was brought to an abrupt stop, which forced all of them into the basement where the picture was taken, as she writes: 
"We had to stop and take cover in the basement due to tornado warnings. This photo was taken while we were hiding out and waiting on the storm to pass!"
The country icon has a long-running history with the Country Music Awards, which includes memorable fashion moments. Let's rewind all the way back to 1993 when McEntire left the audience speechless in a plunging neckline red dress.
The sexy number with strategically placed sparkles is something neither McEntire, fans, or even her father ever forgot, as McEntire relayed how her father had joked about having worn the dress backward by mistake.
McEntire gushed about her new romance in her "Living & Learning" podcast last October.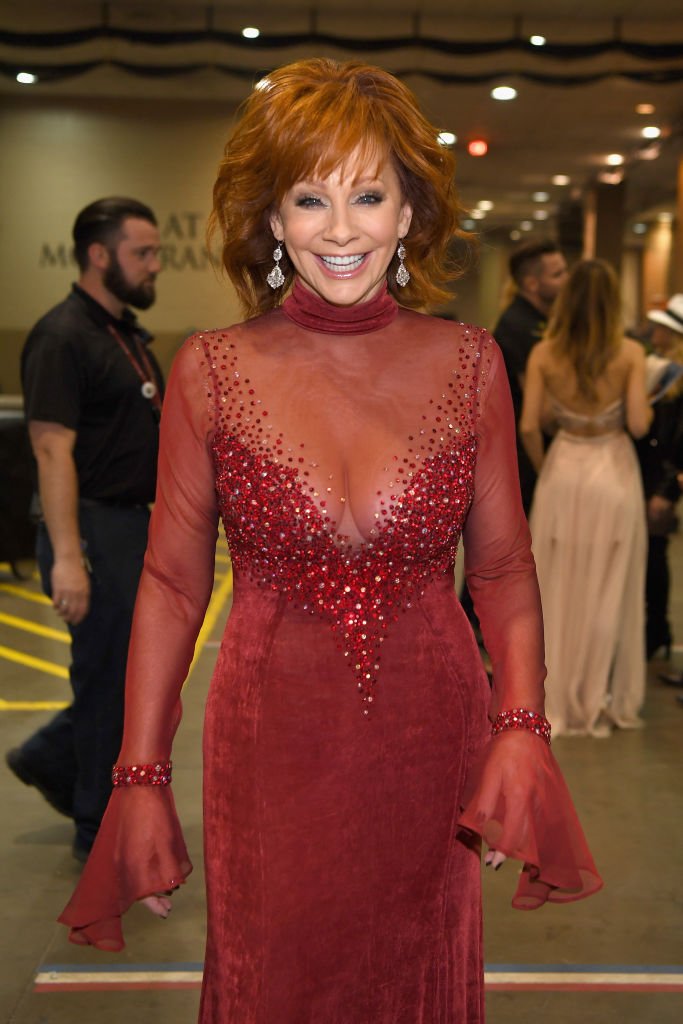 Then in 2019, the songstress proved she still had it, treating fans to three outfit changes. The first was a purple saying floor-length robe with dramatic fur-trimmed sleeves.
McEntire wowed the audience during her performance of "Fancy," which saw her transform from a sequined red dress before ripping it off to reveal a bustier style double strap top that formed part of a latex jumpsuit. Hoda Kotb tweeted: 
"Fancy was everything."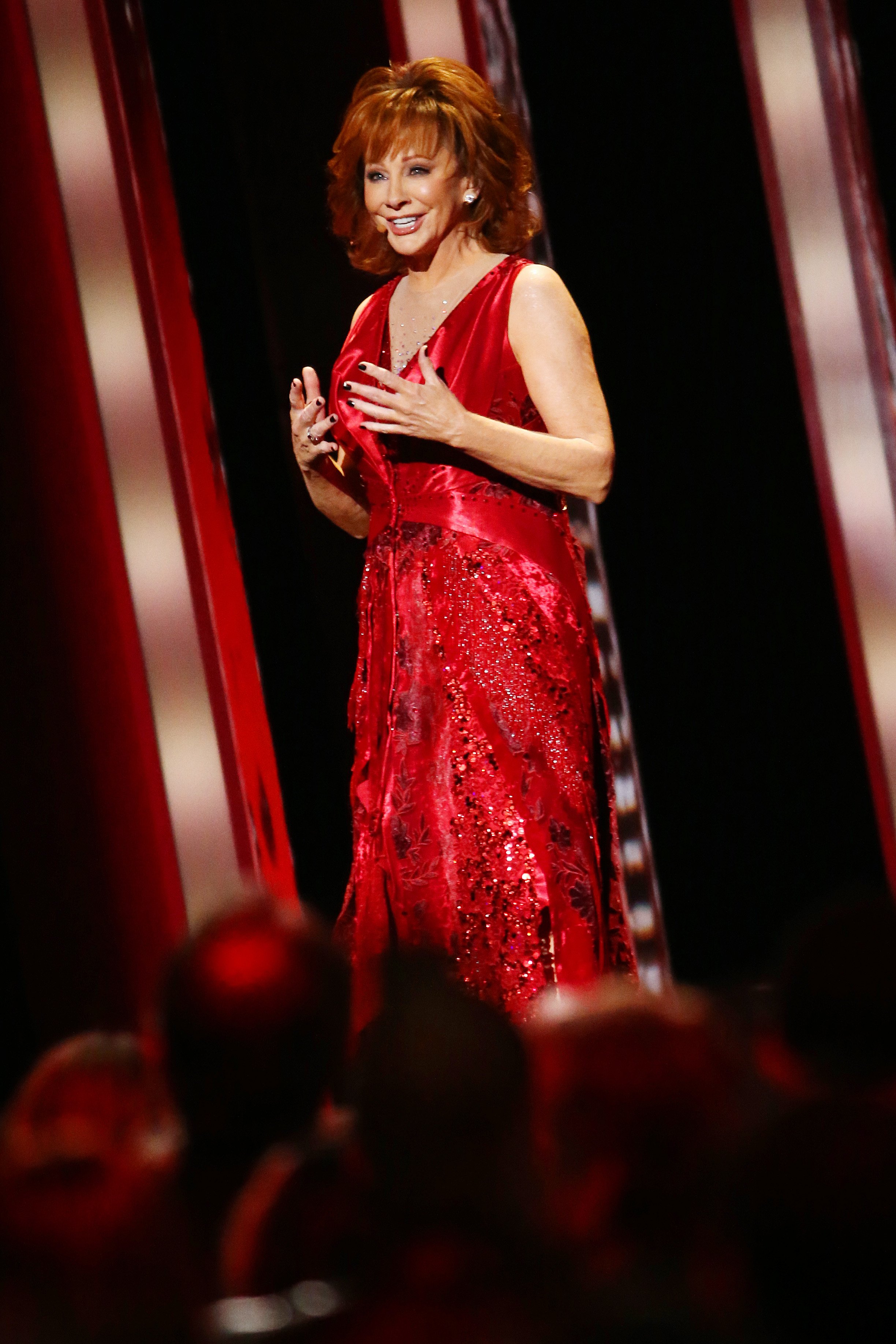 Last year, the 65-year-old made a different kind of reveal at the 2020 CMA's, when she made her red carpet debut with her boyfriend and actor Rex Linn. 
McEntire looked as breathtaking as ever, wearing black pants with a sparkly floor-length coat paired with black boots. Speaking to "People" before the event, McEntire shared her excitement that her new man would be accompanying her.  
McEntire gushed about her new romance in her "Living & Learning" podcast last October. The pair enjoyed their first-ever date in January but were forced to keep communicating virtually due to Covid-19. 
While dishing about all the things she loved about him, McEntire said he had an appreciation for her music, and she, of course, showed an interest in his career.