See Reba McEntire's Sweet Message as She Celebrates Dolly Parton's 75th Birthday
Reba McEntire posted a sweet message on her Instagram page on Wednesday dedicated to her longtime friend, Country music icon Dolly Parton as she turned 75 years old. 
Reba McEntire posted a picture of her and Dolly Parton, her friend of 40 years, flashing bright smiles on Instagram as she wished the Country music star Happy Birthday, hoping to share many more memories.
McEntire, 65,  hilariously admitted in her captions that she loves Parton more than her rhinestones and could not imagine a world without the star. The country music superstars share a long history.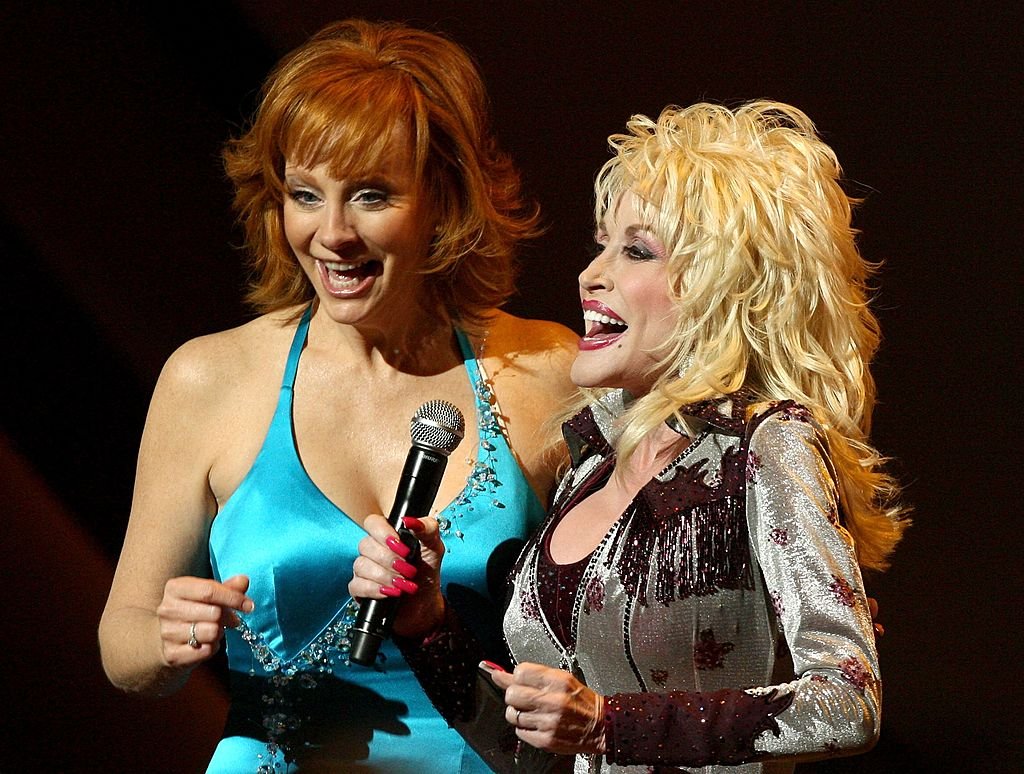 McEntire's comment section was quickly filled with the stars adoring fans who joined the musician in wishing Parton a happy birthday, with many leaving balloon emojis and writing that the duo is their favorite.
Parton's impact in and out of the country music scene was seen as several tributes rolled in from musicians to actresses to TV personalities, wishing Parton a Happy Birthday Reese Witherspoon gushed saying:
"Thank you for always inspiring me to DREAM MORE!? I love you forever." 
McEntire first began her friendship with Parton when she performed alongside each other at the Grand Ole Opry in 1977. The pair became instant friends when Parton took McEntire under her wing.
The two soon found out they had a lot in common. The pair share a great love for gospel music, country music, and being leaders and mentors to others. Unfortunately, over time, the two have shared hardships. 
In conversation with Parton, Perry revealed that Parton could sing six songs in one session.
Happy Birthday @DollyParton! Your bright spirit and passion for helping others shines through in everything you do. Thank you for always inspiring me to DREAM MORE!💫 I love you forever. 🥰

— Reese Witherspoon (@ReeseW) January 19, 2021
On McEntire's podcast "Living & Learning with Reba McEntire," Parton and her friend opened up about painful experiences in their careers and personal lives. Notably, McEntire made headlines for her recent divorce.
One thing the stars do not share, though, is a song. Despite having chart-topping careers, the close friends have never toured or released an album together. An insider dished it is the dream of the pair to do so.
"For years they've also talked about doing a duet, which they both say they'll write every time they see each other."
McEntire and Parton share a successful musical career and have received numerous awards. The best friends also have the same taste in fashion. The two ladies of country music often perform covered in rhinestones.
Parton got an early start in her career. The music star hailed from a musical family and was10 years old when she began performing at radio stations and television shows. The star was also only 7 when she started songwriting.
Parton recently achieved a Golden Globe nomination for her song "Girl in the Movie," which she composed for the Netflix Film "Dumplin." Linda Perry, who produced the soundtrack with Parton, praised her professionalism.
In conversation with Parton, Perry revealed that Parton could sing six songs in one session, unlike younger musicians who cannot. Parton's iconic craftsmanship was lauded in a tribute performance in February 2019.