Shaunie O'Neal Looks Sophisticated Rocking a Blue Jumpsuit during a Ski Trip with Her Kids
Shaquille O'Neal's ex-wife Shaunie looked remarkably elegant in new photos taken on a staircase which showed her wearing a blue jumpsuit for her ski date with her kids.
Shaquille O'Neal's ex-wife is one fashionable woman. Taking to Instagram, she posted some pictures that showed how much of a fashion diva she is.
In a recent post made to her Instagram account of over 1.3 million followers, Shaunie O'Neal shared pictures of herself rocking a blue jumpsuit that showed off her curvy shape.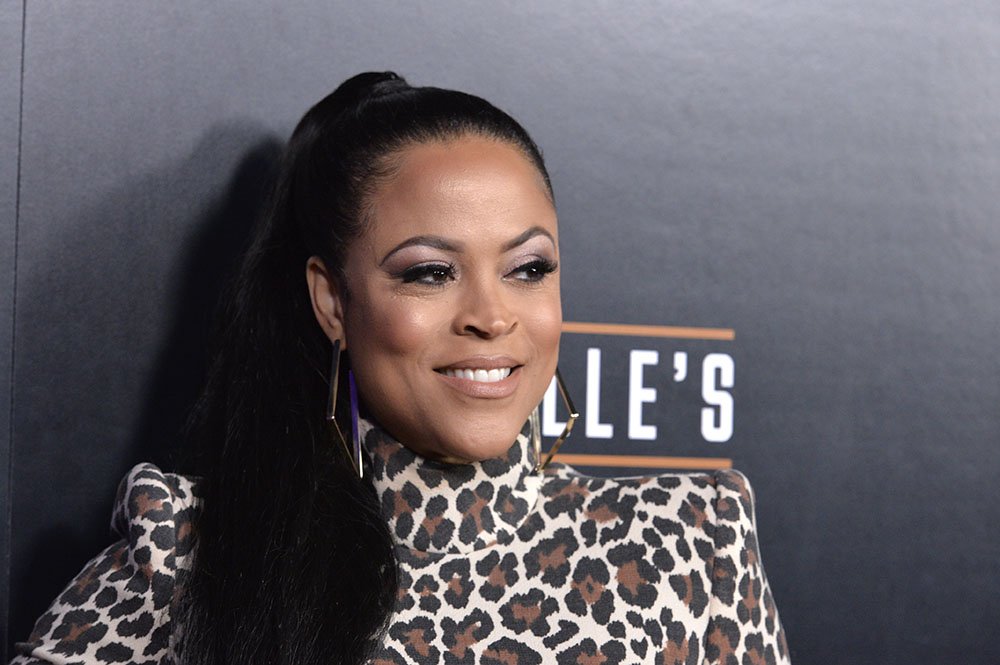 The first image showed her wearing the blue jumpsuit, which looked to be made of silk and fur material. The jumpsuit had a fur-coated hoodie which Shaunie used to cover her head.
In the same shot, Shaunie looked away from the camera, giving off a fantastic unaware pose. Her right hand held on to the staircase railing while she grabbed the side of the hoodie with the left. The post had the caption:
"In 2021, I'm open to trying new things. This was the perfect ski trip! #skitrip2021 #dateswithmybabies..."
The second picture in the post gave a proper frontal view of the jumpsuit Shaunie wore. The suit had a front zip that went all the way to the waistline and a high waist belt.
For the second pose, Shaunie opted to remove the hoodie, and her long weave which was parted in the middle fell past her bust. The entire posture gave off a fierce look.
The pair have remained good friends over the years.
The mother-of-four did not have on any makeup except for some nude lipstick and mascara which highlighted her eyelashes. She also had long painted nails which completed the whole outlook.
The post had over 24,000 likes and various comments from her fans and followers. Some expressed that she looked gorgeous, while others said she was indeed a fashion icon. Someone complimented her, saying:
"Absolutely Gorgeous. This is some magazine cover behavior."
Some other people pointed out how much they loved Shaunie and her family, with someone hilariously asking if she and Shaquille were ever going to get back together.
Shaunie and Shaquille share four kids: Shareef, Amirah, Shaqir, and Me'arah. They dated for about four years, during which they welcomed their oldest kids, and after their marriage in 2002, they welcomed Shaqir and Me'arah.
Despite their separation and divorce which happened in 2009, the pair have remained good friends over the years, with both of them supporting each other's careers and being the best co-parents they could be for their kids' sake.
Recently, Shaquille has been rumored to be dating actress Annie Ilonzeh although the pair have kept their relationship out of the media. As for Shaunie, little is known about her love life as all she does seems to revolve around her children and business.