Chrissy Teigen Looks Stunning Posing in an Elegant One-Shoulder Red Dress — See Her Look
Chrissy Teigen's new fashion statement in her latest media upload was clear-cut gorgeous as she donned a chic evening dress and a sultry look.
Chrissy Teigen's glam on Instagram was a top-notch style inspiration as she donned a tasteful evening dress that accentuated her spotless skin, and it had fans gushing.
The post included a photo where the "LipSync Battle" host posed indoors. The lovely bespoke was a flowing bright orange dress with a slit to her thighs while frills were used to design the bodice.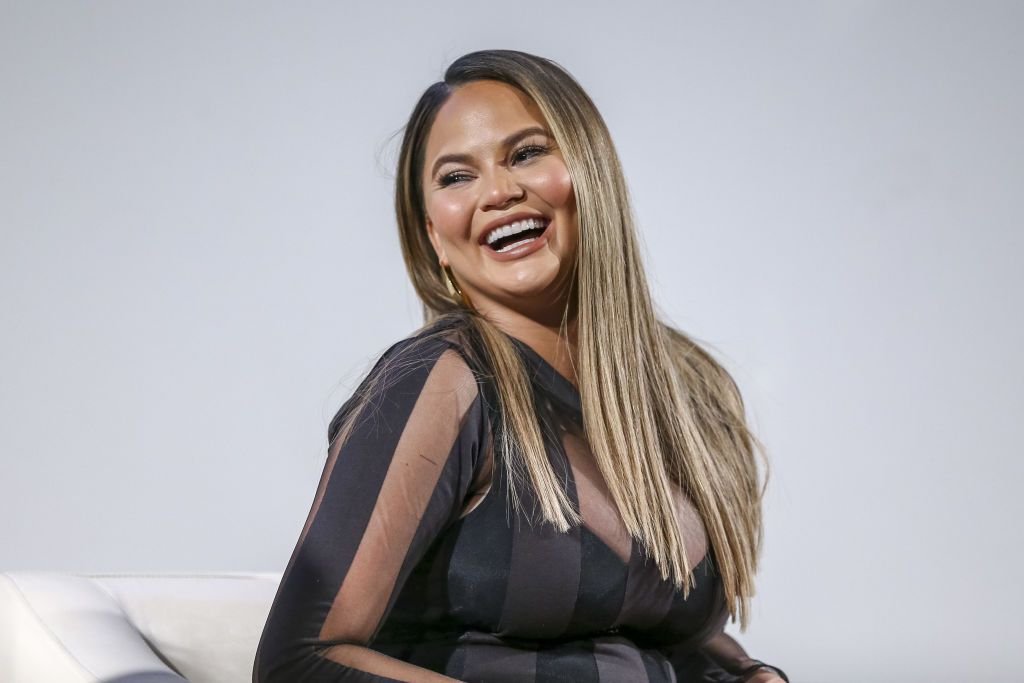 Teigen raised one graceful limb, while her shoulders were a bit hunched. The mom-of-two spiced up her look with gold hoops and some bracelets on one wrist.
Last year, [Teigen] endured the pain of losing a child.
She styled her hair in a side-swept style while part of the tresses fanned her face. Teigen, 34, completed her high-end look with perfect makeup and the sultry tilting of her head. Bringing her usual wit, Teigen captioned the post:
"Fitting for the nothing awards." 
Teigen might have dressed to kill with no occasion to grace, but she did make quite an impression at the inauguration of President Joe Biden and Vice President Kamala Harris. 
She stepped it up with her family, looking as elegant as always in a red knee-length trench coat and photographed enjoying the scenery in Washington DC.
Days before the big occasion, the cookbook author had a fun interaction with President Biden, where she beckoned on him to follow her on Twitter since the former president, Donald Trump, blocked her on the same app.
After a while, she could not contain her excitement as she pealed on Twitter, noting that Biden followed her and she was the only celebrity he had followed. Over the years, many recognized her for the hilarious and witty ways she gives her takes. 
Besides being sharp-witted, Teigen is quite revealing on social media. The media personality stays real, pouring out her heart every now and then concerning her life.
Last year, the star who is married to John Legend, endured the pain of losing a child and shared the heartbreaking details on social media. Following this, she gave updates on how she was handling depression and healing from her loss. 
While the star mom battles the rocky times, she has her husband and kids, all keeping her happy. Teigen and the award-winning singer have been married for seven years. 
Recently, she and Legend made headlines after she drew inspiration from one of his hit tracks and had the lyrics
etched on her spine
 in the loveliest cursive tattoo.