'Black Panther' Star Lupita Nyong'o Shows Her Gorgeous Profile Gazing Longingly at a Sunset
Academy Award-winning actress Lupita Nyong'o is starting 2021 with a fresh perspective. She looked lovely in a snap while posing under the sunset sky. 
The past year has been a rough ride for many people because of the overwhelming circumstances brought about by the pandemic. Like them, renowned actress Lupita Nyong'o was not spared from that challenging road. 
Nyong'o, one of the most brilliant actresses in the entertainment industry, took to Instagram to share a contemplative picture of herself while sitting on elevated land.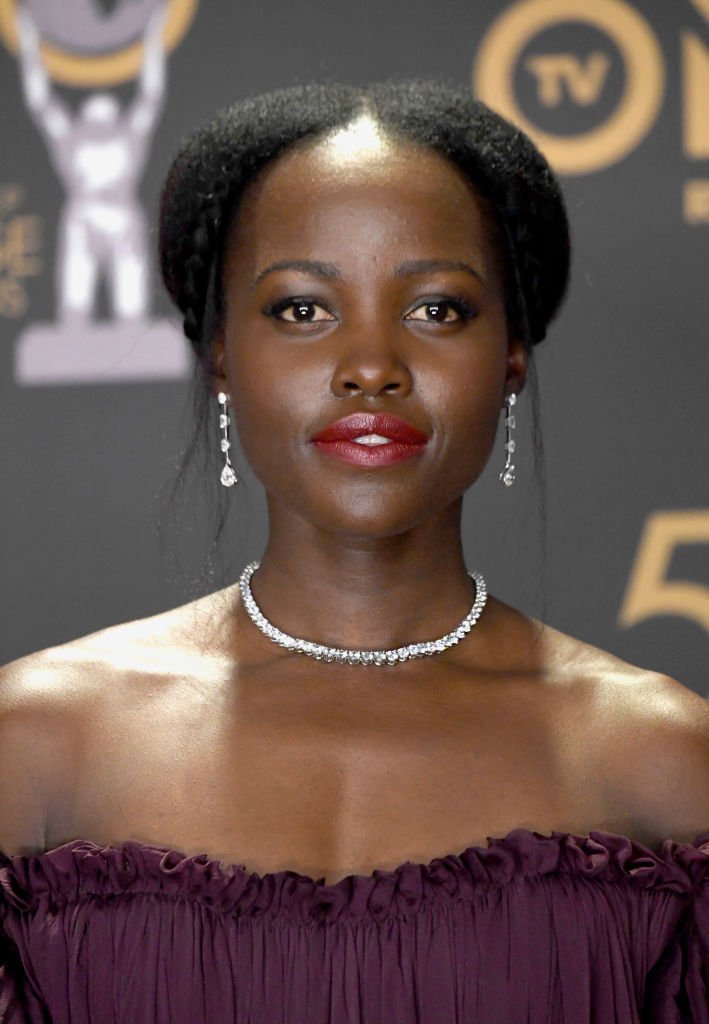 A GLOWING PERSPECTIVE
In the stunning snap, the 37-year-old actress took a delightful view of the sunset from afar. Not only did she enjoy the orange sky, but she also relished the view of the vast sea.
The photo's vibe is dramatic as well, with the "Black Panther" star appearing reflective. In her beautifully-written caption, she spoke about taking responsibility. 
Nyong'o, who posed in a side-view position, also opened up about dreaming while growing up. The eloquent actress expressed her intention to do meaningful things for the brighter days ahead. 
The breathtaking picture garnered 146,194 likes on the online platform. Many fans were in awe of Nyong'o's reflective message, while others described the picture with hearts and heart-eyes emojis.
A fan expressed that the "Little Monsters" star's words were beautifully written, while another user commented that Nyong'o looked beautiful. One fan chimed in and wrote:
"That's a beautiful photo with the sun."
A NEW EXPERIENCE
Adoring nature, Nyong'o recently had her fair share of exploring her African roots differently. She became the voice behind the Discovery nature documentary series "Serengeti."
Though she was born in Mexico, the actress was primarily raised in Kenya, where she had tons of safari experiences. She shared that exploring Serengeti, a neighboring land, was a real treat for her.
Nyong'o penned a powerful message on Instagram, where she said she was struck by Boseman's "quiet powerful presence."

LUPITA'S OTHER DREAM
Narrating the nature documentary seemed like a dream for Nyong'o. Before she became an actress, the "12 Years a Slave" star previously shared that she wanted to become a botanist.
Though the documentary is the closest one she could get to studying botany, the "Sulwe" author and narrator feels grateful about her present opportunity. She has reached an imaginable pinnacle of Hollywood success. 
Last year, Nyong'o was heartbroken after her co-star Chadwick Boseman suddenly passed away. Boseman died in August 2020 after a private four-year battle with colon cancer.
The actor's death was a shock in the industry. Nyong'o penned a powerful message on Instagram, where she said she was struck by Boseman's "quiet powerful presence."