Woman Refuses to Let Adopted Son into Her House after He Asks to Sell It to Help His Birth Mom
Adoptive parents want to be parents so bad that they really come to love their adoptive children as if they were their own blood, but sometimes this is not enough to secure a child's love and gratitude.
A woman named Patty and her late husband Richard became adoptive parents to a 2-year-old boy to whom they gave the beautiful name of Clive. This was more than 20 years ago, and it was the best moment in the new family's life.
Excited about this new beginning, the party-of-three moved into a new home with a spacious backyard. Even though they felt happier than ever having Clive in their lives, they were always open with him about his origins.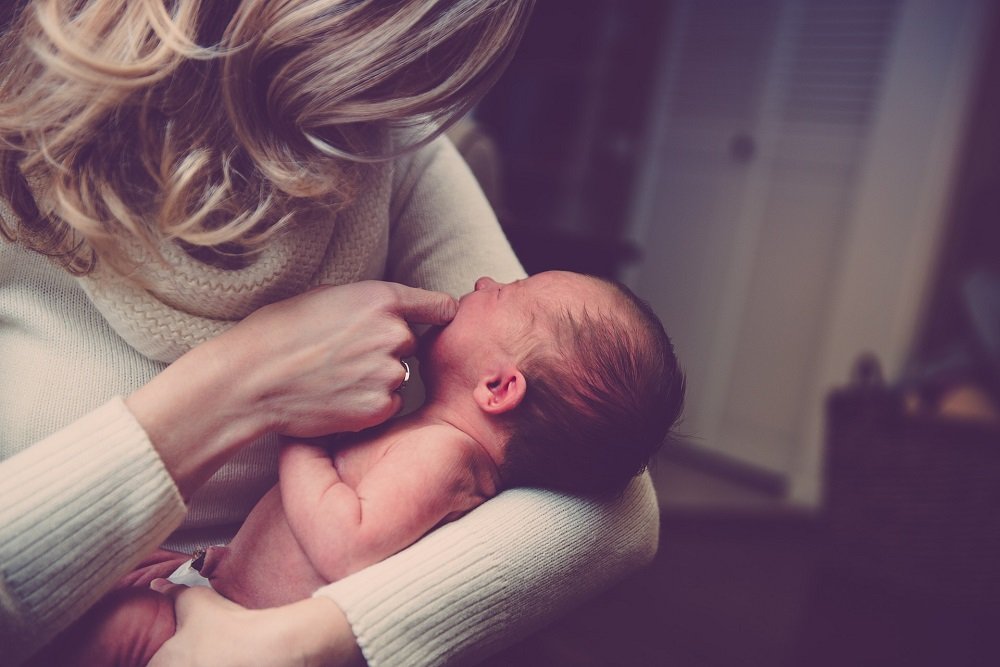 When Clive was only 4 years old, Patty sat down with him and revealed to him that he had been adopted, and Patty and Richard continued to care for him and provide for him to give their child the best possible life.
Everything went great for the three of them for years, but things started to go wrong when Clive turned 16 years old when he started to behave differently with his parents, which they initially attributed to him just being a teenager.
Clive started to treat his adoptive mother and father poorly, and he started to appear resentful toward them, constantly blaming the couple for having separated him from his biological mother.
From this point on, things only went worse between Clive and his adoptive parents, with Clive further distancing himself from them to the point of stopping calling Patty his mother, which broke Patty's heart.
It has been years since this, and things have only gone downward for Patty in that time. Clive even changed his name to appropriate his identity by choosing his own instead of the one she and Richard gave him.
Clive was 19 when he finally cut contact with his adoptive parents, after he dropped out from the college Patty and Richard had paid for, intending to return to his "real family."
Clive told Patty and Richard to stop trying to be part of his life, and he stated that they had no business with him since he wasn't actually their son. It was something that this couple never saw coming since they had always been there for him.
Richard sadly passed away last year, and not even then, Clive paid a visit to Patty to share his condolences and pay respect to the man he called a father for the first half of his life.
When Patty had to spend her first Christmas without her husband, she tried in vain to reach out to Clive for company and support, but he never answered her calls and texts and refused to see her.
According to Patty, Clive had managed to meet some of his birth family, but he never developed a real connection. He didn't have a good relationship with his aunts and uncles because they weren't on good terms with his birth mother.
Even though Clive wasn't exactly well-received by his relatives, he decided to stay by his biological mother's side, especially since she struggled with a medical condition.
Last month, finally, Clive showed up at the home he once called his own to pay a visit to his adoptive mother Patty, who only then learned about how things were with Clive's biological family.
Then, Patty understood that Clive had only returned to her to ask her for help to pay for his biological mother's surgery. In fact, Clive suggested that she sold her house to give him money for this.
According to Clive's plans, Patty should sell her home and move into an apartment so he could help take care of his mother's health, but this is beyond what Patty is willing to do to get him back.
Shocked, and as difficult as it was for her, Patty gave Clive a negative answer in this regard. After all, she argues, the house is the only thing she has left, but Clive wasn't any happy about it, and he only replied with hurtful remarks.
After this, Clive vanished from Patty's life once again, accusing her of trying to get his biological mother out of the way. Nevertheless, Patty considers his request for her to sell the house to be out of line.
What's even worse, Clive even tried to force Patty to sell the house by stealing and hiding documents about the property, which ultimately resulted in Patty kicking him out of the home.
Following this incident, Patty didn't hear from Clive for weeks until she learned that he had told Patty's family what had happened to make her look bad. Apparently, they took Clive's side, arguing with her for having treated him like that.
Even though Patty gave them her version of what had happened, her family insisted that she should consider changing her mind and helping Clive if she want to have the chance to reconnect with him.
This is certainly a very complex situation, and there is no easy answer about what would be the best thing to do about it. What would you do if you were in Patty's shoes? How far can a mother's love go when her child acts this way?
If you found this story entertaining and gave you material for thought and discussion, click here to read this other #storyoftheday about a woman who does not want her friend to bring her children to her house.