Kevin Hart Poses in Heartwarming Photos at Home with His 2 Look-Alike Sons & Cute Daughters
Kevin Hart has shared a series of sweet snaps on Instagram with his wife Eniko, and his four children -- two mini-me sons, and two beautiful daughters.
Kevin Hart is on top of the world and embracing 2021 with gusto after a difficult 2020, the first part of which he spent recovering from a harrowing car accident that nearly claimed his life.
But the old year also saw the arrival of a brand new member of the Hart clan, tiny Kaori Mai Hart, born on September 29, 2020, and Kevin's fourth child and second daughter.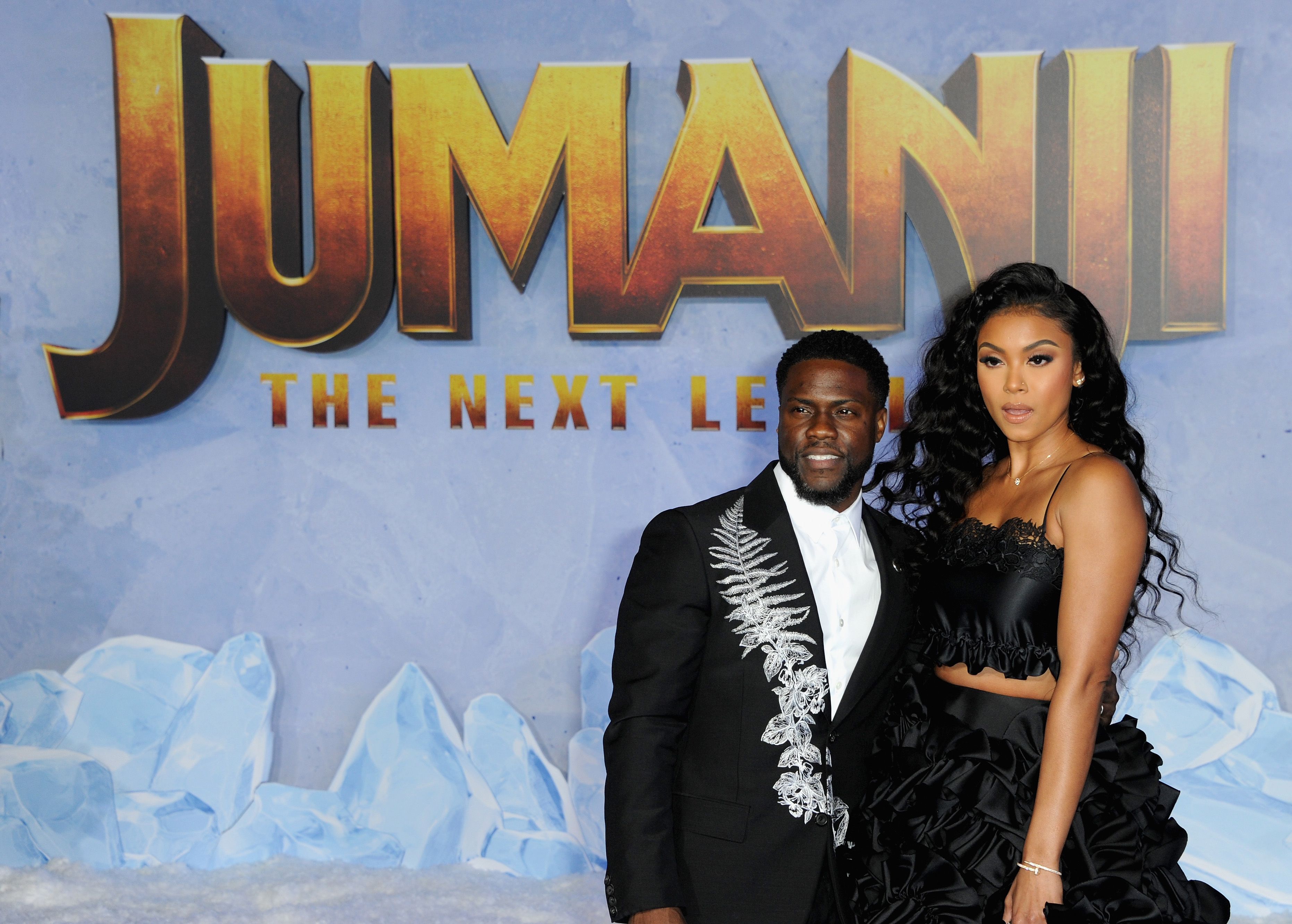 LOVING HUSBAND
Kevin shared a gallery of snaps, the first of which showed the 41-year-old actor with his wife Eniko. In the photo, the star of "Jumanji" wore a red sweatshirt from his 2014 movie "Plastic Cup Boyz" and a black beanie.
Eniko, who welcomed their second child together just four months ago, glowed in a black and white tie-dyed high-necked sweater. She wore minimal makeup and dainty diamond earrings.
What fans may not know is that the comedian, who frequently jokes about his own short stature, once dreamed of being an NBA player.
BIG DADDY
In the second photo, Kevin stands next to his oldest child, daughter Heaven, whom he shares with his first wife Torrei Hart. In the snap, Heaven, who is now nearly as tall as her dad, wore sweatpants and a black oversized printed T-shirt.
The third snap showed Kevin with his baby girl, Kaori in his arms, and in the fourth, he stands with his two sons, Hendrix, 12, and Kenzo, now two years old. With one boy on either side, the comedian looked as proud as can be.
IMPERFECT PAST
Fans were overjoyed at seeing Kevin and Eniko in bliss and welcoming a new baby into their lives, especially after the couple went through dark times after it became public that the comedian had cheated.
Kevin admitted his mistakes and asked for his wife's forgiveness in public, but Eniko had confessed that it was hard to put his betrayal behind her. Thankfully, the couple now seems to be reconciled and happy.
BIG DREAM
What fans may not know is that the comedian, who frequently jokes about his own short stature, once dreamed of being an NBA player. He even attended basketball camp with Kobe Bryant. 
That particular dream didn't come true, but Kevin did end up playing at the NBA All-Star Celebrity Game where he had an opportunity to show his talent and play the game he loves. 
BRIGHT FUTURE
Kevin's forthcoming film, "Fatherhood" is scheduled for release in April 2021. The film retells the dramatic story of a man who finds himself raising his daughter alone after his wife passes away shortly after giving birth.
On a totally different note, "The Man from Toronto," scheduled for release in September 2021, is a comedy with Woody Harrelson and Kaley Cuoco in which a hapless man is mistaken for a hitman.