Michael Strahan's Daughter Tanita Shows off Nose Piercing Rocking Purple Lips & Nude Hoodie
Michael Strahan's oldest daughter Tanita recently shared some cute images of herself and her home with her Instagram followers, and she looked chic in the shots.
Michael Strahan is known for his huge smile and gap-tooth, but aside from being a television personality, he is a dad to four adorable children. His eldest child and daughter Tanita recently shared chic images of herself.
In a post made on Instagram for her 5,000 plus followers, Tanita was seen relaxing and having a good time. Her unique style and personality could be seen in the images shared.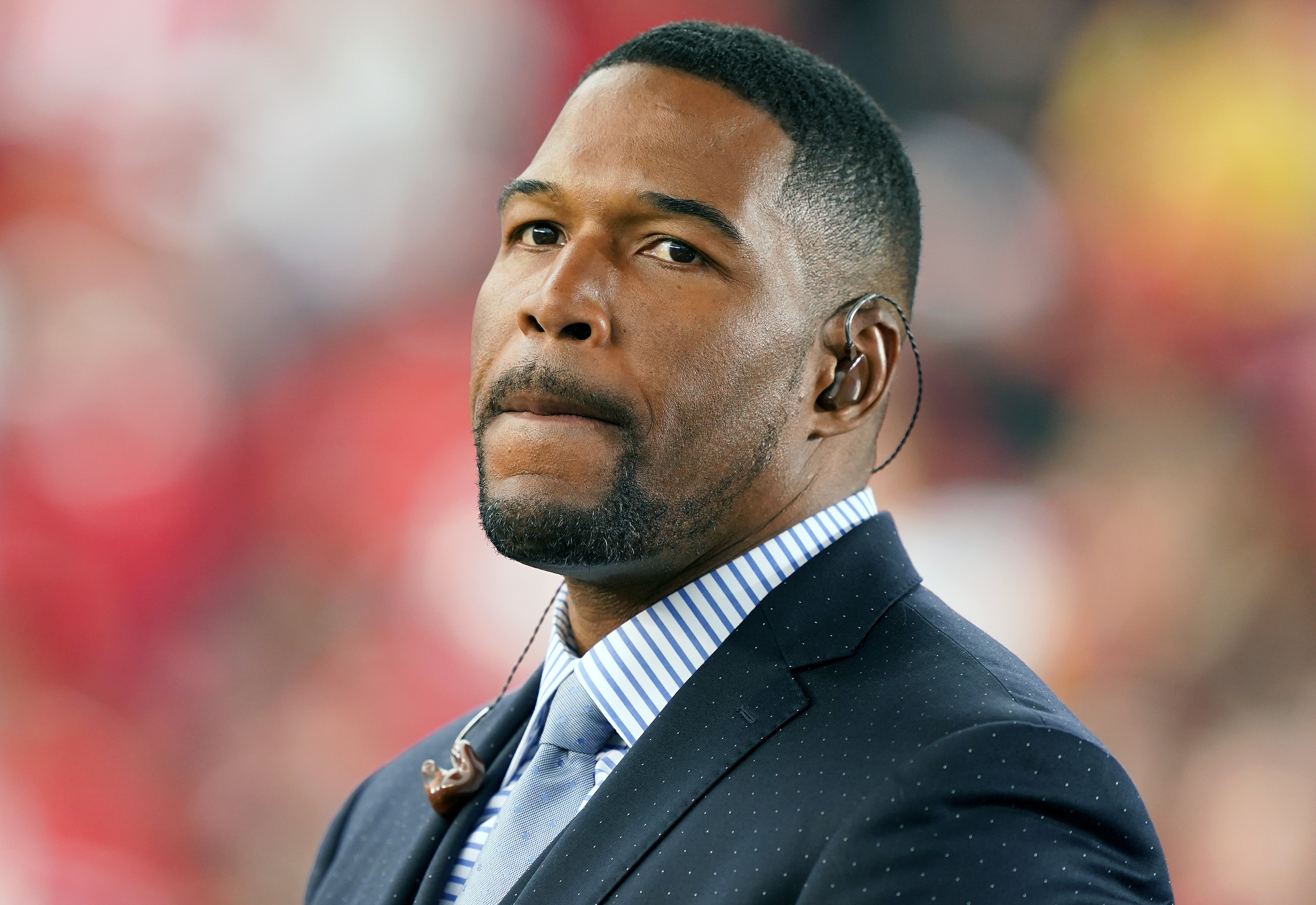 The first picture showed the fashion enthusiast in an oversized nude hoodie. She opted for purple lipstick that stood out, and her nose piercing made her look chic.
Her hair was styled in a wavy afro, and the brown color stood out as she closed her eyes. One beautiful thing that cannot be missed was the adorable freckles scattered across her nose, eyes, and cheeks. The post had the caption:
"25 days in ?."
The second image was a half shot of Tanita's legs. She was standing above a marble with the wordings "Don't Worry, Be Happy," and she had on baggy joggers paired with black and white sneakers.
Following this shot was a picture of a scented candle that showed one of the plants in her home. The next image was of herself sitting in the driver's seat with her tongue out. This time she ditched the purple lipstick and opted for lip gloss.
He enjoys the relationship he has with his kids.
The last three images were abstract shots that showed her in a bathtub filled with rose petals. The next was a blinding shot of the sun through a net, and the last was a picture of her hand smeared with a white substance.
Although the comments were few, the post had over 250 likes, with most of her followers commending the post she shared. Someone said:
"Such a great photo, and the lip color looks good on you ?❤️."
Tanita is the first of Strahan's four kids. She has a younger brother, Michael Jr,. and twin sisters, Isabella and Sophia. She and Michael Jr. share the same mother while the twins are her half-sisters.
Despite sharing different mothers, all four of Michael's kids are close and have a fantastic relationship with each other and with their father. They often enjoy spending time together and have been spotted hanging out from time to time with their dad.
Speaking on fatherhood, Strahan once expressed that he enjoys the relationship he has with his kids. and most of the things he learned about being a father, his own father, Gene, had taught him.
Although the relationship with his first wife, Wanda Hutchins, is amicable, the relationship between himself and the twins' mother, Jean Muggli, has been filled with lots of back and forth about custody battles.