Check Out This Recipe Chrissy Teigen Shared for Roasted Spaghetti Squash Topped with Mozzarella
American model and TV star Chrissy Teigen wows her followers with her amazing recipe in a recent Instagram post. This might be the next best way to make roasted spagetti squash topped with mozzarella.
American Model Chrissy Teigen is known for many things, including her love for food. The 35-year-old impressed her followers with her amazing culinary skills in her latest Instagram post.
Teigen posted a series of videos and pictures showing her preparing dinner for her family. The first video clip showed the mother of two sprinkling mozzarella on her roasted spaghetti, which she said is filled with "a layer of parm/ricotta/pesto mixed."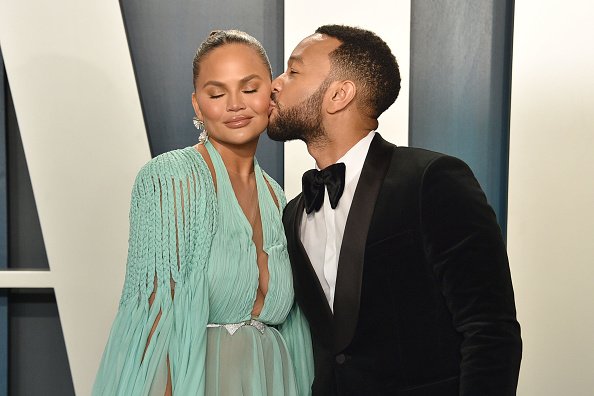 The second video clip showed Teigen stuffing ingredients into a baguette. She recommended the NYT garlic bread recipe and boom to her followers. She said it was her favorite way to do up a baguette.
The third post was a picture of a well-decorated dining table. On the table were the model's delicacies placed on different plates. The last post was a close-up picture of Teigen's roasted spaghetti squash.
In her caption, Teigen went into great detail on how to prepare the roasted spaghetti squash topped with mozzarella. It covered the ingredients needed to prepare the meal.
The post, which has garnered over two thousand views, had one follower joking about sending leftovers of her sumptuous meal to South Africa where they lived. Another follower commented on how beautiful the meal looked.
Teigen's recipe was featured in Today's post highlighting recipes from celebrity cookbooks.
The "Lip Sync Battle" star's passion for food has led her to write two working books, "Cravings: Recipes for All the Food You Want to Eat" and "Cravings: Hungry for More." Teigen is currently working on her third book.
She also asked her followers to come up with a name for the new book. The author received suggestions that were either sensible or outrightly ridiculous.
Meanwhile, Teigen's recipe was featured on a Today's post highlighting recipes from celebrity cookbooks. The post also featured Gwyneth Paltrow, Kristin Cavallari, and Joanna Gaines's recipes from their cookbooks.
Teigen's garlicky cauliflower rice was the selected recipe for the post. The recipe is influenced by the author's Thai heritage, which adds a delicious twist to her dishes.
When she is not cooking sumptuous meals or writing a book, Teigan spends her time with her beautiful family. She is married to famous musician John Legend. 
The couple wed in 2013 and are blessed with two kids, Luna Simone Stephens and Miles Theodore Stephens. Meanwhile, Fans await Teigen's next cookbook which promises to provide more recipes for healthy and tasty meals.