Tamera Mowry's Son Aden Proves Cooking Skills Run in the Family as He Fries Hot Dogs in a Video
"The Real" co-host Tamera Mowry-Housley shared an adorable video on Instagram that proves that her son Aden shares her culinary talents.
Tamera Mowry-Housley loves cooking, and she has always encouraged her children, as young as they are, to try their hand in the kitchen. After all, it's never too soon to start acquiring those essential skills.
Tamera's oldest child, son Aden, now 8 years old, has apparently picked up some serious superchef skills from his famous mom, as was demonstrated in a recent video the "Twins" alum shared on Instagram.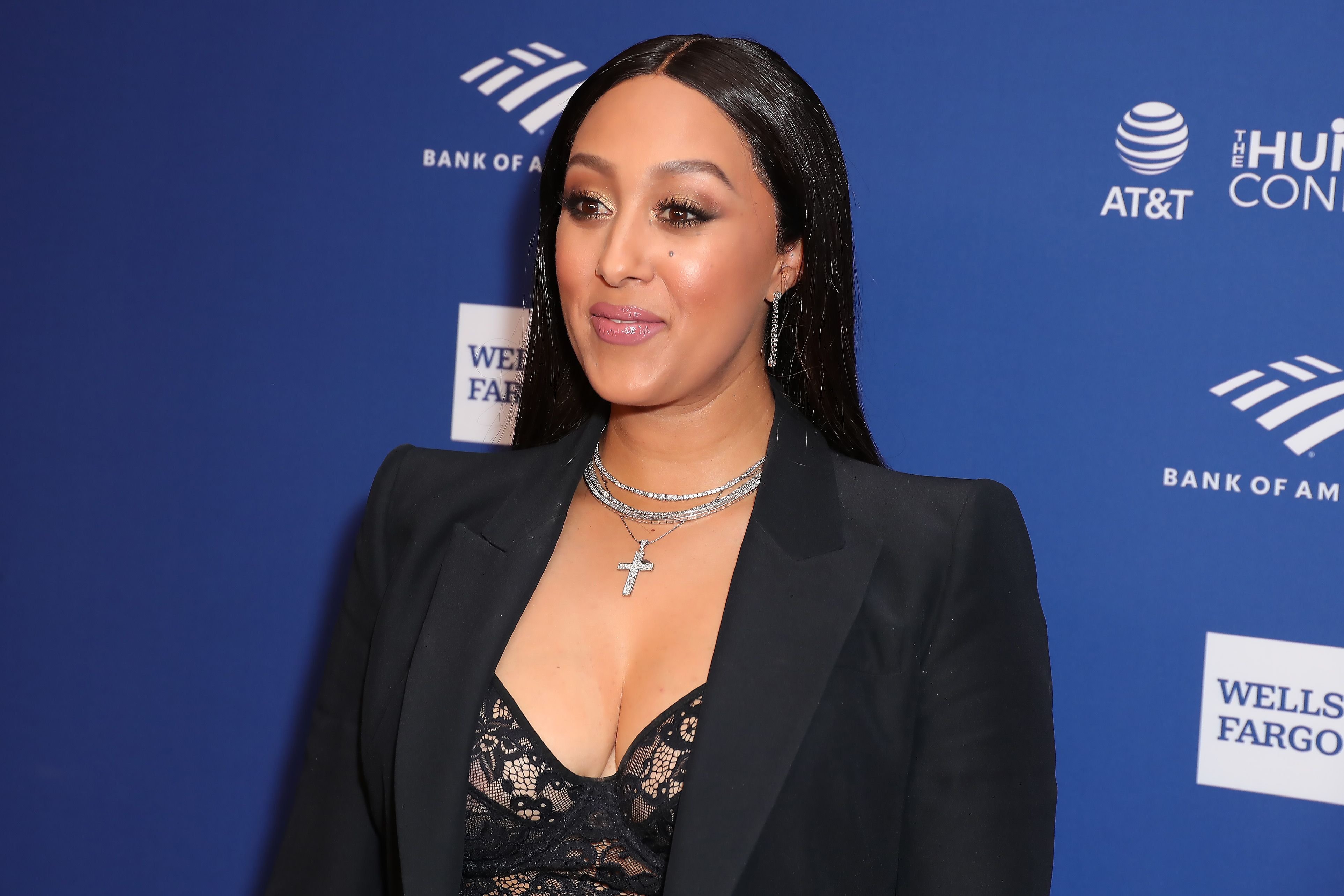 LITTLE CHEF
In the video, Aden can be seen standing by the stove carefully frying up two hotdog sausages, and turning them over to brown. When his mother asks him what he is doing, he informs her that he is making "bum hotdogs."
His mother then comments that she has already tasted the steak he has cooked and Aden proudly reminds her that he also makes "crunchy salt pork." He is clearly relaxed and at ease in the kitchen.
To make food more fun, Tamera also "spiced" things up by adding zany food colorings to bland foods like rice or cauliflower.
STARTING YOUNG
Fans of Tamera will remember that she started initiating Aden into the culinary arts when he was just 4 years old. Tamera felt that being involved in meal preparation is essential. She said:
"Kids are most likely to eat what they help with or what they've cooked with. He likes to measure things, and dump things in bowls and stuff, so that's helped me."
Tamera's "tricks" helped her children to eat healthily and to be open to trying new foods, which is a problem some moms face with their toddlers. According to Tamera, it's all about keeping it exciting.
To make food more fun, Tamera also "spiced" things up by adding zany food colorings to bland foods like rice or cauliflower which made it more likely that the children would at least try them.
But Aden isn't the only one in the family who is becoming an accomplished mini gourmet chef. His little sister Ariah, who is now five and just as pretty as her mom, is also learning fast.
Dad Adam Housely is the CEO of his family's winery in San Joaquin County, California, Century Oak Winery. Tamera and Adam have opened a wine tasting room in Napa Valley for their award-winning wines.
It was in Napa Valley that Tamera and Adam married in 2011, and nine years later, they are as in love as ever. The family is currently confined due to the COVID-19 pandemic, and so Aden gets to do his share of the cooking.
Tamera has revealed that her children are also interested in acting, especially after seeing their mother and her identical twin, Tia Mowry in their hit sitcom, "Sister, Sister."