Omar Epps' Wife Keisha Looks Flawless in Selfies with Hair Bun, Hoop Earrings & Gold Bracelets
Acclaimed actor Omar Epps' fashionable wife, Keisha, recently blessed Instagram with her age-defying look. She looked flawless from all angles in her snaps.
Keisha Spivey Epps, a former member of the R&B group Total, still got what it takes to shine in social media. The 49-year-old wife of Omar Epps gave fans a glimpse of her impeccable style. 
The "Kissin' You" singer shared on her Instagram feed two gorgeous pictures of herself dressed in comfortable clothes. While others found it extra, some fans thought otherwise.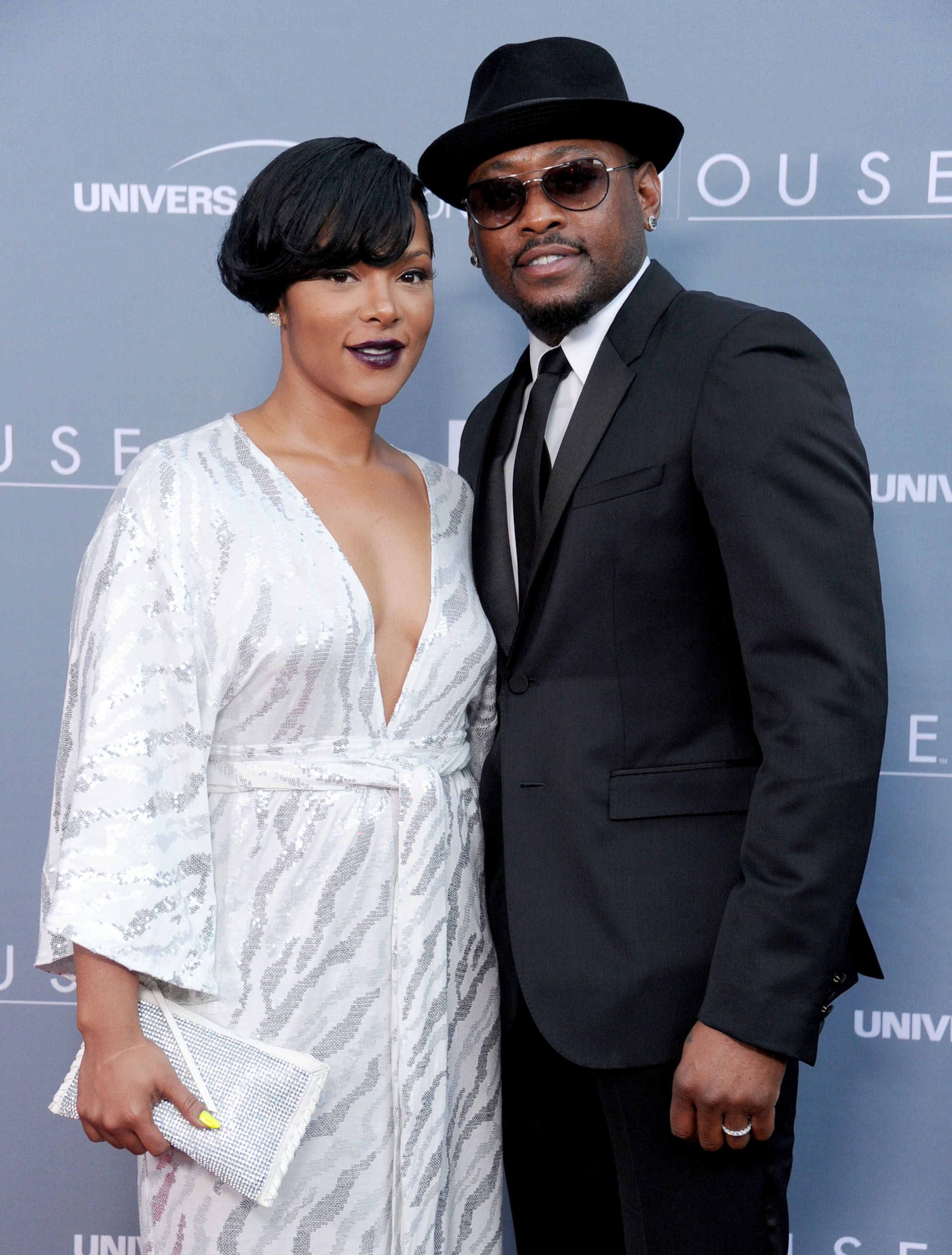 AN EFFORTLESS BEAUTY
Keisha has an enduring career in the music industry. Within her career, she learned many fashion cues on how to carry stylish clothes. In her snaps, she donned a beige sweater. 
To make her sweater stand out, Keisha topped her look with gold and sparkly bangles. She also put on large hoop earrings beside her other stud earrings.  The "No One Else" songstress neatly pulled her hair up in a bun to highlight her neck and her sweater's stylish cut. 
The doting mother of two exuded confidence from all angles. Keisha's beauty got many fans thinking she must be holding the key to the fountain of youth.  Keisha captioned that one should "trust the process." She also carried that thought in another post writing:
"Do what makes your soul sing and your heart dance. Surround yourself with good people."
THEIR LONG-LASTING LOVE
The "Sitting Home" hitmaker has been married to Omar for fourteen years.  The couple, who tied the knot in 2005, shares two children - Ka'Mari Mae, 16, and 13-year-old Amir. The 47-year-old "Juice" star also has another daughter, Aiyanna Yasmine, from a previous relationship.
Without Keisha, whom he considers his soulmate, Omar couldn't be the best father to their children today.
LEARNING FROM HIS WIFE
The "Resurrection" star and Keisha are among the few couples in Hollywood who have a long-standing relationship. Their union is proof that they can withstand their love amid the busy life under the spotlight.
However, their marriage is far from perfect, as the couple had their fair share of ups and downs. Omar, who grew up without a father, credits his wife for putting up with his past issues. 
The actor's distant father passed away several years ago. The lack of a father figure in Omar's life somehow affected his connection to his children. 
However, it changed when Keisha arrived in his life. The "From Fatherless to Fatherhood" author noted that his wife helped him get through his situation one step at a time.
She taught him to live in the present and live in gratitude. Without Keisha, whom he considers his soulmate, Omar wouldn't be the best father to their children today.