Check Out Tracee Ellis Ross' Enviably Slim Body as She Poses in a Yellow Dress in Throwback Pic
Being the fountain of style inspiration that she is, "Black-ish" star Tracee Ellis Ross reminded her fans that she has always been a fashionista with this stunning shot from her archives. 
Tracee Ellis Ross's bold and fun fashion choices are no accident. Years and years of putting deliberate thought into what she wears without breaking a sweat has made her a style icon. 
Recently, Ross dug her archives and hit gold with a stunning throwback photo of herself. The "Black-ish" star looked heavenly in a long pastel yellow gown that hugged her torso as it flowed down her toned body.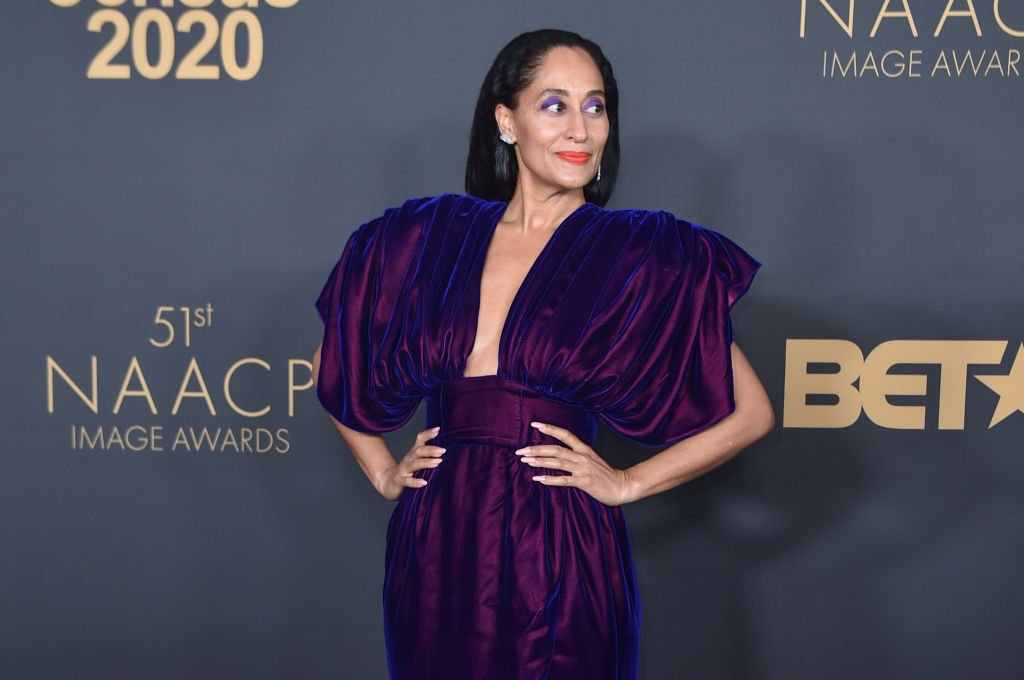 The gown boasted several buttons that ran down the center of the deep neckline towards her thighs. Ross did justice to the classy number with her bombshell blowout hair that looked as dark as night. 
"High profile... from the young TER files," Ross captioned the photo. It is amazing to see how Ross has not changed much— she looks young as ever at 48 and turns heads wherever she goes. 
FANS REACT
Fans flooded her comments section with compliments. "Tracee, you have so many talents. I have always been impressed with your intellect, humor, and especially your class," one fan gushed. 
She has used her voice on the set of the popular show to question female stereotypes...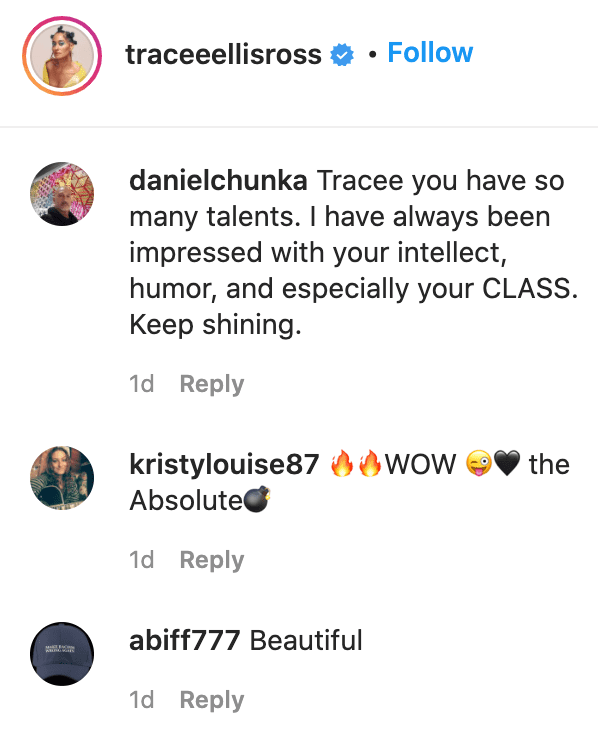 A PERFECT CO-STAR
It is no secret that Ross is a delight, both on-screen and in real life. Recently, her "Black-ish" co-star Anthony Anderson praised the actress for her on-screen performance during an interview with Us Weekly. He said:
"I have a great time with Tracee. [She's the] modern-day Lucille Ball, and I'm her Desi Arnaz."
Now that is a great compliment! Anderson also said Ross is immensely talented before joking he thinks she is better and funnier than she is, but that is not all. The actor feels like she is the smartest person in the room. He added:
"We've known each other for about 15 years now, maybe longer. And it's always been great chemistry between us."
ROSS IS OUTSPOKEN
Ross sure is a force to reckon with. She has used her voice on the set of the popular show to question female stereotypes, like when a woman does all the chores. She always asks if Anderson can do them instead of her.
The actress does not hesitate to speak her mind. She believes that TV shows must portray couples as equals and allow them to do what they feel comfortable doing.