Tia Mowry Slays as She Shows off Her Fit Body in High-Waisted Blue Jeans & Puff Sleeve Blouse
Tia Mowry graced her 8.3 million fans and followers on Instagram with a lovely picture in high-waisted denim blue jeans and a puff-sleeved blouse yesterday. 
42-year-old actress Tia Mowry showed off her fit body in tight dark denim jeans and a light blue and white shirt with puffed princess sleeves on her Instagram account.
Mowry's makeup was also on point displaying her lushly bronzed cheekbones, matte red lipstick and a winged-liner above her perfectly placed eyeshadow. 
Mowry had appropriately chosen gold jewelry such as thin necklace chains, sizeable golden hoop earrings, and bangles on her slender wrists to contrast the blue and white in the rest of her outfit.
The full-length photo shows that she has matched this casual yet chic ensemble with white sneakers. Besides her confident stance, Mowry also seems incredibly happy. She captioned the picture positively, saying:
"Let's tackle this week. (My dad says this every week) With love, grace, focus, and determination."
The "Twitches" star follows a meticulous skincare routine that leaves her complexion dewy, glowy, and healthy-looking. Besides traditional face masks, Mowry also rolls an ice cube over her face daily, known to tighten pores.
Mowry also uses her brand products, specifically Anser's beauty supplement, which she lauds for its array of nourishing ingredients such as papaya, red-orange complex, and coconut powder. 
The 90's television actress revealed that she was made aware of racial stereotypes and unfair standards as a child star.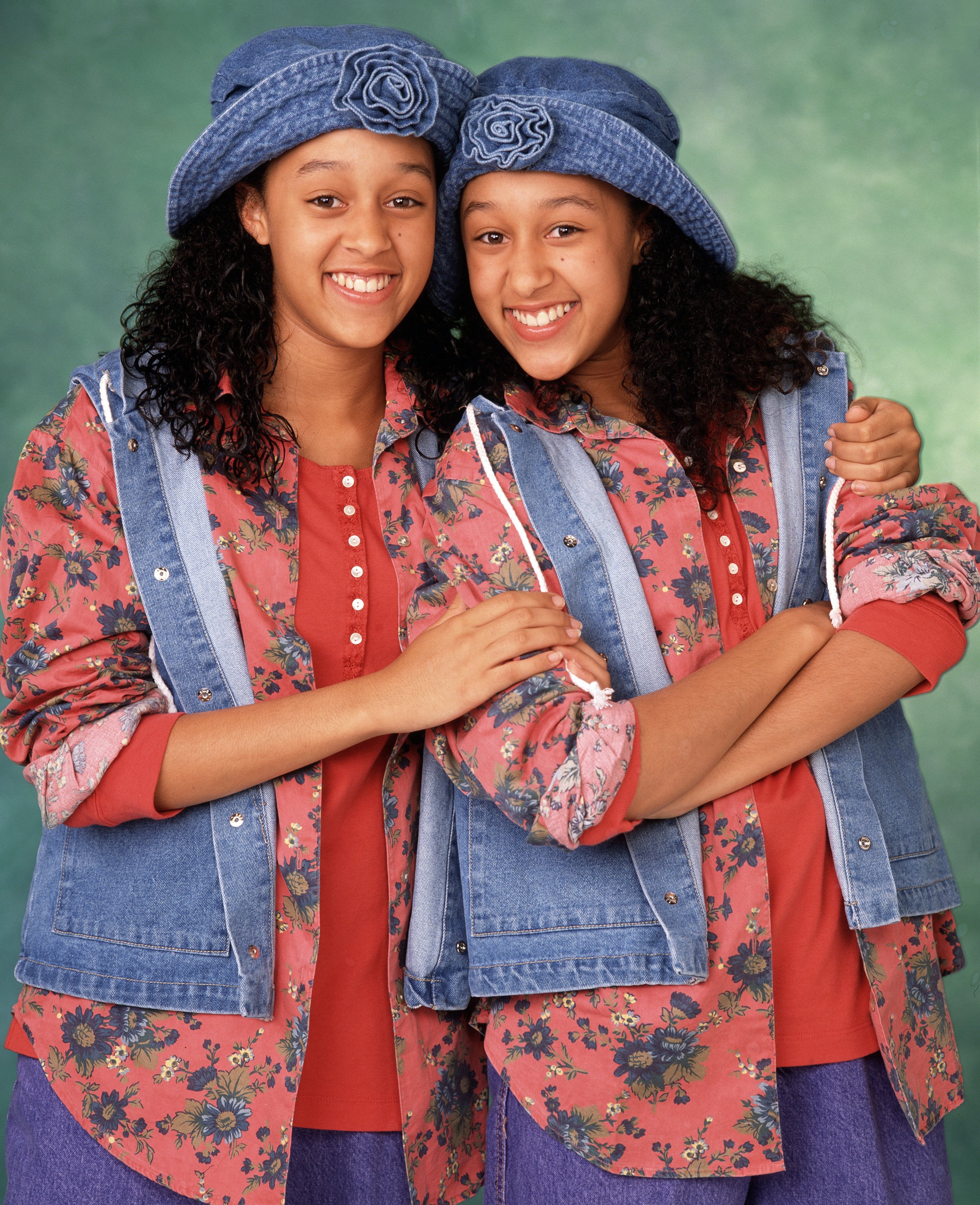 Mowry also provided some well-received advice from moms battling to lose their post-partum weight after losing 68 pounds two years after the birth of her second child, Cairo.
The "Sister, Sister" personality said that the key was to take your time and go at your own pace. Mowry said there is no rush and that the priority should always be about feeling good about yourself. She said:
"To all the women who are feeling pressured after birth. Do YOU! Do what makes YOU proud and do it in YOUR time. Not anyone else's."
The 90's television actress revealed that she was made aware of racial stereotypes and unfair standards as a child star. She said that she noticed that other actors on the shows she was working on had better budgets.
Although "Sister Sister" with her twin Tamera Mowry aired for six seasons, there was a striking difference in payment compared to their counterparts that were not of the same ethnicity as them.
Mowry also shared several instances where she was considered not Black enough for a role and told that she should play someone of Latino descent instead, saying that the casting directors could not understand the difference between different Black cultures. 
The actress was recently asked if she would join "The Real Housewives of Atlanta," but Mowry said while she enjoys the show, it seemed too intense for her.