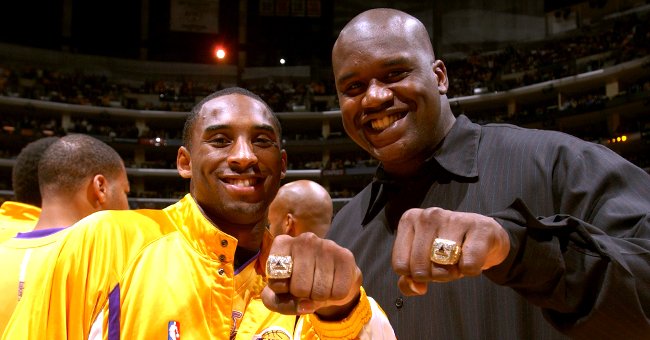 Getty Images
Shaquille O'Neal's Kids & His Ex-wife Honor Kobe Bryant on the First Anniversary of His Death

On the first anniversary of their death, legendary basketball player Shaquille O'Neal's family shared heartfelt tributes to Kobe Bryant and Gianna Bryant.
On January 26, 2020, Shaquille O'Neal received a call which he immediately and angrily identified as a hoax: his Lakers teammate and close friend Kobe Bryant and his 13-year-old daughter Gianna were dead from a helicopter crash.
The disturbed Shaq called Kobe's wife Vanessa only to learn that it was true, and a nightmare had begun for the Bryant family. The O'Neal family, who had long considered the Bryants part of their family were shattered.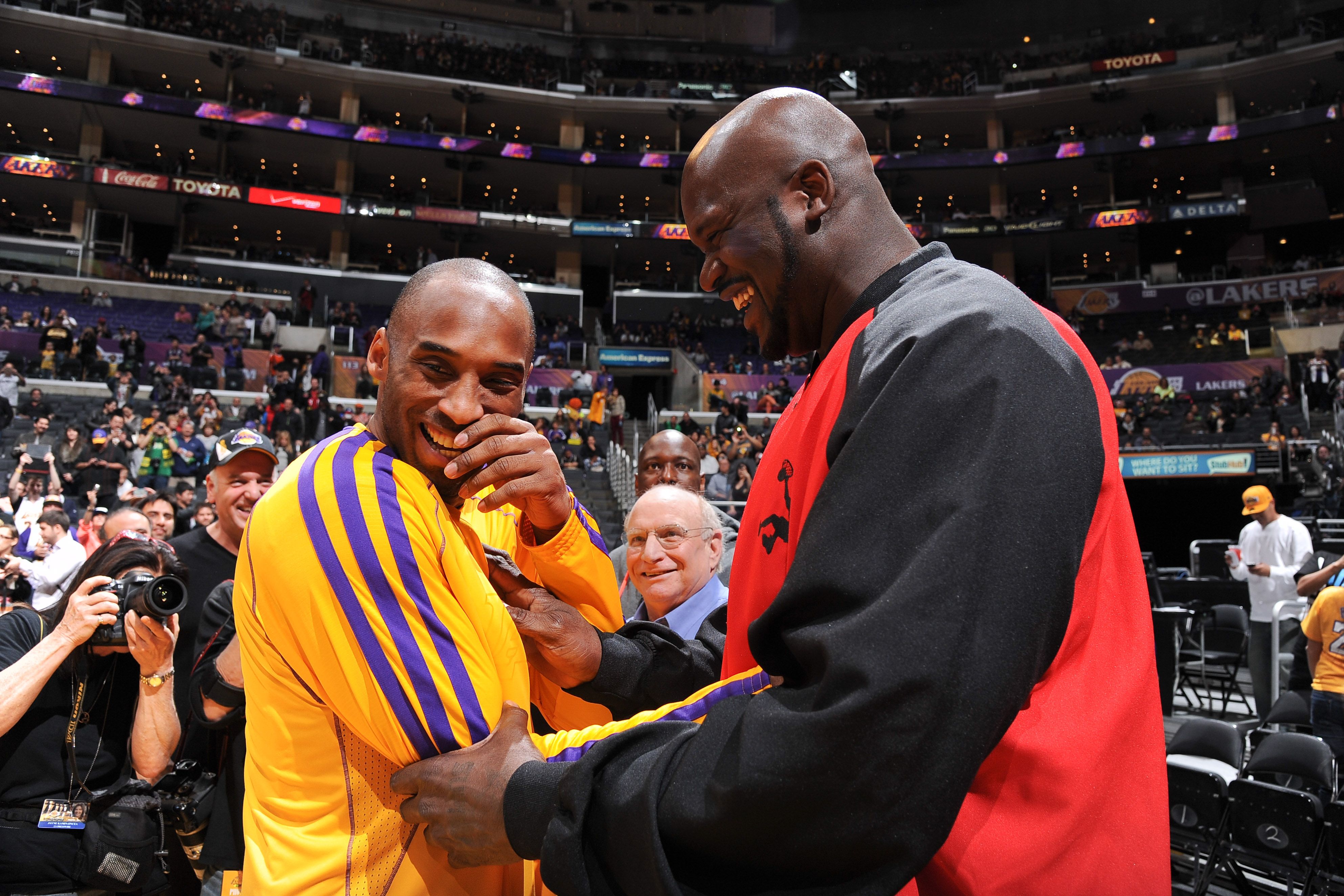 Shaquille O'Neal with former teammate Kobe Bryant #24 of the Los Angeles Lakers at Staples Center in February 2013 in Los Angeles, California | Source: Getty Images
STILL MOURNING
A year after the crash in the hills of Calabasas that claimed the lives of Kobe, Gianna, and seven other victims, the O'Neals are still mourning. Shareef O'Neal was one of the last people to hear from Kobe on that fateful morning.
At 8:19 am Shareef received a text from Kobe: "You good fam?" The young man quickly dashed off a reply, telling Kobe that he was "figuring out his next move." There was no reply. Half an hour later, the helicopter crashed claiming nine lives.
[Shaq] lost his sister Ayesha O'Neal to cancer just months before Kobe's death.
Shareef, 21, posted a video of Kobe playing his beloved basketball on Instagram and featuring a selection of the iconic player's signature balletic dunks. Shareef captioned his post:
"A YEAR AGO TODAY.. we love you.. we miss you ❤️ #everydayiskobeday."
FOREVER HEARTBROKEN
Shaq's ex-wife, Shaunie O'Neal also paid tribute to Kobe and Gianna by sharing a photo of the two taken on the day before their death, radiantly smiling as they watched a basketball game. Shaunie captioned the snap:
"???? Forever in our hearts! ????"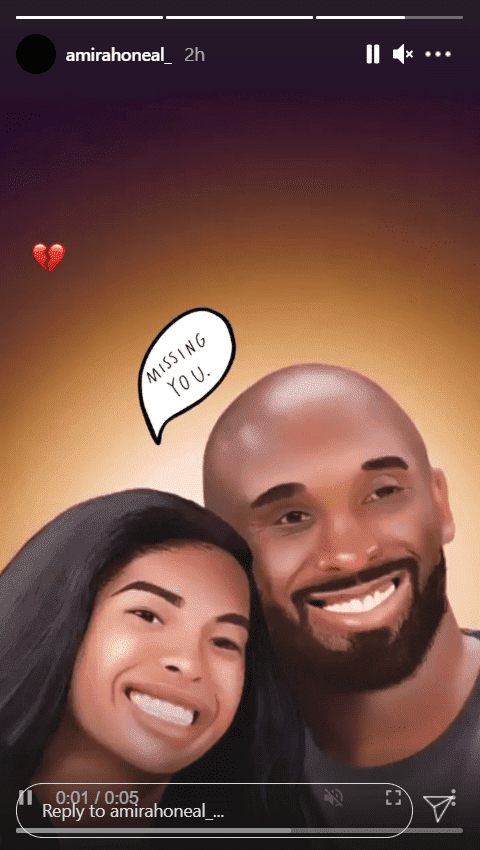 Amirah O'Neal's tribute to Kobe and Gianna Bryant posted on January 26, 2021 | Source: Instagram/ Amirah O'Neal
LOST TWIN
Shaq and Shaunie's youngest daughter Me'arah O'Neal, 14, was born on the same day as Gianna and always referred to her as her "twin," and to Kobe as her uncle. The two girls also shared a passion for basketball.
Me'arah paid tribute to her "twin" by posting a snap of Gianna playing her beloved basketball. Me'arah, who never had the chance to say goodbye to her friend, revealed that her pain at her loss is an open wound.
Shaq's 19-year-old daughter Amirah O'Neal shred a portrait of Kobe and Gianna on her Instagram Stories, simply and touchingly writing "MIssing you" accompanied by a broken heart emoji.
Likewise, Shaq's oldest son Myles O'Neal shared a series of photos of himself with Kobe and his father. He expressed his disbelief at the loss and urged fans to celebrate Kobe's legacy and greatness.
REACHING OUT
As for Shaq himself, who made history with Kobe, winning three championships in a row -- a feat unequaled since then, he revealed that he intended to remember his friend by reaching out to his grieving parents.
Shaq, who lost his sister Ayesha O'Neal to cancer just months before Kobe's death. He revealed that his greatest regret was not spending more time with his friend when he could, and urged fans to be with the ones they love.
Please fill in your e-mail so we can share with you our top stories!