Vanessa & Kobe Bryant's Daughter Capri Is Now 10-Month-Old
Vanessa Bryant shared a picture of her youngest daughter, Capri Bryant, showing off an adorable smile as she celebrated her turning ten-months–old.
Vanessa Bryant recently celebrated a milestone for her youngest daughter, Capri Bryant. The proud month paid tribute to her turning ten-months-old.
She kept her caption simple by writing her full name "Capri Kobe Bryant" and added three heart emojis; she also wrote "#10months."
Capri was pictured sitting in front of a fluffy baby couch, which was detailed with her name on it. She was wearing a white knitted jumpsuit, with a bow placed on the side of her head. 
The image has received almost 2.5 million likes on Instagram. It is reported, many fans gushed over how gorgeous she was and how much Capri looked like her late father, Kobe Bryant. Vanessa has since turned off the comments on the post.
Capri's milestone comes only days after Vanessa celebrated what would have been her 19th wedding anniversary with Kobe. In a heartfelt tribute, she wrote:
"My king, my heart, my best friend...I miss you so much. I wish you were here to hold me in your arms. I love you."
It wouldn't be a wedding anniversary without a special surprise. Vanessa shared a large assortment of red roses and revealed that they were from Kobe.
She thanked her daughter Natalia Bryant and celebrity floral designer Jeff Leatham for the bouquet. She also thanked Kobe's former teammate Pau Gasol and his wife Cat, who sent a pink arrangement of flowers.
On April 13, Vanessa also celebrated Mamba day and spoke candidly about how important it was for Kobe to celebrate family milestones after dedicating so much of his life to his career, she explained:
"To make up for lost time…[Kobe] wanted to be there for every single milestone and special moment in our girl's lives."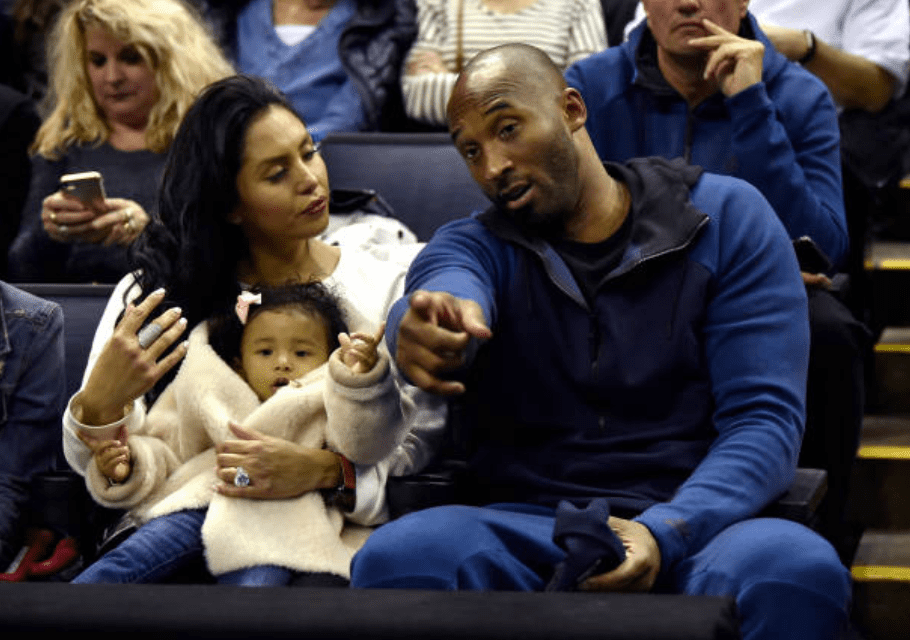 Capri was seven-months old when Kobe and his teenage daughter, 
Gianna Bryant
, perished along with seven passengers in a helicopter crash near Calabasas, California. Vanessa mentioned in her Mamba Day Tribute that she wished they could back to the day of the helicopter crash.
She admitted that she felt life was unfair because of the tragic events that lead to the death of her husband and daughter. Vanessa, along with the other families affected have since filed a wrongful death lawsuit against the helicopter company.