Vanessa Bryant Tears up While Thanking WNBA for Making Daughter Gianna an Honorary Draft Pick
The Women's National Basketball Association has recently honored the life of Kobe and Vanessa Bryant's daughter, Gianna "Gigi" Bryant, by making her an honorary draft pick.
Following the announcement, Vanessa took to her official Instagram account to thank the WNBA for their incredible gesture, claiming that it would have been a dream come true for Gigi.
A VERY EMOTIONAL MOMENT
Wearing an orange sweatshirt, which belonged to her late husband, the 37-year-old stood in front of the camera with tears in her eyes and expressed her gratitude:
"She worked tirelessly every single day. She wanted to be one of the greatest athletes of all time, just like her daddy. So thank you. Thank you for honoring my little girl."
According to Vanessa, Kobe and Gigi loved the WNBA and she went on to congratulate all of this year's draft picks while advising them to work hard, never settle and use that "Mamba Mentality."
But the 13-year-old wasn't the only one who was honored by the basketball association. Alyssa Altobelli and Payton Chester, who perished in the same helicopter crash, were also named honorary draft picks.
The WNBA pays tribute to the lives of Alyssa Altobelli, Gianna Bryant and Payton Chester by selecting them as honorary draftees in the #WNBADraft 2020. pic.twitter.com/AqpZnc4xfo

— WNBA (@WNBA) April 17, 2020
Basketball fans certainly wondered how the WNBA would pay tribute to the young lives lost on January 16, so it was a fitting way to remember the athletes who dreamed of becoming the best of the best.
Kobe filed the necessary paperwork to trademark "Mambacita," the nickname Gigi was known for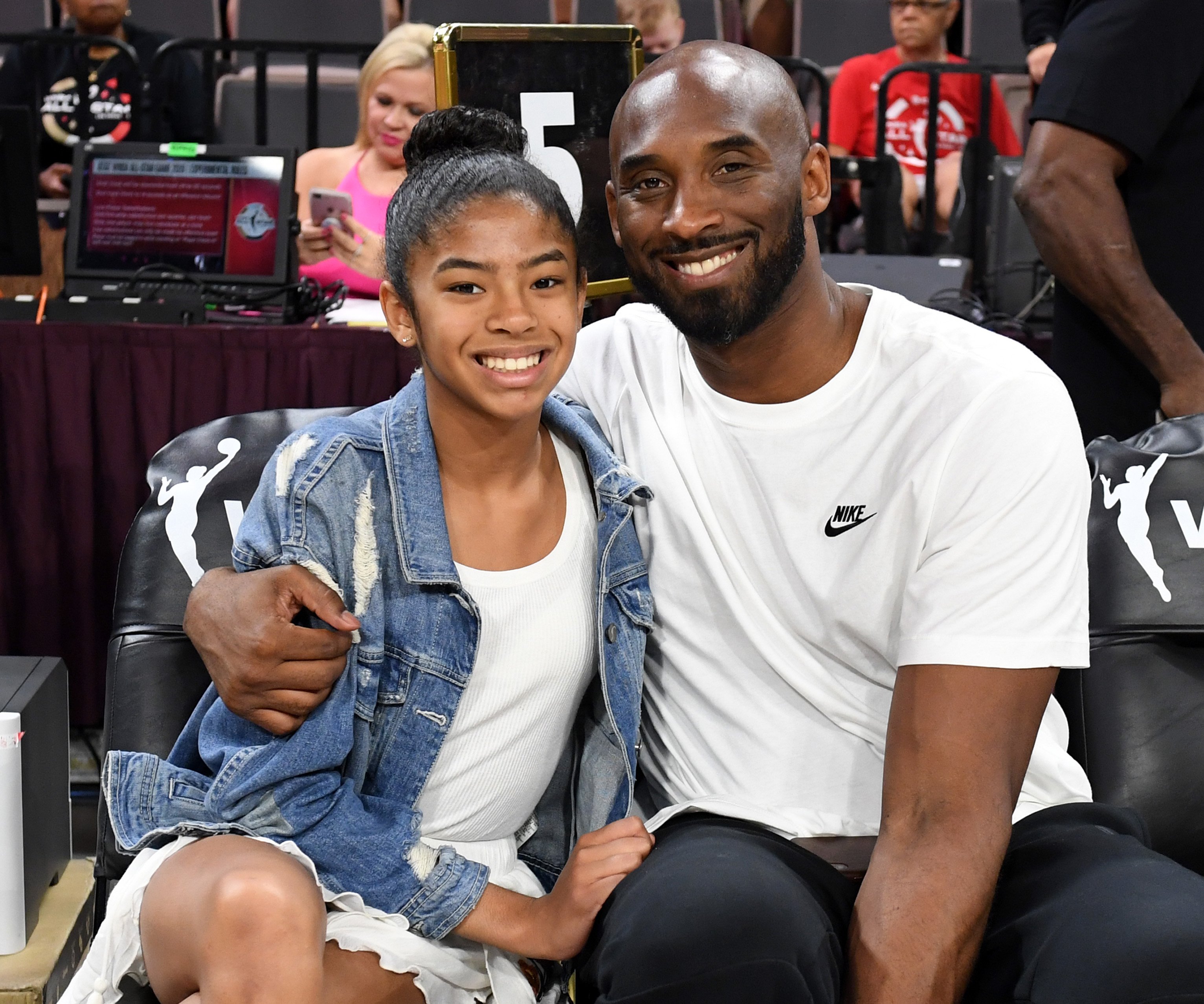 INSPIRED BY KOBE & GIGI
During the evening's proceedings, the WNBA also revealed the Kobe & Gigi Bryant WNBA Advocacy Award, which shall be awarded by Vanessa during the 2021 NBA All-Star.
As explained by Cathy Englebert, the WNBA Commissioner, the award will honor Kobe's "commitment to mentoring the next generation of players, promoting the game and giving back to the community."
The WNBA has officially announced the Kobe and Gigi Bryant WNBA Advocacy Award, which will recognize an individual or group who has made significant contributions to the visibility, perception and advancement of women's and girls' basketball at all levels. pic.twitter.com/UjsmV8l8Bt

— WNBA (@WNBA) April 18, 2020
MAMBACITA WAS THE FUTURE
Kobe had a very special relationship with Gigi and, according to him, she was ready to carry on his basketball legacy considering that she had the same winning spark as him.
In fact, weeks prior to their untimely death, the basketball legend filed the necessary paperwork to trademark "Mambacita," the nickname Gigi was known for.
It was reported that Kobe wished to put the "Mambacita" brand on sportswear such as shirts, shorts, hoodies, hats, sweatshirts and sweatpants.