TMZ: Kobe Bryant Filed Trademark for Gianna's 'Mambacita' Nickname Weeks before Accident
Kobe Bryant had filed to trademark a nickname – Mambacita – for his 13-year-old daughter Gianna. The move was made less than a month before the fatal crash that took their lives, and now the world is left mourning their loss.
Kobe and his daughter, fondly called Gigi, were one of nine people who perished in a helicopter crash on January 26, but only a few days more, and it would have been one month since the NBA legend moved to secure her future career.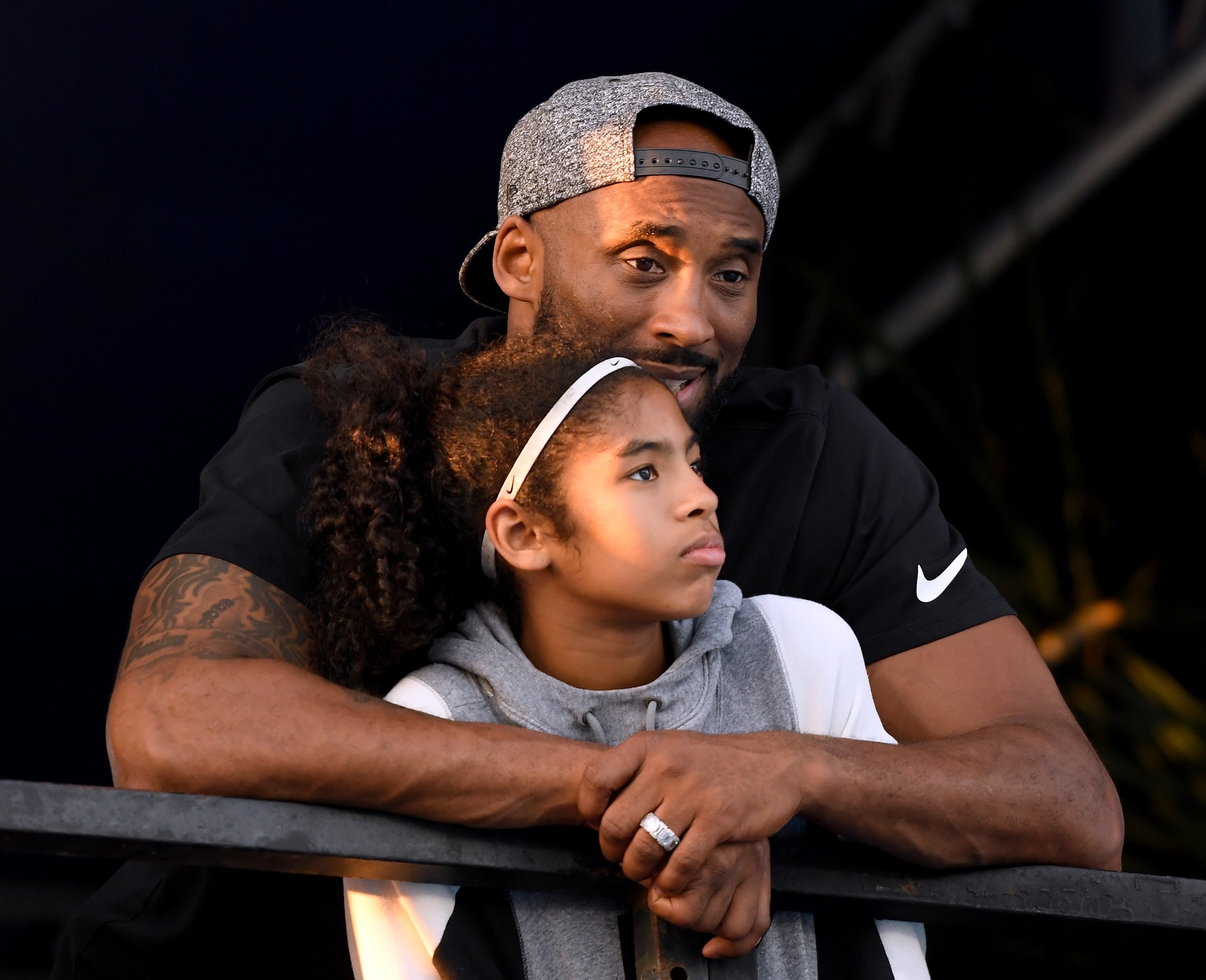 Of Kobe's four daughters, Gigi had been the one who showed the most promise in basketball. According to the Sun, the teenager had ambitions to continue her father's legacy by one day joining the WNBA.
Before retiring from the NBA in 2016, he made sure to remain a hands-on dad to his kids and a devoted husband
The now-late Los Angeles Lakers legend was a very hands-on dad, coaching Gigi and her teammates, and constantly sharing social media updates of their prowess. As TMZ now reveals, he had gone a step further for his daughter.
According to the outlet, Kobe, on December 30, 2019, had filed documents to trademark Gigi's nickname "Mambacita." The name itself is a nod to Kobe's on-court moniker during his lifetime – Black Mamba – and seems to signify Gigi carrying on the torch.
According to the trademark documents obtained by TMZ, Kobe planned to put his daughter's nickname on all kinds of sportswear from sweatpants, to sweatshirts, shorts, hoodies, shirts, hats, and jerseys.
Before their deaths, Kobe had already started referring to Gigi as Mambacita in his gushing social media posts. In one such post from November 2019, he praised the athletic skills of his daughter and her teammate, Alyssa Altobelli.
Sadly, Alyssa was one of those who died with Kobe and Gigi when his private helicopter crashed around 10 am Sunday in Calabasas, California. The group was headed to a basketball game in nearby Thousand Oaks, CNN reported.
Alyssa's father, Orange Coast College baseball coach John Altobelli, and her mother, Keri, were in the unfortunate crash alongside their daughter. The Altobellis are survived by a son and daughter.  
A girls' basketball coach at a K-8 private school in Orange County, Christina Mauser, mother-daughter duo Sarah Chester and Payton, and the pilot Ara Zobayan were the other passengers on the aircraft.
The passengers killed in the plane crash with Kobe Bryant and his daughter have been identified.https://t.co/LVr1RSUtgr

— WBBJ7News (@WBBJ7News) January 27, 2020
Kobe himself was a thorough family man. Before retiring from the NBA in 2016, he made sure to remain a hands-on dad to his kids and a devoted husband to his wife of 18 years, Vanessa Bryant.
Even after life in the NBA, Kobe continued to put family first, as can be seen from the precious moments that often make it to social media. Less than two weeks before his untimely death, he gushed over their firstborn, Natalia, on her 17th birthday.
In June 2019, Kobe and Vanessa also welcomed their fourth child, his namesake Capri Kobe Bryant. The doting father didn't waste time announcing his daughter's arrival at the time.
Now, with Kobe and Gigi gone, Vanessa has the painful task of moving on with the former couple's three daughters, Natalia, three-year-old Bianka, and baby Capri. Our thoughts and prayers remain with the Bryants and every other family affected by this tragedy.