Jane Fonda Set to Receive Cecil B DeMille Award at the 2021 Golden Globes
Jane Fonda is set to receive the Cecil B. De Millie award at the 2021 Golden Globes, as its Twitter page shared on Tuesday. 
The Golden Globes Twitter page shared that Jane Fonda is set to receive the Cecil B. De Millie award at the 2021 Gloden Globes. 
Ali Sar, the Hollywood Foreign Press Association President, released a statement that detailed the reasons for Fonda receiving the prestigious award.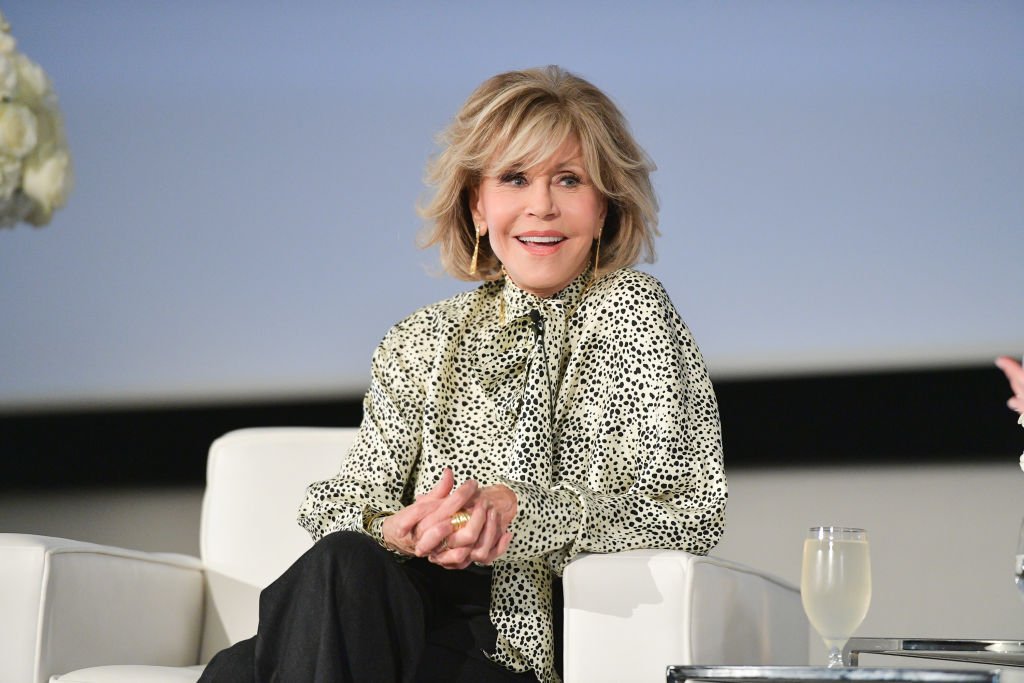 He shared that in Fonda's 50-year career, she has always anchored her work in activism and used her platform to address the most relevant issue at the time. 
Although her professional life has had its own ups and downs, her commitment to change had never wavered. Sar continued in his statement and said:
"While her professional life has taken many turns, her unwavering commitment to evoking change has remained." 
The HFPA is proud to announce actress, producer, and activist @Janefonda as the recipient of this year's Cecil B. deMille Award! Tune in to @nbc on 2/28 at 8PM ET/5PM PT when she accepts her award at this year's #GoldenGlobes!

📸 by John Russo pic.twitter.com/o4ZfDuV6Jp

— Golden Globe Awards (@goldenglobes) January 26, 2021
She will join past honorees such as Oprah Winfrey, Sean Connery, Meryl Streep, Steven Spielberg, and Tom Hanks, who was honored with the award last year. 
Fonda has an impressive list of accolades to her name already. The actress is a 7 time Golden Globe award winner. She won Best Actress at the Oscars twice, for her roles in "Klute" and "Coming Home."
Her movie credentials are extremely impressive, boasting over 50 movies.
Besides a talented actress, Fonda takes being an activist seriously, addressing many issues throughout her career, including the Vietnam War and climate change. 
She was arrested a few times in the past year for protesting in Fire Drill Fridays, which addresses and brings awareness to the seriousness of climate change. She discussed her activism with Trevor Noah: 
"We have to listen to people, find out what they care about, and then pitch what we want to say to them according to what they care about."
Her Instagram is filled with videos from the Fire Drill Fridays talks, which focus on climate change. She always highlights different people within the movement. 
The actress is also an author. Her book is called "What Can I Do?: My Path from Climate Despair to Action," and it is about Fonda's own journey with climate change activism and what others can do to help. 
Her movie credentials are extremely impressive, boasting over 50 movies, including "9 to 5," "Barbarella," and "Book Club." In recent years she had starred in "Grace and Frankie" on Netflix. 
From her movie career to her activism and standing up for what she believes, Fonda is an inspirational woman. Her history definitely shows why she will be honored with the Cecil B. Millie award this year.