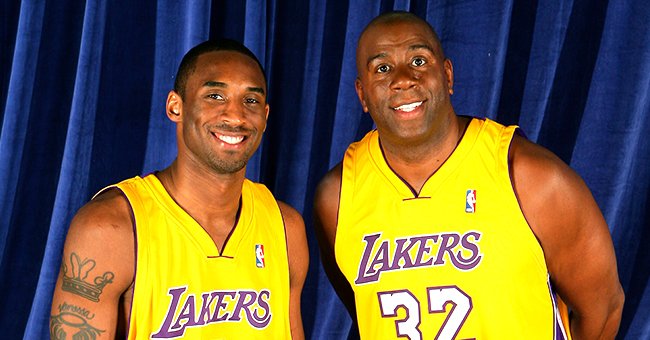 Getty Images
Magic Johnson Pays Tribute to Kobe Bryant & Other Victims on 1st Anniversary of Their Passing

Basketball legend Magic Johnson paid reverence to his fellow basketball pro Kobe Bryant, as his family, friends, and fans worldwide remember him on the first anniversary of his passing.
Magic Johnson's tribute to the late Kobe Bryant on the first anniversary of his death came in several touching posts and reflections on social media where he poured out his heart.
On Instagram and Twitter, Johnson, a five-time NBA champion, opened up on precious moments with the deceased athlete, as well as his memories in his life and times.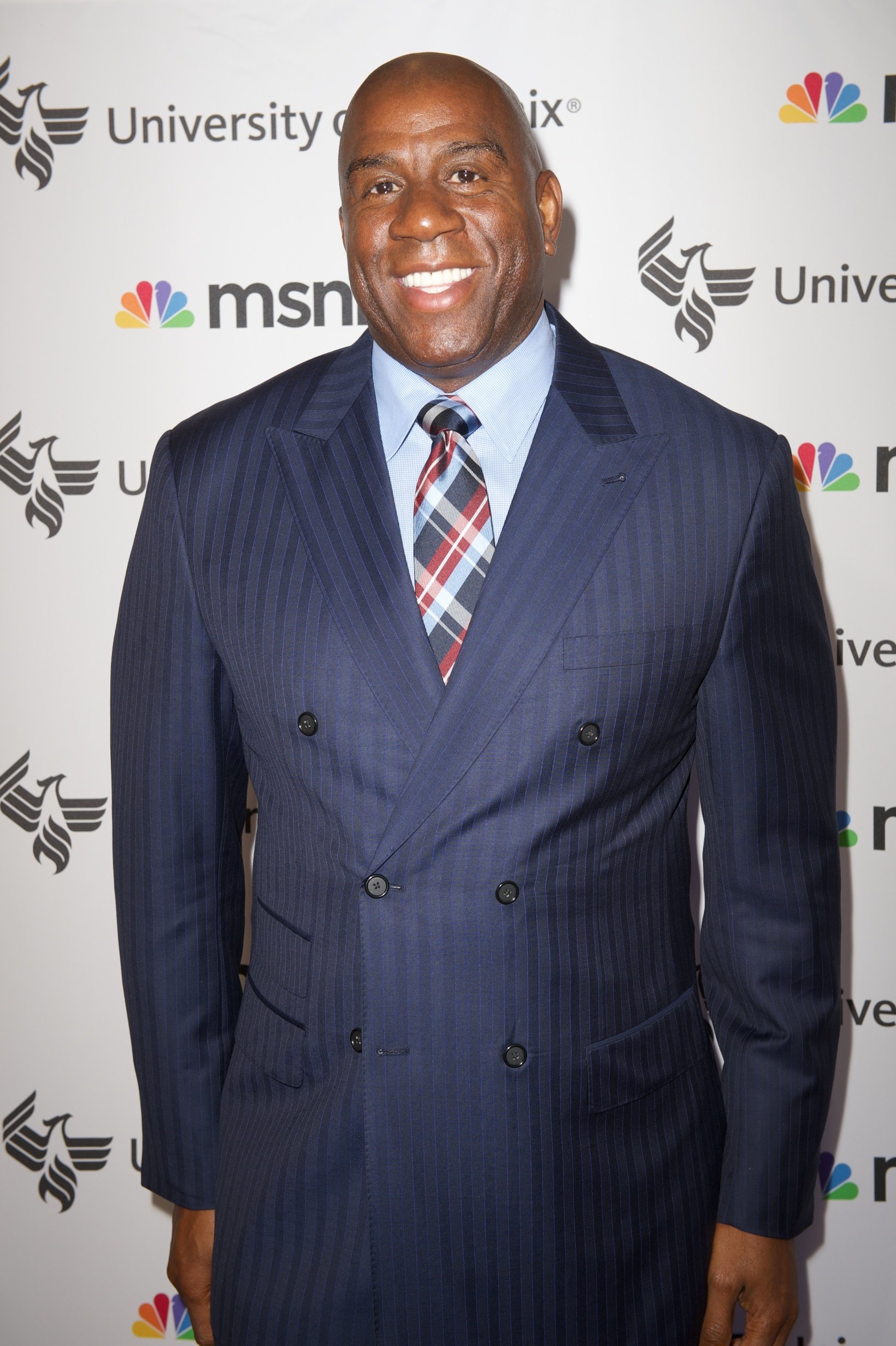 NBA star Magic Johnson attending "Advancing The Dream" Live at The Apollo Theater on September 2013. | Photo: Getty Images
One of his posts on Instagram included heart-stopping photos of Kobe and his late daughter Gianna, showing them warming up to each other.
Johnson solemnly wrote, assessing the father-daughter duo and the seven others who lost their lives in the untimely helicopter mishap in Calabasas, California, on January 26, 2020. His caption started with an address to Kobe's widow:
"This morning, I prayed for Vanessa Bryant and the girls."
The NBA Hall of Famer went on penning the other athletes and their parents who died in the unfortunate crash, Sarah Chester, Payton Chester, Christian Mauser, and the pilot Ara Zobayan.
In another post, Johnson shared images of himself and Kobe during some of their moments together. The star noted in his caption that he was grateful to God for allowing him to know Kobe as a great player, father, philanthropist, and teacher, among many other feats.
Kobe would have been inducted into the NBA Hall of Fame last year.
More posts turned up on Johnson's Twitter account where he mentioned that the Lakers would forever revere the memories of one of their greatest players.
Following the harrowing moments the world learned of Kobe's helicopter crash, Johnson took it upon himself to mention the unforgettable player during his zoom conferences and even business-related meetings.
Johnson, 61, shared that Kobe would always be present among the Lakers and worldwide, not only for his expertise but for how he lived his life as an inspiration to many.
The sports icon lightly recalled that Kobe would have been inducted into the NBA Hall of Fame last year, but was canceled due to the novel coronavirus pandemic. He shared that Kobe would have wanted to give the greatest speech of all time.
Besides loving the competitive spirit of Kobe, Johnson also loved how the sports pro sought to be better, even seeking advice from fellow stars. He shared that after getting the advice, Kobe knew how to put it into good use.
Please fill in your e-mail so we can share with you our top stories!