Snoopy, Charlie Brown and the 'Peanuts' Gang Make Their Return in New Series 'The Snoopy Show'
Apple TV released the official trailer of "The Snoopy Show," giving fans a glimpse at the "Peanuts" gang and some of the activities they will be part of in the new series.
On January 25, the official YouTube channel of Apple TV released the one-minute trailer of "The Snoopy Show," expected to be available on the streaming service on February 5.
One of the most exciting scenes in the video shows Snoopy and his owner, Charlie Brown, meeting for the first time, giving people that much-anticipated backstory about their relationship.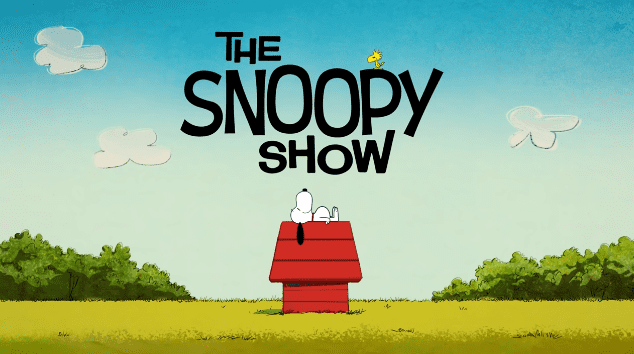 Apart from Charlie, other members of the "Peanuts" gang are set to appear, including Lucy Linus, Franklin, Schroeder, Peppermint Patty, and Snoopy's bird friend, Woodstock.
The TV series will have six episodes. Each of them will be divided into three seven-minute segments with independent stories based on the classic cartoon, and will feature some of the most famous characters.
As shown in the trailer, Snoopy, Charlie, and Woodstock will have fun in different seasons and will do everything from climbing mountains and exploring the sea to playing football and baking a cake.
In a statement released by Apple TV+, they described "The Snoopy Show" as an animated comedy series for kids and families that will include all of Snoopy's beloved personas.
[Charles] Schultz drew each of the 17,897 "Peanuts" comic strips.
They added that while Charlie's beagle might look like just a "happy-dancin', bone-lovin', doghouse-sittin' pup," he's much more than that, and the different adventures he will face will make that even more apparent.
"The Snoopy Show," released months after "Snoopy in Space" and "Peanuts in Space: Secrets of Apollo 10," was announced on October 2, 2020, 70 years after "Peanuts," the comic strip, debuted.
Since Charlie Brown, Snoopy, and the rest of the "Peanuts" have been around since 1950, it is fair to say that they became an indelible part of American culture and history.
Their universe, created by Charles Schultz, was so popular that it was running in 2,600 newspapers in 75 countries by 1999. Apart from that, the characters are an essential part of the Macy's Thanksgiving Day Parade.
Sadly, Schultz, who modeled Charlie Brown after himself, died of colon cancer on February 12, 2000, only one day before the last original comic strip ran. He was 70 years old.
It is important to point out that Schultz drew each of the 17,897 "Peanuts" comic strips that ran between 1950 and 2000. He would be very proud of his creation.