Watch This Sweet Moment Kate Middleton Shared during Her Conversation with Holocaust Survivors
Duchess of Cambridge Kate Middleton marked the Holocaust Memorial Day with a heartwarming video of her reunion with two holocaust survivors.
The world is remembering one of the most horrific events in its history, the Holocaust, which saw millions of jews lose their lives most horrifyingly.
To mark the memorial, the Duchess of Cambridge shared an adorable video on Instagram of her reunion with two holocaust survivors who she first met in 2017.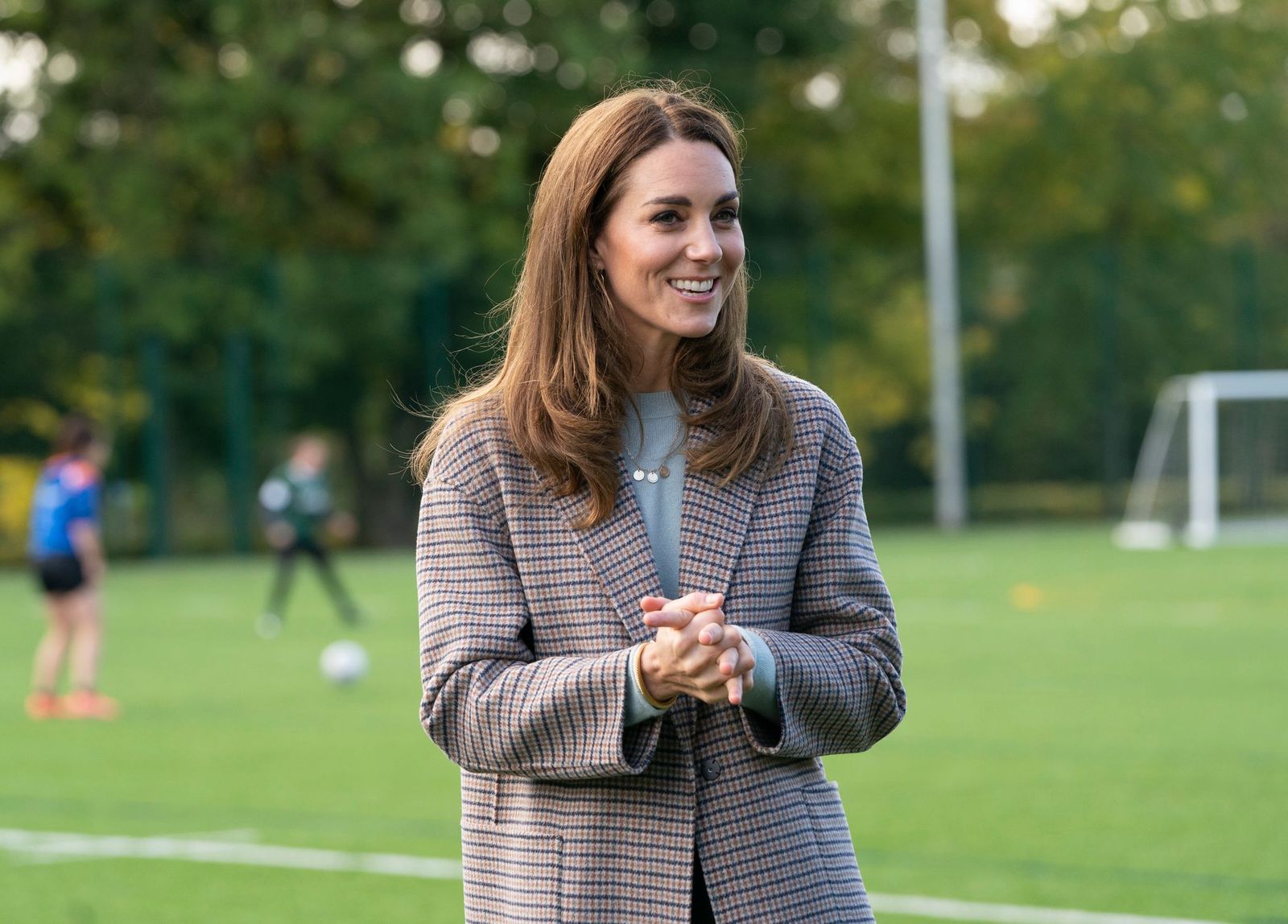 The short clip showed fans a glimpse of the conversation between the 39-year-old Duchess and holocaust survivors Zigi Shipper and Manfred Goldberg.
The Duchess and her husband Prince William first met the two survivors in a 2017 visit to a concentration camp in Poland. In the recorded video call, the two men revealed that they had known each other since 1944.
The men met at the Stutthof concentration camp, one of the last camps to be liberated. The Duchess told the men that their courage in educating the world and a new generation about the horrors they faced in the Holocaust showed their bravery.
Although the world cannot change the horrific events of the Holocaust, it can learn from it.
The mother of three told the two men that their stories have stuck with her since she heard them, and she is grateful to have them educate the world with their experience.
Shipper and Goldberg opened up on their horrifying experience and the impact it has had on their lives to date. The duo revealed that many survivors still suffer from nightmares from the terror experience.
Goldberg revealed to Middleton that they enjoyed meeting her and looked forward to it. Shipper and Goldberg continue to educate younger people through the Holocaust Educational Trust's Outreach Programme.
The Duchess said that it is the responsibility of a generation to ensure that the stories that have shaped the world live and that the sad events of history do not repeat themselves.
A year ago, the Duchess marked the memorial event by sharing the incredible stories of survivors and their families through her photography.  
The 39-year-old mother of three invited two Holocaust survivors, Steven Frank and Yvonne Bernstein, to Kensington Palace and photographed them alongside their grandchildren.
The Duchess revealed that she wanted to make the portraits very personal and celebrate the survivors for turning their lives around since moving into Britain.
Middleton also revealed that despite the horrible things Frank and Bernstein experienced, the duo has a very positive outlook on life.
Although the world cannot change the horrific events of the Holocaust, it can learn from it and embrace the value of all culture, and foster global unity.