Brendan McLoughlin Gushes over Miranda Lambert as They Celebrate Their 2nd Wedding Anniversary
Brendon McLoughlin showed how head over heels he is over his wife on Instagram as they celebrate their wedding anniversary. McLoughlin could not be more in love with his beautiful wife, Miranda Lambert.
Brendan McLoughlin gushed over Miranda Lambert as they celebrate their 2nd wedding anniversary. McLoughlin wished his spouse a happy anniversary on social media and posted a snapshot of her in the kitchen.
"Happy anniversary to this amazing woman, @mirandalambert," he captioned the post adding a fire emoji in the process. The newlyweds are still in the honeymoon phase and seem to make the most of their new lives together.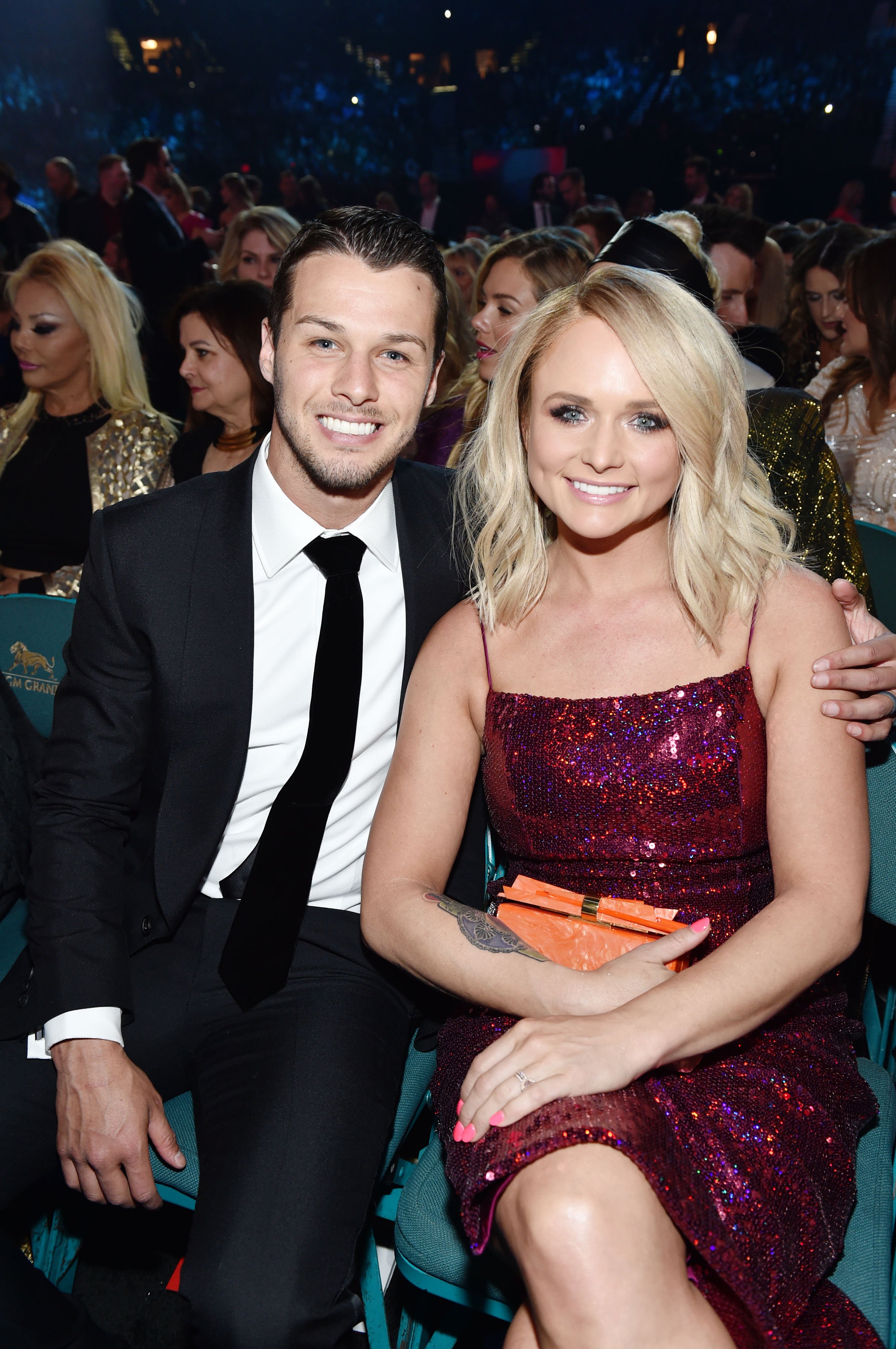 The snap shows Lambert wearing a white apron that goes all the way down to under her knees written, "Grab your balls, it's canning season." With her visible tattoos on both arms, she sported a grey top with black leggings and slippers.
The country singer had her hair tied up in a bun. Showing a slightly smiley face, she had on a pink watch on her left arm and wore a cute necklace.
Behind her is a beautiful kitchen with wooden floors, and because it looks like she was about to cook up a storm, she already had the ingredients assembled on the counter.
Lambert also took to Instagram to gush over her two-year-old union with her NYPD police officer husband McLoughlin. Sounding joyful, she wrote, "2 years hitched!! @brendanmcloughlin #anniversary."
The 37-year-old posted a lovely photo of her and her husband at a horse ranch. The picture shows the songwriter and 28-year-old McLoughlin leaning into one another.
Next to the married couple stood a black and white horse in a beautiful outdoor setting with grass and trees serving as a backdrop. Lambert wore her blonde locks down, draped in a white cover-up, and McLoughlin donned a black tuxedo with a white shirt.
The lovebirds tied the knot in Tennessee in January 2019 in a private ceremony. The pair had only dated for less than three months before getting married.
The Grammy winner stunned her fans and broke the news of her nuptials on social media one month later. Being a romantic, Lambert shared the news on Valentine's day and announced that she had met the love of her life and got hitched.
Everyone else was shocked to hear about the secret wedding, including her ex-husband of four years, Blake Shelton. Asked why she kept it a secret, she told People:
"I was married before, and it was a huge wedding, and everything was very public. So was my divorce."
Getting candid about her marriage to McLoughlin, Lambert shared that she has been through enough in her life "to know what I don't want, so when I know what I do want, I snatch it right up," she said.
In an interview with the outlet in 2019, Lambert revealed that it was love at first sight. "I have eight dogs and had love at first sight with them too. Must be easier than I thought," she added.
The songstress reportedly met McLoughlin when she was doing "Good Morning America" with her band, "The Pistol Annies." Being a law enforcement officer, Lambert reportedly shared that he was doing security for the show at the time.  
McLoughlin is also a father of one to a 2-year-old son who he shares with his ex Kaihla Rettinger, reportedly. Lambert is said to be fond of the tot, too.
Although she does not have kids of her own, she is embracing being a stepmom. Lambert's spouse has something in common with her parents, being a cop, his in-laws also serve in the police force.
Lambert's father was reportedly a homicide and narcotics cop in Dallas, and he owned a detective agency with her mother. Like his gorgeous wife, McLoughlin is also an animal lover.