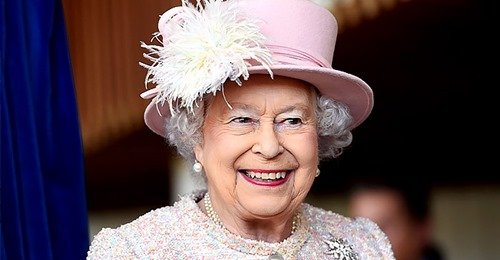 Getty Images
Queen Elizabeth Leads a Different Life behind Palace Walls — See Details
A royal biographer said Queen Elizabeth is more lively in private than how she appears to the public. See more details about Her Majesty's lifestyle behind the palace.
In a new interview with PEOPLE, royal biographer Sally Bedell Smith said Queen Elizabeth appears more lively "in private than what the public sees." The renowned author added:
"You can hear her laugh throughout that big house. She has a big laugh!"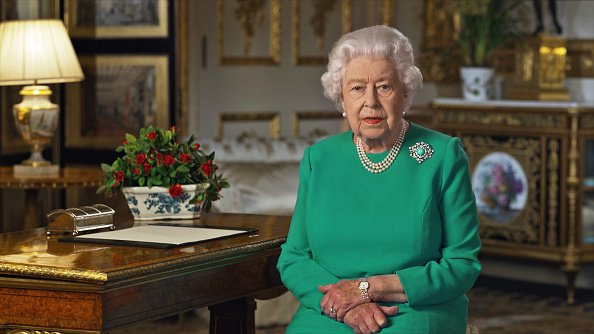 Queen Elizabeth II at Windsor Castle on April 5, 2020 in Windsor, England. | Photo: Getty Images
'MISS PIGGY FACE'
The 94-year-old monarch is also capable of laughing at herself. Bedell Smith recalled the Queen once called herself "Miss Piggy Face" when she saw herself on television.
The Queen is often considered serious in her portraits, but she has a playful side too. In 2012, when she broke from the norm, she told photographer Barry Jeffrey to keep the camera rolling.
RESEMBLING MODELS
According to her dressmaker Angela Kelly, Queen Elizabeth struck a series of poses, placing her hands into her pockets and putting them onto her hips, similar to the stances of models.
Meanwhile, during her spare time, the Queen prefers to relax by spending time with her pets and her stable of Fell ponies, an English breed, said her close friend Monty Roberts.
Generally, the Queen travels either by train or by air, depending on how far it is.
STILL TRAVELS OCCASIONALLY
Queen Elizabeth has explored and visited every part of the United Kingdom, and she still travels for a few days here and there, normally with her husband, Prince Philip.
The royal couple's programs usually involve a "walkabout," where the Queen visits a street and talks to people as she goes. This helps the Queen gain a more comprehensive understanding of the world.
Generally, the Queen travels either by train or by air, depending on how far it is. If she wants to fly for two consecutive days, she can take the royal train staying at a carefully protected siding overnight.
In 2012, Queen Elizabeth's long reign was memorialized in a comprehensive book that included images of the monarch taken by bystanders and prominent photographers.
Whether she is conveyed to the waiting plane with her husband or captured in a glamorous official pose, this collection of rare pictures offers everyone a rare glimpse of the Queen.
Meanwhile, it has been reported that Queen Elizabeth didn't like the way Prince Philip was depicted in "The Crown" as being unsupportive towards Prince Charles in season 2 of the series.
Please fill in your e-mail so we can share with you our top stories!