'The Simpsons' Fans Are Convinced the Show Predicted Kamala Harris' Purple Inauguration Outfit
For over two decades, the animated sitcom known as "The Simpsons" has grown in popularity due to its shocking predictions that came true, and the latest addition undeniably spooks fans.
When it comes to animated sitcoms, the first thing that comes to most people's minds is "The Simpsons." This show has taken over the world with its unique way of predicting events that eventually happen in real life.
Fans took to social media to share their thoughts on the show's latest correct prediction. Vice president Kamala Harris' purple inauguration outfit bore a striking resemblance to Lisa Simpson's outfit from an episode of the show.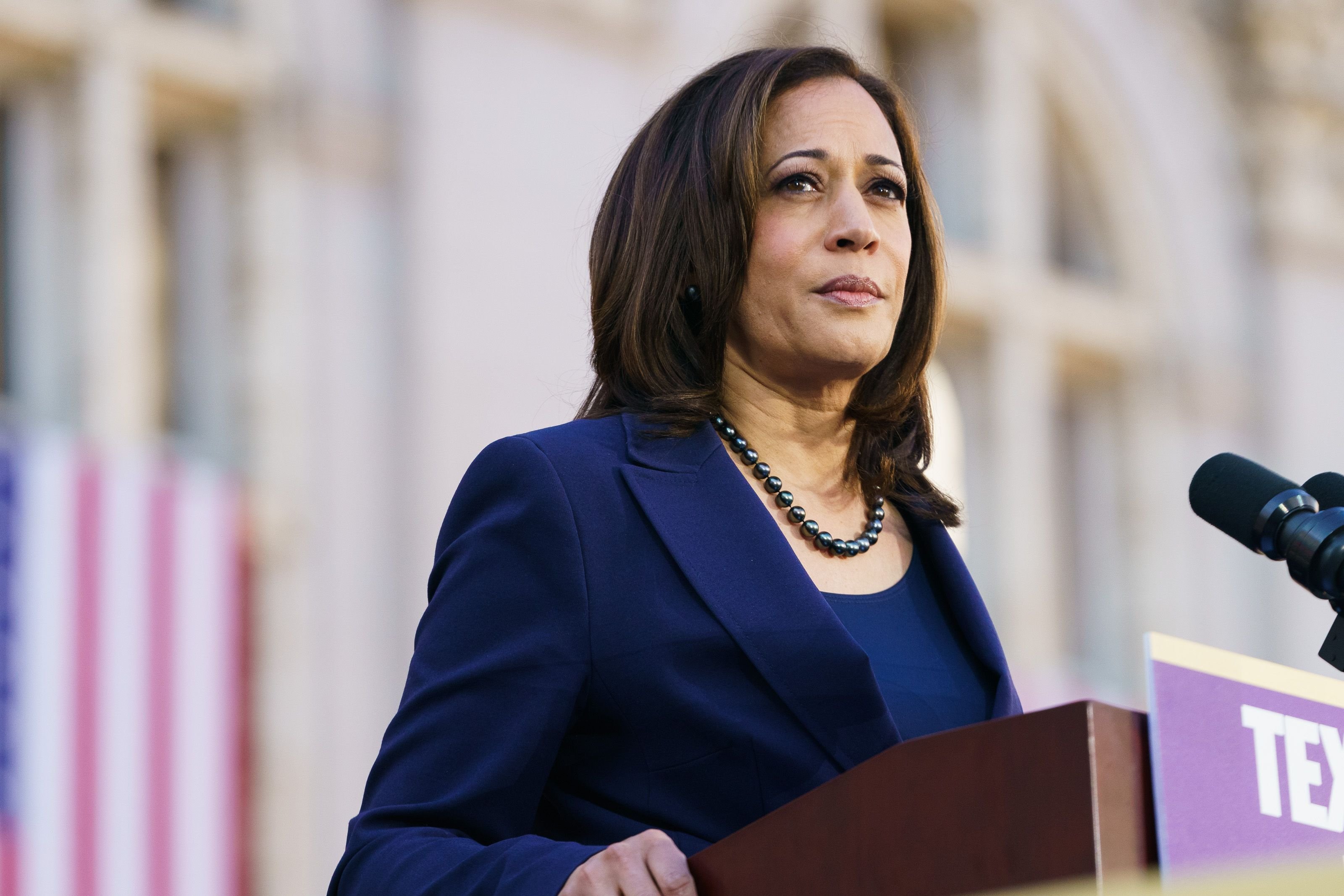 The similarities extended to their jewelry, which was a pearl necklace with matching earrings. The show's episode "Bart To The Future" also occurred after Donald Trump left the White House and Lisa was elected as President.
Naturally, fans were shocked by the resemblance, and the majority pointed out that "The Simpsons" episode predicted the Vice President's outfit. In contrast, others assumed it meant she could be the next President after Joe Biden.
This wasn't the first time the popular sitcom shocked fans with its predictions, as it has done so multiple times since its debut. Many believed the iconic show foretold major events such as the Ebola outbreak in 2014.
The classic show has addressed numerous political issues including the election battle between Trump and Biden.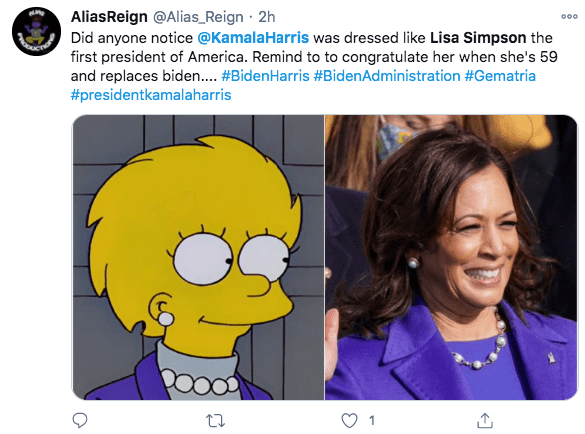 The show also predicted Trump's presidency, which according to its creator Matt Groening was an idea they had in 2000. However, the creators chose the name 'Trump' as a joke, and Groening described the coincidence as "beyond satire."
There were more intriguing real-life events that coincided with various episodes, including the coronavirus pandemic. "The Marge In Chains" episode captured the fictional Springfield town under attack from a mysterious disease called the 'Osaka Flu.'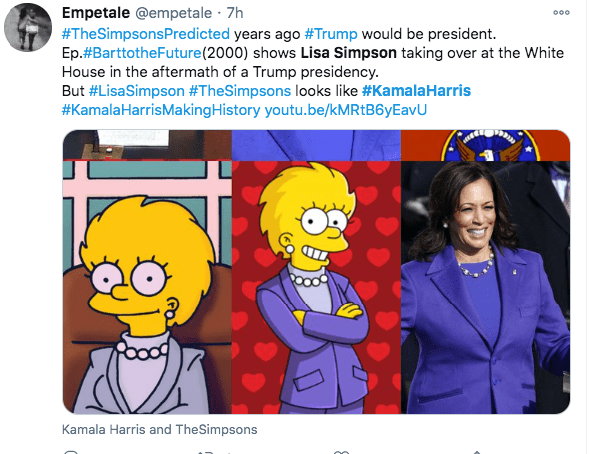 The show also predicted pop star Lady Gaga's performance at the Superbowl. In the 2002 episode "Lisa Goes Gaga," the show's fictional songstress wore a similar outfit and did an impressive air stunt similar to Lady Gaga's 2017 performance. 
Over the years, the classic show has addressed numerous political issues, including the election battle between Trump and Biden. Fans got input on the election with the Halloween-themed episode, "Treehouse Of Horror XXXI."
The show's star Homer Simpson decided to vote after his wife Marge threatened him, while his daughter Lisa encouraged him to choose Biden by making Homer recall the events that happened under Trump's rule.