Ciara and Her Daughter Sienna Look like Twins in a Video Sporting Matching Pink Hairstyles
Ciara and her daughter Sienna Princess Wilson look like doppelgangers with identical pink hairstyles in a video shared on the RnB singer's Instagram account yesterday.
Ciara shared a whimsical video singing along to Saweetie and Doja Cat's song "Best Friend" with her daughter Sienna Wilson in matching bubblegum pink wigs on her Instagram.
Sienna is preening in the clip, combing her artificial and yet luscious blushing tresses while the 35-year-old musician mouths the words to the song. Both ladies are vibing hard to the music in the video.
Ciara and her little mini-me are decked out in two gorgeous pink hairpieces, unintentionally referencing Doja Cat's classic and well-known look on the cover of her album "Hot Pink."
Ciara and her daughter's resemblance is apparent in the shape of their lips and heart-shaped faces, their dark eyes, and their mirrored expressions in the video.
Both mother and daughter make hand signs while half-dancing and modeling. Ciara flips her hair while Sienna continues to comb hers. Ciara aptly captioned the video:
"That's my best friend."
Ciara frequently shows off her mature 3-year-old daughter on her social media. In another recent video, she and Sienna dance to Megan Thee Stallion's famous song "Body," complete with the artist's original choreography.
Sienna attempts the viral challenge with her mom, and they both show off their flexibility and thigh power as they keep up in time with the music and the moves, no easy feat indeed!
Ciara and her husband, Russell Wilson, have been donating millions of food packages during the pandemic.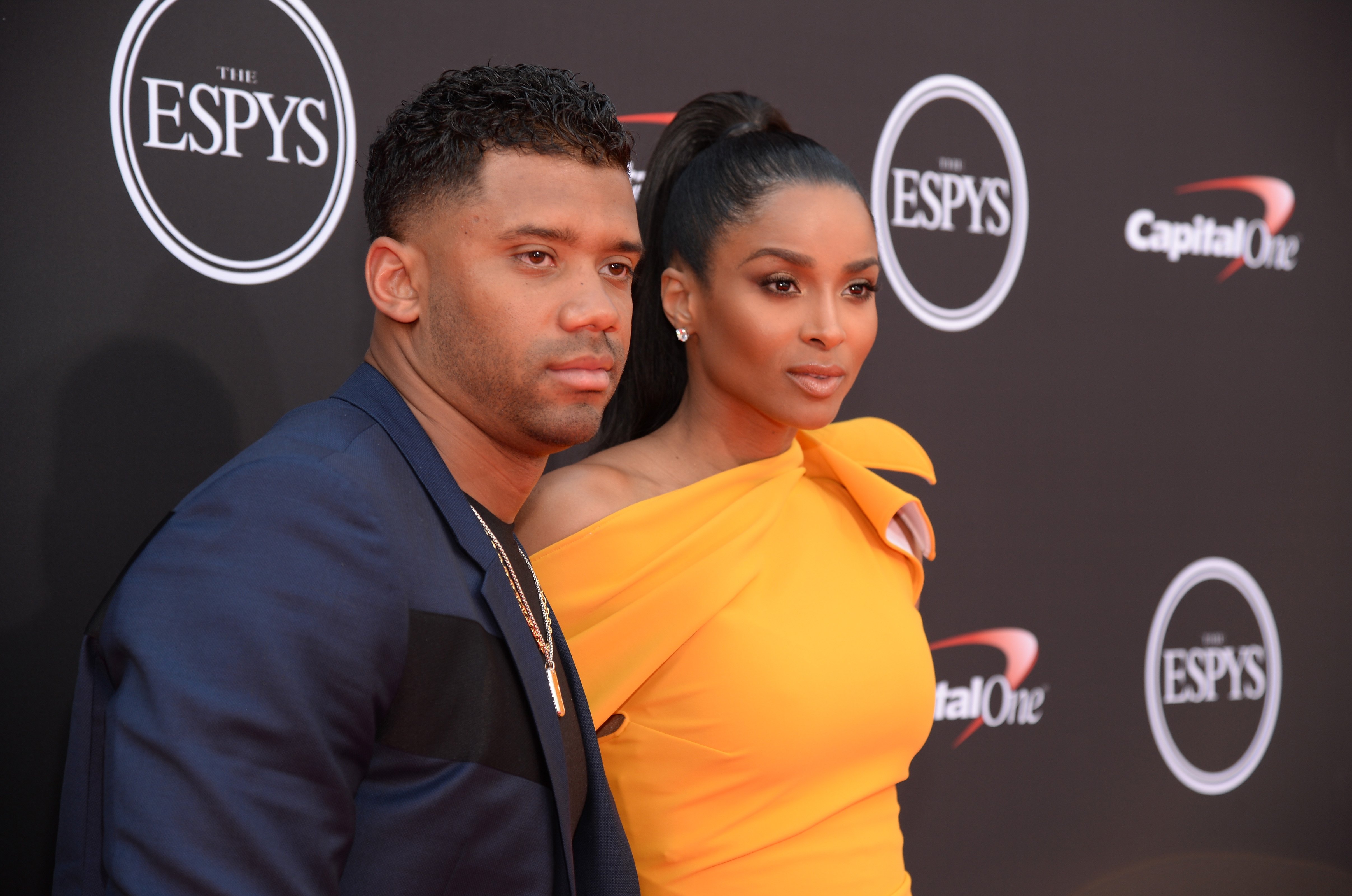 Ciara has three children, Sienna and Win Wilson, and Future Zahir Wilburn. A few months ago, she displayed what an active mother she is when she shared that she had taught her daughter to swim.
In an adorable video on Instagram of Sienna and Future paddling to their mother in a gorgeous pool on a sunny day, Ciara privileged fans and followers with the news that she had coached her daughter, saying:
"I taught my baby girl to swim and I'm sooo proud! She is too! Now both my babies can swim to me!"
Ciara and her husband, Seattle Seahawks quarterback Russell Wilson have been donating millions of food packages during the pandemic as a way to make a difference.
Last year, they provided 1 million meals to Food Lifeline in Seattle and promised to provide 10 million meals to the "Meals Up" initiative partnered with Wheels Up to Feeding America.
Wilson is also a present dad, as shown in a touching video where he does his daughter's hair with care and patience, even though Sienna moves around a lot.
After the birth of Win last year in August 2020, Ciara vowed to lose 48 pounds post-partum and is well on her way to meeting her goals. By October, she was already down by 13 pounds.