Tornado Touches down in Florida Damaging Tallahassee Airport and Cuts off Electricity
During the late hours of Wednesday morning, an EF-0 tornado touched down in Florida and caused damage to the Tallahassee airport, causing it to shut down for a few hours.
A tornado struck Florida's capital city, Tallahassee, on Wednesday morning, causing damages to the Tallahassee airport and cutting off electricity.
Minor destruction was said to have occurred throughout the city, and the Tallahassee airport had to shut down for over two hours.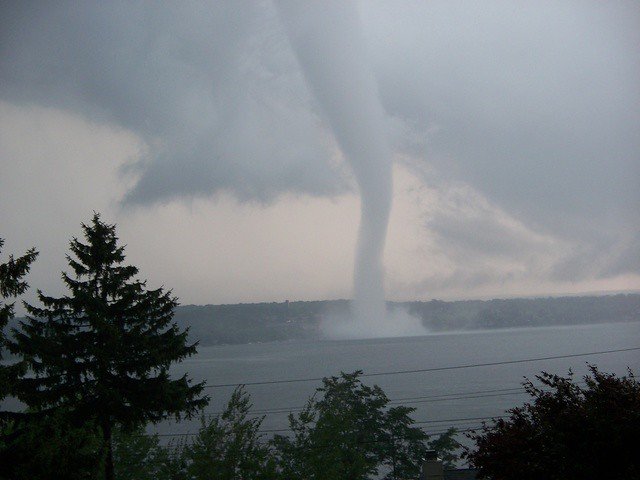 The Tallahassee airport released a tweet to announce that the airport was closed temporarily for damage assessment and said no injuries had been recorded.
City officials shared the picture of a small plane flipped upside down and a damaged hangar at the airport on their official Twitter page.
#Tornado hits Tallahassee, Florida, shuts down airport, knocks out power to NWS radar, but leaves it undamaged.

Latest developments:https://t.co/OxxFmeTryG pic.twitter.com/whKhP2qSya

— The Weather Channel (@weatherchannel) January 27, 2021
The National Weather Service, via a tweet, revealed an EF-0 tornado and reported that further assessments were ongoing to ascertain the level of damage done.
More than three thousand people were said to have suffered a power outage due to the storm as the city warned its residents to stay safe to avoid flying debris.
The airfield is said to be in pretty good shape as further assessments will be done in the coming days.
Due to impacts from the severe weather moving through the area, Tallahassee International Airport is temporarily closed for damage assessment. Currently, no injuries are reported. Updates will be posted as they become available.

(Radar image from @NWSTallahassee) pic.twitter.com/iE7B7fCdp3

— Tallahassee International Airport (@TLHAirport) January 27, 2021
Later in the day, Tallahassee Mayor John Dailey announced that the airport had reopened and revealed two fatalities due to a traffic crash.
It is yet to be determined if the crash was due to the tornado, but it was said to be weather-related. One of the casualties was said to have sustained severe injuries.
The damage assessment is underway at @TLHAirport, which remains closed. pic.twitter.com/9q9wg3yfZo

— City of Tallahassee (@CityofTLH) January 27, 2021
The tornado did not only force the Tallahassee airport to shut down temporarily, but it also interrupted work at the Florida state Capitol for over an hour as lawmakers were asked to take cover.
According to reports, House committee meetings were briefly halted for staff and lawmakers to seek better cover as the storm was felt approaching. Staff and lawmakers were advised to stay away from the window for safety measures.
NWS Meteorologists in Tallahassee have confirmed an EF-0 tornado that moved through southern portions of Leon county. Information is still considered preliminary. Additional information will be available as we review the damage. #FLwx #Tallahassee https://t.co/XVnSZnMhRR pic.twitter.com/P6vR1P61YQ

— NWS Tallahassee (@NWSTallahassee) January 27, 2021
Following the storm, Leon County's Emergency Management Director Kevin Peters said that with no domestic damages recorded or loss of lives, the city might have dodged a bullet.
Aside from the airport and some downed trees, the city escaped huge losses. The airfield is in pretty good shape, as further assessments will be done in the coming days.