Kobe Bryant's Wife Vanessa & Their Daughters Pose in a Heartwarming Photo during a Family Trip
One year after the death of her beloved husband Kobe Bryant and her 13-year-old daughter Gianna, Vanessa Bryant took her three girls for some fun in the snow.
Vanessa Bryant and her daughters Natalia, Bianka, and Capri have had the hardest year imaginable. In January 2020, Kobe Bryant and daughter Gianna, just 13, passed away in a tragic chopper accident leaving them bereft.
On January 27, one day after the anniversary of their fateful death, Vanessa took her girls away from it all and off to the same snow tubing park which she and Kobe frequented and shared sweet snaps on Instagram.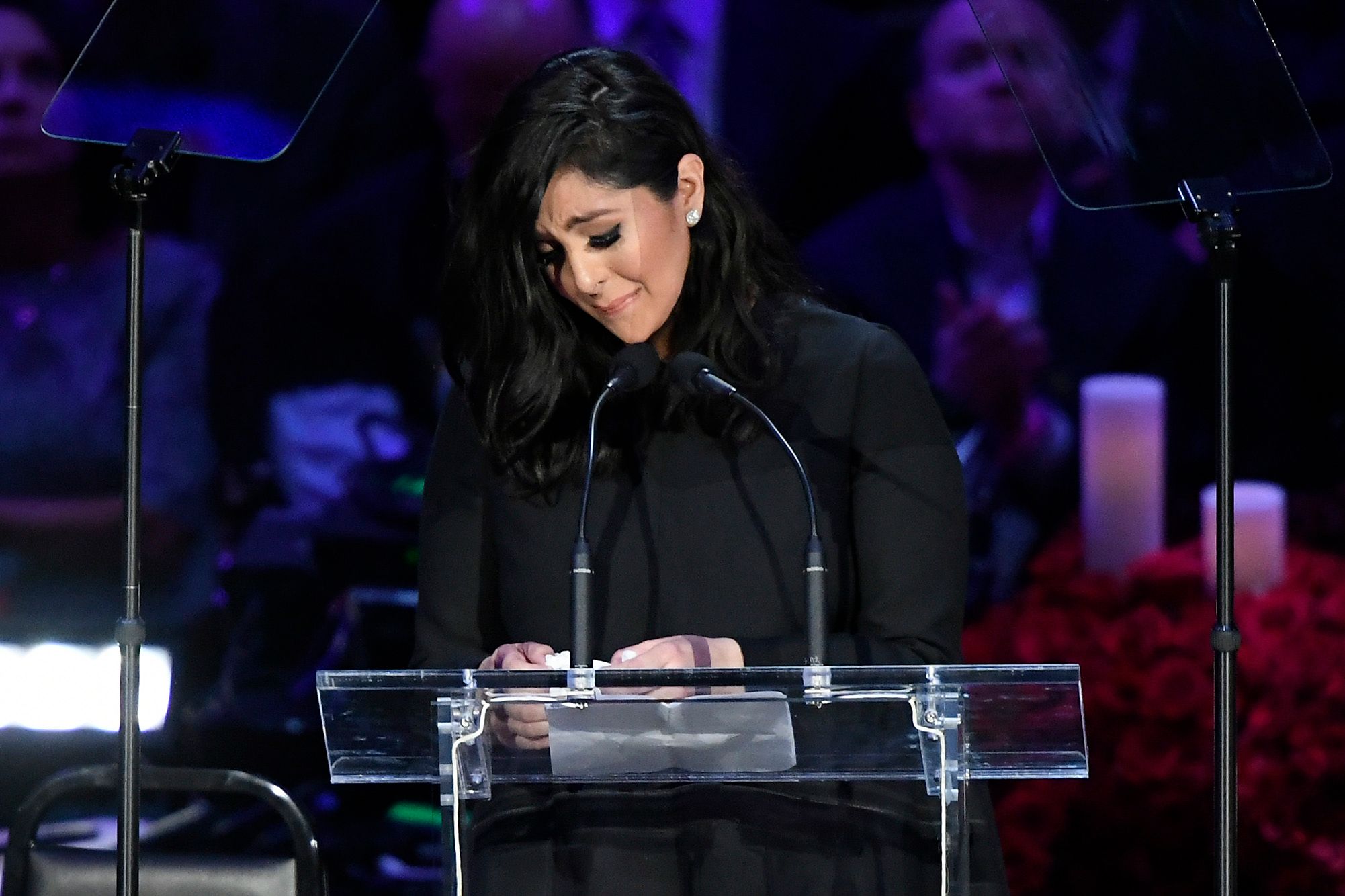 SNOWY GETAWAY
In the midst of the emotionally charged first milestone of her loss, Vanessa wisely chose to take her children away to a place Bianka and Natalia had enjoyed with their dad -- Kobe's favorite snow tubing park.
One of Vanessa's snaps shows the family posing on a snowy slope while in the distance a child drags a toboggan. Vanessa has her arms around Bianka, 4, and Capri, 3, while Natalia, 18, hovers protectively over her mom.
Kobe and Gianna were killed in a tragic helicopter crash in the hills of Calabasas along with seven others on January 26, 2020.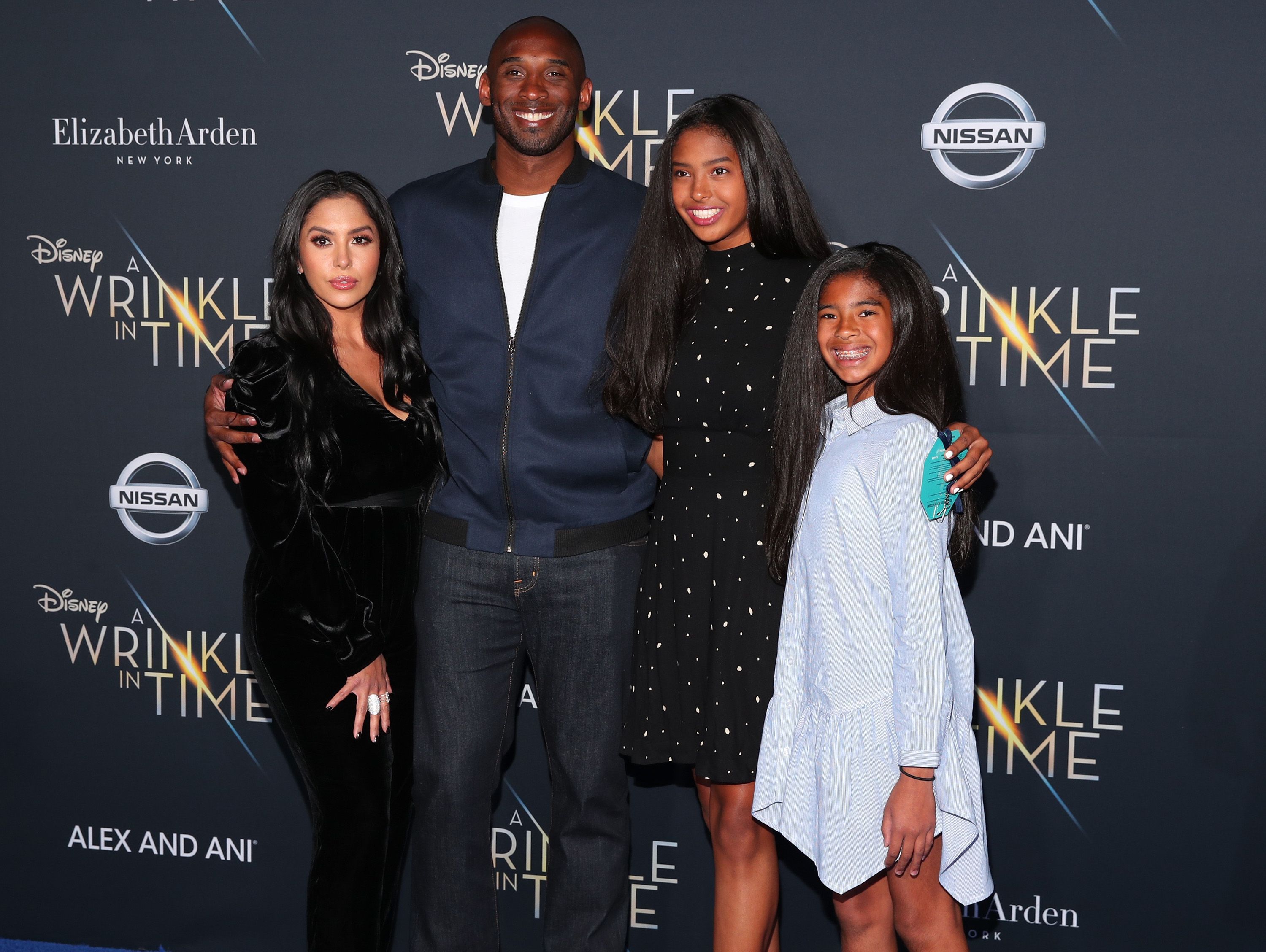 In another photo, Natalia holds her baby sister Capri, as Vanessa embraces them both. Vanessa and her oldest daughter are both wearing white parkas, while Capri is in candy-pink.
But the day wasn't without its poignant moments and Vanessa couldn't help longing for the presence of her lost husband and daughter at what had been one of the family's favorite spots.
Speeding down the slope brought back memories of racing against Kobe, and to look at little Capri, she revealed, was to see her husband and her daughter Gianna's miniature twin.
Vanessa and the girls have been rallying to stay strong in their grief, and have been surrounded by the love and support of their friends and family. Little Capri, of course, is too young to understand what the family is going through.
NIGHTMARE
Kobe and Gianna were killed in a tragic helicopter crash in the hills of Calabasas along with seven others on January 26, 2020. They were all on their way to a basketball game.
Like her father, Gianna, whom Kobe affectionately called Mambacita, was an outstanding basketball player and her ambition was to one day grow up and replicate her father's NBA achievements in the WNBA.
GRIEF
On the anniversary of Gianna and Kobe's passing, the family has been inundated with messages and good wishes. Among them was a letter written to Vanessa by one of Gianna's best friends, Aubrey.
Aubrey reached out to Vanessa to share her own grief and her sweet memories of her friend, and to assure her that Gianna's legacy of courage and love will live on in everyone who ever met her.