Vanessa Bryant Says She Misses Kobe & Gigi in a Video Posted from Winter Vacation with Her Kids
Vanessa Bryant recently shared a heartwarming TikTok video from the winter vacation she took with her daughters over the holidays. The widow is still trying to find a silver lining, although she misses her Kobe and Gianna terribly.
This week has been a particularly emotional week for Vanessa Bryant. She marked the first anniversary since her husband, the former Los Angeles Lakers player, Kobe Bryant, and their daughter Gianna Bryant died in a helicopter crash.
Although Vanessa still grieves over the heartbreaking loss, she has stayed strong for her remaining three daughters, Natalia, 18, Bianca, 4, and one-year-old Capri.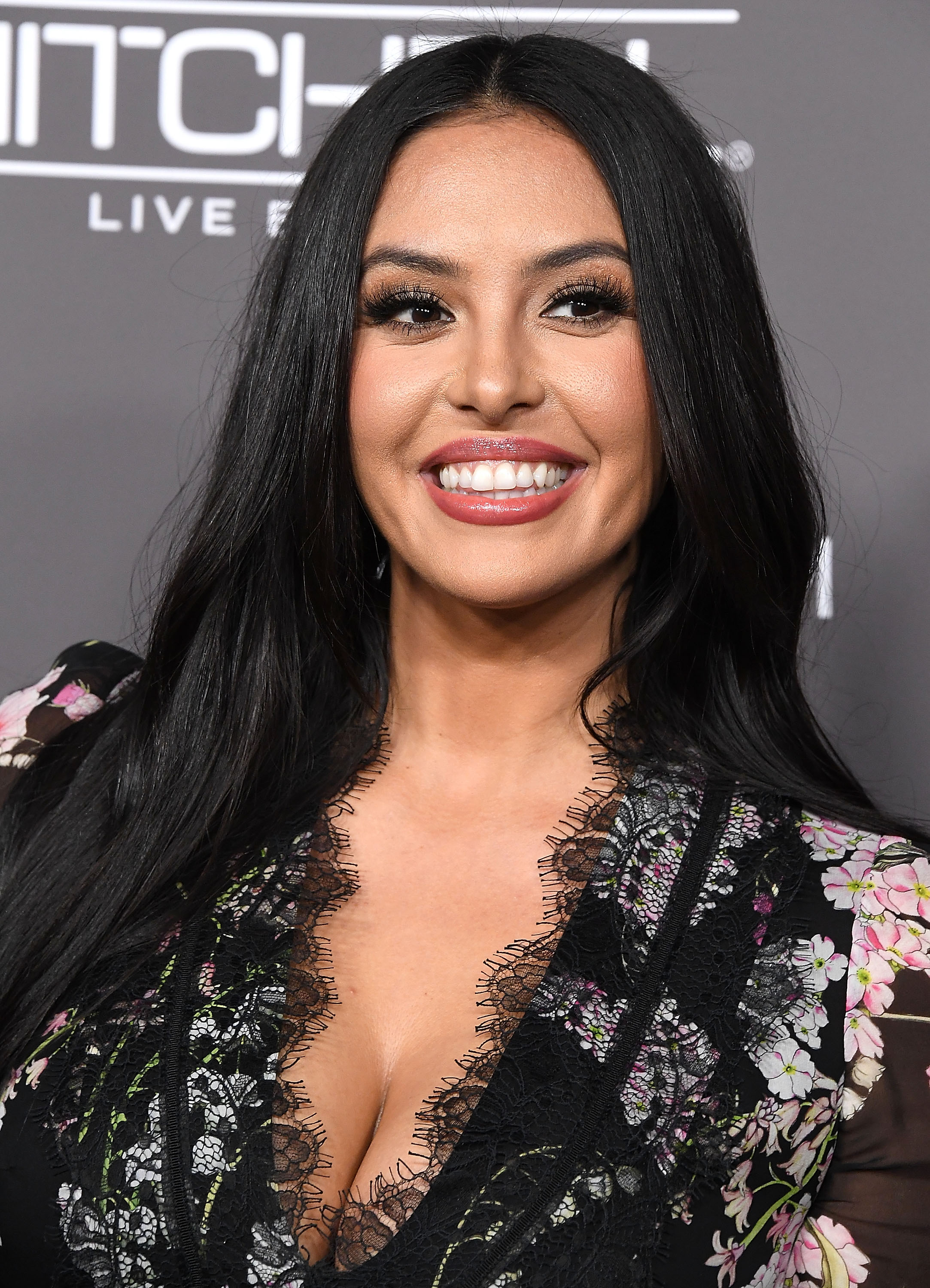 To give the girls some normalcy, Vanessa has spent quality time making epic memories that they will always cherish. Their recent winter vacation brought the family some much-needed joy.
The doting mom made a sweet TikTok video to the tune of Gwen Stefani's "I Know We're Cool." In the video, the girls were seen happily interacting with one another as they rode an escalator up a steep snowy hill.
The Bryants, who all rocked thick puffy winter coats and facemasks, could be seen waving and dancing throughout the video. At one point in the clip, Vanessa, rocking a chic Gucci jacket, kissed Natalia, dressed in a grey winter jacket.
The video continued to show the mother and daughter sliding down on the colorful snow tubes while attempting to record each other. The video was captioned:
"Missing my babies ♥️♥️Wish Kob and Gigi were with us.  #FindyourReason  #Traditions  #Memoriesformygirls."
Vanessa's hashtags echoed the sentiments she previously expressed in the days preceding the January 26 anniversary of the fatal accident, which she shared with an emotional message on her Instagram page.
The heartbroken widow reflected on her grief and offered her own insights into healing as she urged others in similar positions to find a reason to live despite the life-changing loss.
For Vanessa, she has Natalia, Bianca, and Capri to live for now. In the same candid post, she admitted that she had good days where she's happy, but sometimes she doesn't feel like life is worth living.
Vanessa has openly talked about her feelings throughout the year. A month after the helicopter crash that killed Kobe and Gianna along with seven others, she admitted that her body struggled to accept the loss of her husband and child.
Now that's it's been a year without the legendary basketball player and his teenage prodigy, Vanessa is left with many fond memories and a community of people to help celebrate their lives, including Gianna's friends.
One of the late teen's friends wrote a sweet letter to Vanessa which she shared on her Instagram page. In the letter, Aubrey expressed her gratitude for Kobe and Gianna's work to impact equality in sports.