Kimora Lee Simmons' Look-Alike Daughter Aoki Wows Fans Posing in a White Bikini — See Her Look
Kimora Lee Simmons' daughter, Aoki, delighted her fans with a flirty photo of herself that she shared on her Instagram page. The teen channeled her mom's modelesque aura as she posed in a white bikini.
Aoki Lee Simmons seems to have inherited more than just her mom, Kimora Lee Simmons' gorgeous facial features and model body. She also has the attitude to pull off a glamourous shot effortlessly.
Her recent Instagram photo raised fans' temperatures as they swooned over her radiant beauty while rocking a snow-white classic bikini from 437, a Toronto-based clothing band.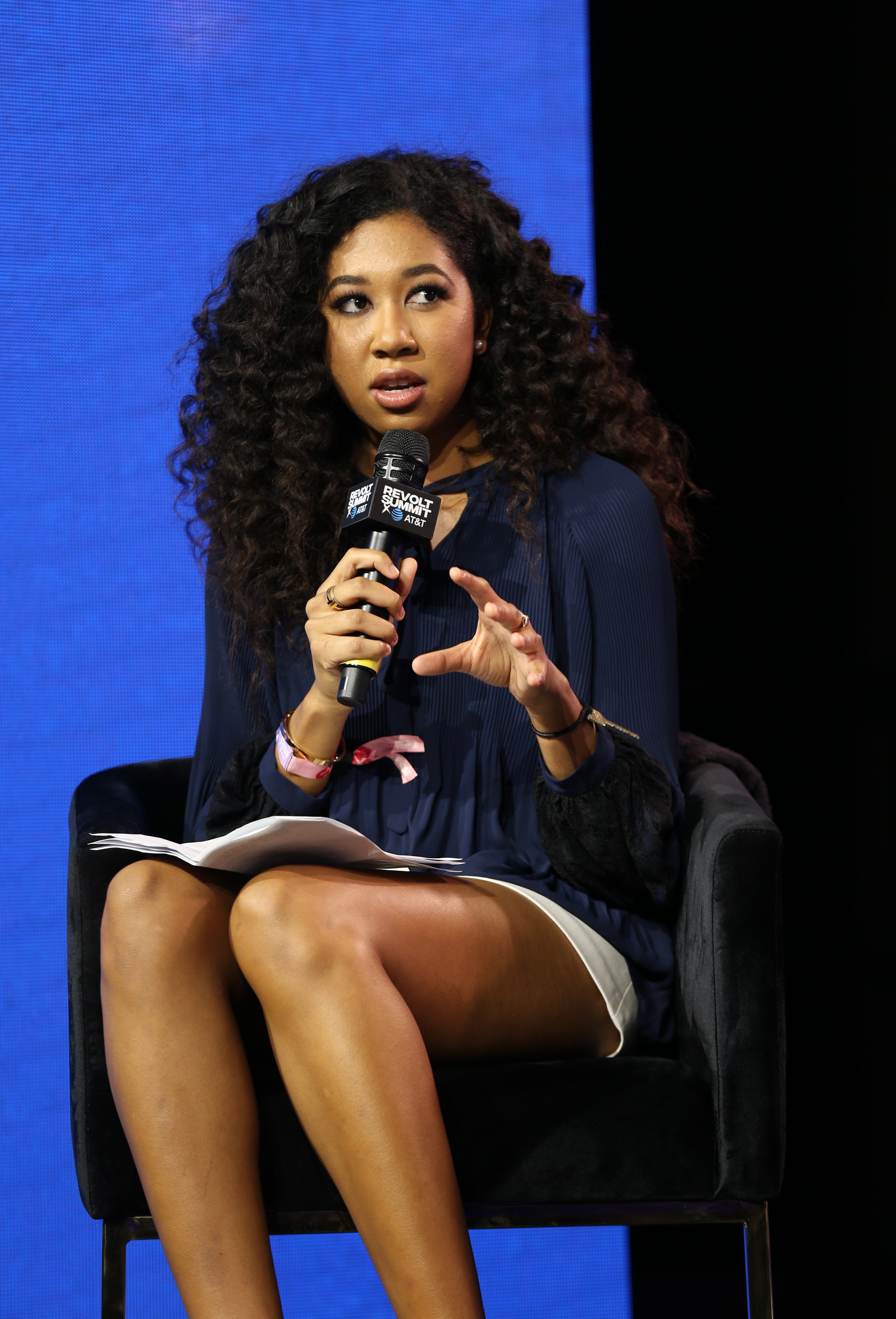 Aoki, who was pictured lounging in a swimming pool at the luxurious Amangiri five-star hotel in Southern Utah, looked dreamy as she looked over to the side with her dark curly hair swept behind her. She captioned:
"Thinking about missed opportunities."
The picturesque snap showed nature's perfection as the rock formations behind the Harvard University student looked majestic against the clear blue skies.
The enchanting photo caught Aoki's fans' attention, and they took to the comments section to express their adoration. "Honestly, thinking about how beautiful you are in this pic," commented one fan.
Another fan gushed, "You're a literal doll," while a third fan wrote, "Ga lee [sic] you're getting even more gorgeous with time! sheesh, the all-natural beauty is one that can NEVER be outdone."
One of Aoki's fans rightly pointed out that she always seemed to have the best captions for her photo. The teen is incredibly savvy when it comes to creating entertaining and appropriate content. 
[Aoki] took to Instagram to challenge her white friends to speak up after the tragic death of George Floyd in May 2020.
In a bikini shot that she posted in January, Aoki joked that she wasn't quitting her day job on account of her tall, supermodel physique. The month before, she humored about the possibility of her younger brothers getting taller than her.
Aoki's wit isn't just used up for fun Instagram photo captions; she also uses her voice to speak out for her community and about the injustices she has witnessed against her fellow people of color.
Aoki, who was accepted into Harvard when she was only 16 years old, took to Instagram to challenge her white friends to speak up after the tragic death of George Floyd in May 2020.
In addition to her string of accomplishments at such a young age, Aoki is also passionate about beauty and fashion, just like her former supermodel mom, Kimora. 
She and her sister, Ming, joined their mom in the relaunch of her fashion label, Baby Phat in 2019. The trio released the line's first-ever beauty line, Shimmer Dreams, last year.