People: Lady Gaga Is Smitten with Her New Boyfriend Michael Polansky
Lady Gaga can't get enough of her new boyfriend, Michael Polansky. The global superstar and Tech businessman, who've been together one year, attended The Presidential Inauguration together earlier this month. 
An insider close to Lady Gaga reveals the 36-year-old performer is gaga over her new boyfriend, Michael Polansky. The source added Gaga was ecstatic to have Polansky attend President Joe Biden's Inauguration with her earlier this month. 
At the event, an attendee remarked how Polansky was happy to play a supportive role to his super-famous girlfriend, blending into the background. However, Gaga was proud to introduce Polansky as her man to people backstage at the capital.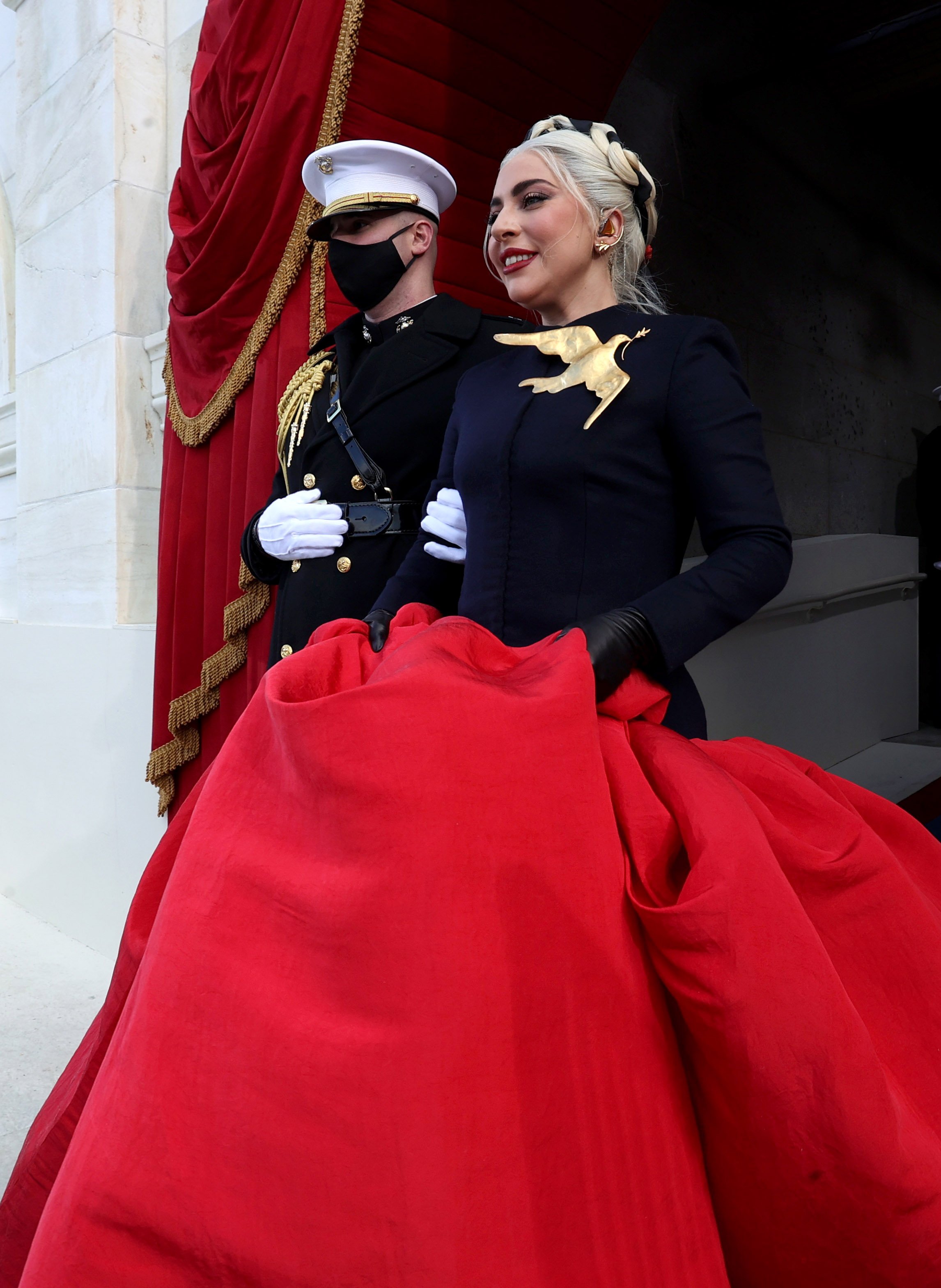 Gaga even shared a romantic moment on her Instagram between herself and Polansky, when they exchanged a sweet kiss through their masks following her performance of "The Star Bangled Banner." The source went on to say: 
"She's very happy with Michael and feels grateful for his support."
Sharing intimate moments like these are very rare for the couple, who've preferred to keep their relationship out of the public eye ever since they went Instagram official in February last year. 
The insider further detailed how the two lovebirds initially come across as opposites. Gaga commanding much attention as a massive superstar, while Polansky prefers to lay low as an unassuming businessman. 
She called Polansky the "love of her life". 
The source added that the pair are completely different even in their dress sense. Gaga is known for elaborate costumes and over the top mak-up, while Polansky feels at home in causal jeans, T-shirts, and caps. 
However, what the lovers have in common is an incredible work ethic and a strong desire to improve the world's current state. The insider continued that the couple remained busy throughout lockdown with charitable projects, saying:
"They want to help out where they can."
Strong has the relationship gotten between Gaga and her new beau become, that she called Polansky the "love of her life" during an interview on MSNBC last April.  
Polansky is currently in charge of Sean Parker's Institute for Cancer Immunotherapy. Justin Timberlake portrayed Parker in the Oscar-nominated "The Social Network" movie about Mark Zuckerburg. Polansky is a Harvard graduate.
Polansky's business relationship with Parker began years earlier when they worked together, alongside Peter Thiel at Founders Fund. According to sources, Polansky was introduced to Gaga by Parker.  
It's good to see the "Rain on Me" singer smiling again, after her heartbreak when she ended her engagement in 2019 to Hollywood agent Christian Carino. Gaga reportedly also struggled with PTSD and fibromyalgia. 
However, thanks to Polansky, things are a lot better of late. The insider credited Polansky for putting Gaga in a content, vigorous and great place. She said things between the two are panning out well.