TMZ: Chester Bennington's Widow Reportedly Files for Divorce a Year after Wedding
TMZ has reported that Chester Bennington's widow Talinda Bennington has filed for divorce after being married to firefighter Michael Fredman for only a year. 
Talinda Bennington, the widow of Linkin Park band member Chester Bennington, has filed for divorce after getting remarried to firefighter Michael Fredman. 
Chester committed suicide on July 20, 2017, and two years later, Talinda got engaged to Fredman. The marriage did not last longer than a year, with Talinda officially breaking it off on Wednesday.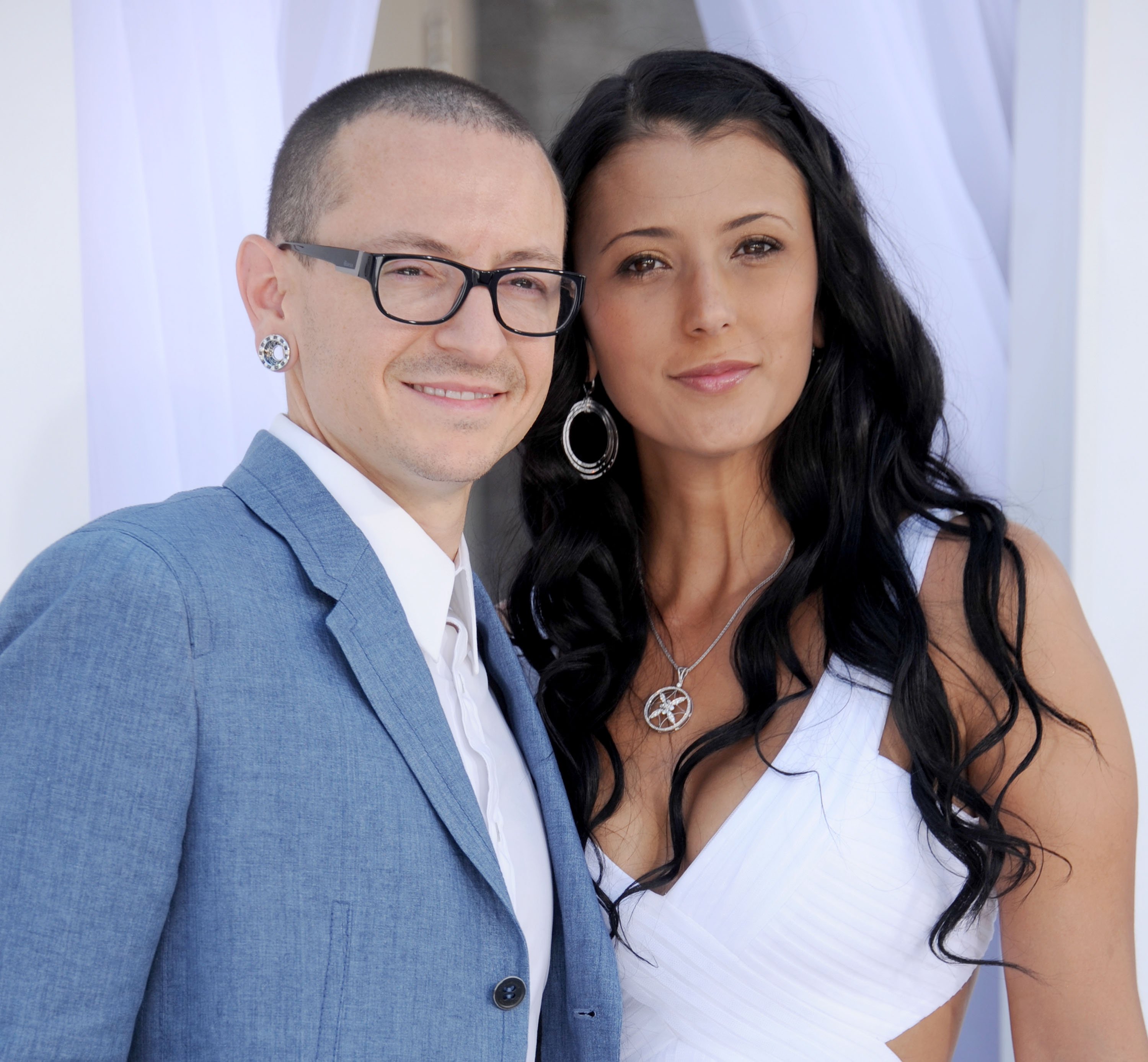 LOSING HAPPINESS
The news of Talinda's divorce is a sad ending to what everyone was hoping would be a happy story. After sharing the news of her engagement to Fredman in April 2019, Talinda said: 
"To all suicide loss survivors, you CAN be happy again. You CAN have space in your heart for grief, joy, happiness, sadness and love."
This joy was short-lived, with Talinda heading to court to file for divorce earlier this week. She commented on how difficult the process was for her, especially having it all happen in the public eye. 
MARRIED AND DIVORCED 
Talinda was Chester's second wife and shared three children with him. She was engaged two years after being widowed and tied the knot with L.A. County firefighter Michael Fredman at the beginning of 2020 in the exotic Kahuku, Hawaii. 
Talinda's children formed part of the wedding ceremony, and the mother of three mentioned that Fredman would remain a part of their lives even though their marriage has ended. 
TALINDA'S TRAGIC LOSS
Talinda's second marriage has ended in tragedy, with Linkin Park's lead singer leaving her widowed with three children after committing suicide in 2017 at the age of 41. 
The musician was very open about his drug and alcohol addictions and was in treatment for both. He was also previously married was the proud father of 6. Chester shared about his addictions, saying: 
"It's not cool to be an alcoholic — it's not cool to go drink and be a dumbass." 
REAL FAMILY MAN
Sharing three children with his wife Talinda and three with two women from previous relationships, Chester was known as a family man. The singer left his tour with the Stone Temple Pilots to spend more time with his kids. 
Chester's close friend Chris Cornell, who also committed suicide in May 2017, chose him to be his son Christopher Nicholas' godfather. This showcases how much Chester loved not only his children but those of his friends too. 
Talinda has had a tumultuous and challenging time in her two marriages, with both leaving her alone and grieving in the end. With her three children at her side, the mother has a lot to fight for. 
Whether she is a widow or a divorcee, Talinda still has her family to surround her whilst she deals with the challenges she is facing. It is by no means an easy thing to go through.