Vanessa Williams' Daughter Jillian Hervey Shows Curves & Fit Legs in Selfies in a Lakers Bikini
Actress and singer Vanessa Williams' stunning daughter Jillian Hervey paid tribute to Kobe Bryant on Instagram on the first anniversary of his death.
Jillian Hervey joined the host of celebrities who paid tribute to basketball icon Kobe Bryant on the first anniversary of his untimely death on January 26, 2021, by posting on Instagram.
Fans of Jillian may know her better by her stage name, Lion Babe, and may not even know that she is the second daughter of actress and 10-time Grammy-nominated singer Vanessa Williams.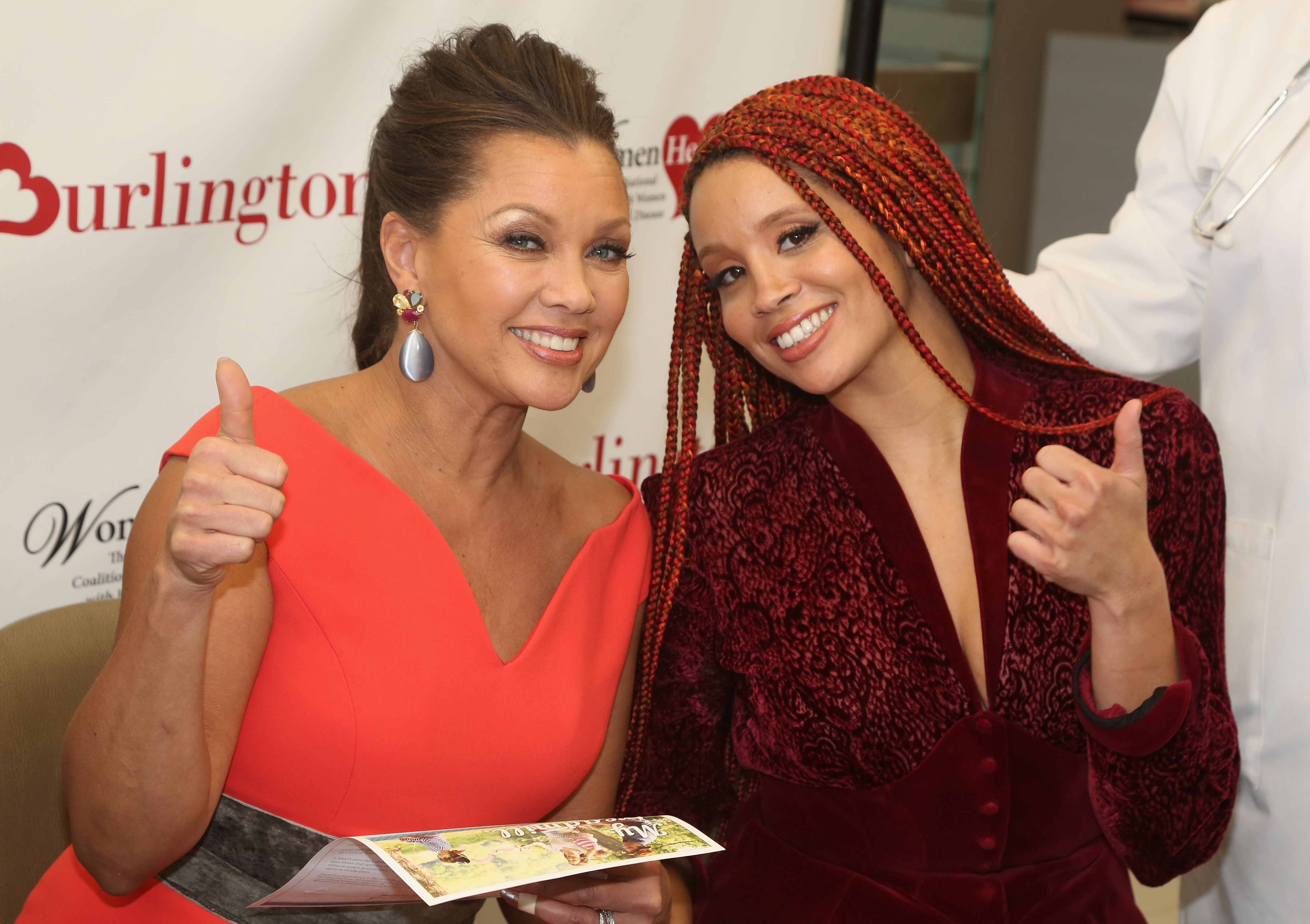 TRIBUTE
Jillian posted a series of photos of herself wearing a yellow and purple Lakers bikini. In the first snap, she stands in front of a staircase, and in the second she poses on one foot with her leg extended. She captioned the post with a Kobe quote:
"The most important thing to do is to try and inspire people so that they can be great in whatever they want to do."
Jillian revealed that the Lakers outfit had been given to her by her mother's second husband, former NBA player Rick Fox, the father of her youngest sister Sasha Fox, now 19 years old.
Fox had also played for the Lakers during his career, and Jillian explained that she was glad that she could finally wear the outfit he had given her. Bryant had been a life-long Lakers player.
Along with her mother, Jillian is a dedicated supporter of WomenHeart: The National Coalition for Women with Heart Disease
THREE SISTERS
Jillian, 31, is the second oldest of Vanessa's daughters. Vanessa shares Jillian and her older sister Melanie Hervey, 33, with her first husband, film producer Ramon Hervey II.
Vanessa and Ramon divorced in 1997 after 10 years of marriage. Two years later the singer/actress eloped with Rick Fox and welcomed their only child together, Sasha, in May 2000.
LION BABE
Jillian has definitely taken after her mom who was the first African American Miss America and a successful singer with several #1 hits to her credit. Jillian has her mother's beauty, and she's not short on talent either.
Her work as part of Lion Babe has made her a celebrity, and she turned down a part in "Gossip Girl" so she could concentrate on her music. Jillian met former Michelle Obama and learned that her music is on the former First Lady's playlist.
Jillian, who is famous for her chameleonic hairstyles and colors, has revealed that during the quarantine caused by the COVID-19 pandemic, she was going to be giving her hair a rest.
Along with her mother, Jillian is a dedicated supporter of WomenHeart: The National Coalition for Women with Heart Disease and the two women have worked hard to raise awareness of the illness that is claiming so many lives.