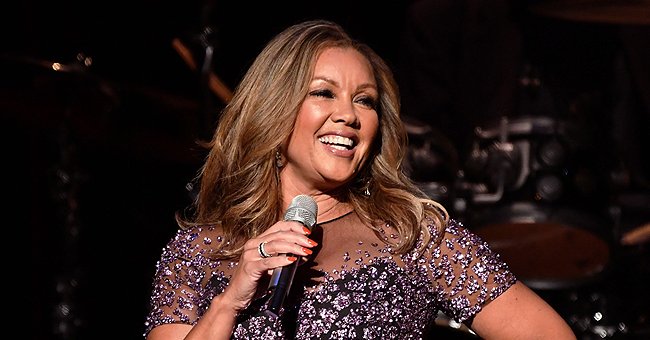 Getty Images
Vanessa Williams Flashes White Smile in a Heartwarming Photo with Her Family and Dog
Vanessa Williams recently took to social media to share a heartwarming picture that featured her beaming as she posed outdoors with her family and dog.
Vanessa Williams recently gushed over her family with a photo that captured her flashing a smile as she posed amongst them. A dog joined them for the shot sitting in front of Williams' brother, Chris. In her caption, she declared that family was everything before adding:
"Soaking up every bit of LA sun at @chris.williams_ on beautiful, new @kathyireland Homes & Gardens by @twinstarhome River Brook collection."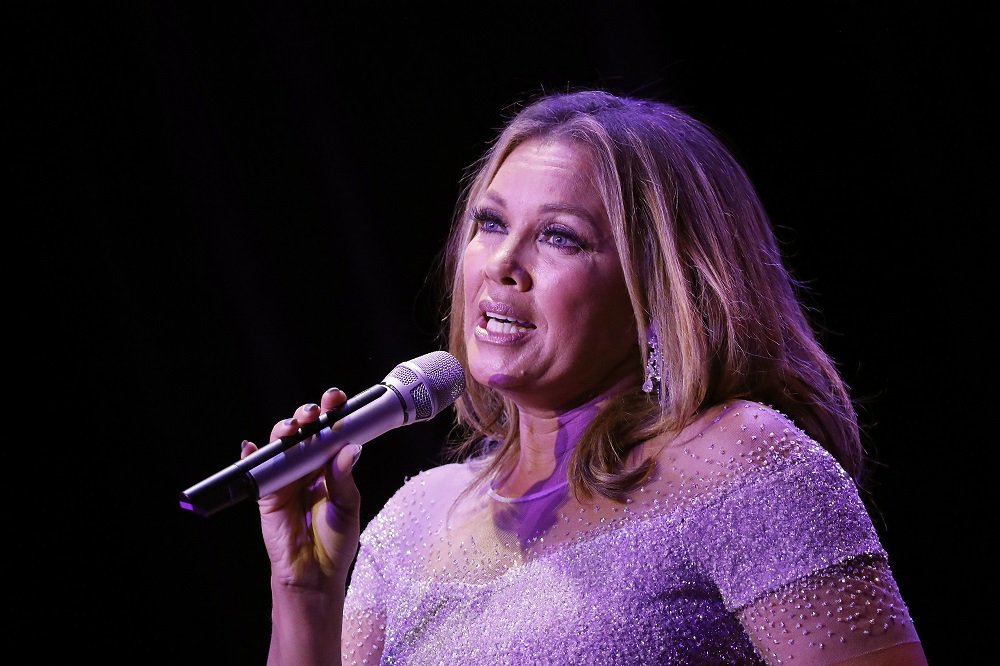 Vanessa Williams performs during the Sheen Center's "Vanessa Williams & Friends: Thankful for Christmas" at Sheen Center for Thought & Culture on November 18, 2019. | Photo: Getty Images
The shot saw the Williams family outdoors, seated on green lounge chairs. A big yellow building stood behind them, framing the blue sky and cutting off more than the bottom half of a tall palm tree.
In the comments section, fans of the talented musician gushed over the heartwarming photo. Bright as the image was, not all her fans could relate.
One fan who just recently lost a parent stated that the family photos are excellent and that they brought along memories of the deceased parent. The grieving person also urged Williams to enjoy spending time with her mother while she can because "life can be unfair."
Another fan put on investigative goggles and quickly noted that Williams' husband was missing from the family shot and asked where he was – he did not get an answer.
In 2004, tabloids caught him cheating.
Williams has been married to Jim Skrip for the past five years. The pair met on her vacation in Egypt in 2012, dated for three years before getting engaged in 2014, and finally walked down the aisle on July 4, 2015.
Before her marriage to Skrip, Williams had been married two times. First to public relations specialist Ramon Hervey II between 1987 and 1997.
She met him while trying to clean up her muddied image following the Miss America scandal that saw her stepping down as winner after explicit pictures of her were leaked by Penthouse Magazine.
Williams gave up tons of endorsements and was ignored by the film industry. With help from Hervey, she bagged a legitimate movie role in 1987, and they tied the knot the same year.
Things started working out for Williams from there; Hervey helped her find solid footing in the music industry. She made a full comeback, diving into her music, selling hits, and winning multiple awards and nominations.
She has also had a small measure of success on TV, having appeared in popular dramas like "Desperate Housewives" and "Ugly Betty," a show she starred in, thanks to advice from her daughter, Melanie Hervey.
Williams and Hervey welcomed three children together - Melanie, Jillian, and Devin - before their separation in 1997. Two years after their divorce, the singer married Rick Fox. It did not last long because in 2004 tabloids caught him cheating, and the pair got divorced.
The pair share a daughter named Sasha Gabriella. Things are going great for Williams, and nothing can stop her, not even COVID-19 because she fought the virus in October and made a full recovery.
Fans can not wait to see what the beautiful and hardworking woman has in store for 2021, but no doubt, like everything else she sets her hands on, it will be wonderful.
Please fill in your e-mail so we can share with you our top stories!