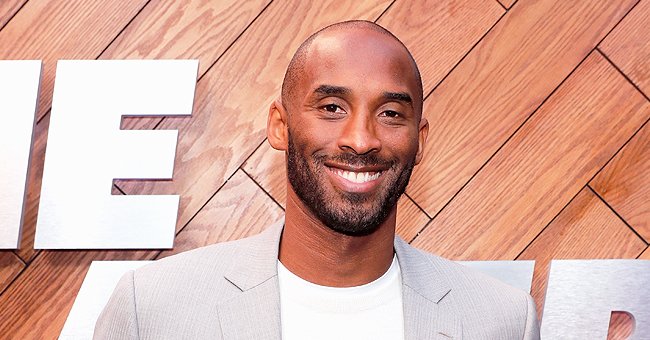 Getty Images
Kobe Bryant's Daughters Capri & Bianka Bond with Godsister Named after Their Late Sister Gianna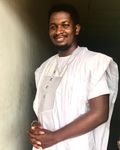 Vanessa Bryant recently warmed hearts with an adorable photo of her younger daughters Capri and Bianka bonding with their godsister who was named after their late sister, Gianna.
As Vanessa Bryant continues to mourn and miss her beloved husband Kobe Bryant and daughter Gianna, she is reminded that their legacy continues to live on in the lives of others. This truth was reflected in a recent post.
Yesterday, the doting mother took to Instagram to warm hearts as her youngest daughters Capri and Bianka bonded with their godsister, Elisabet Gianna, named after their late sister.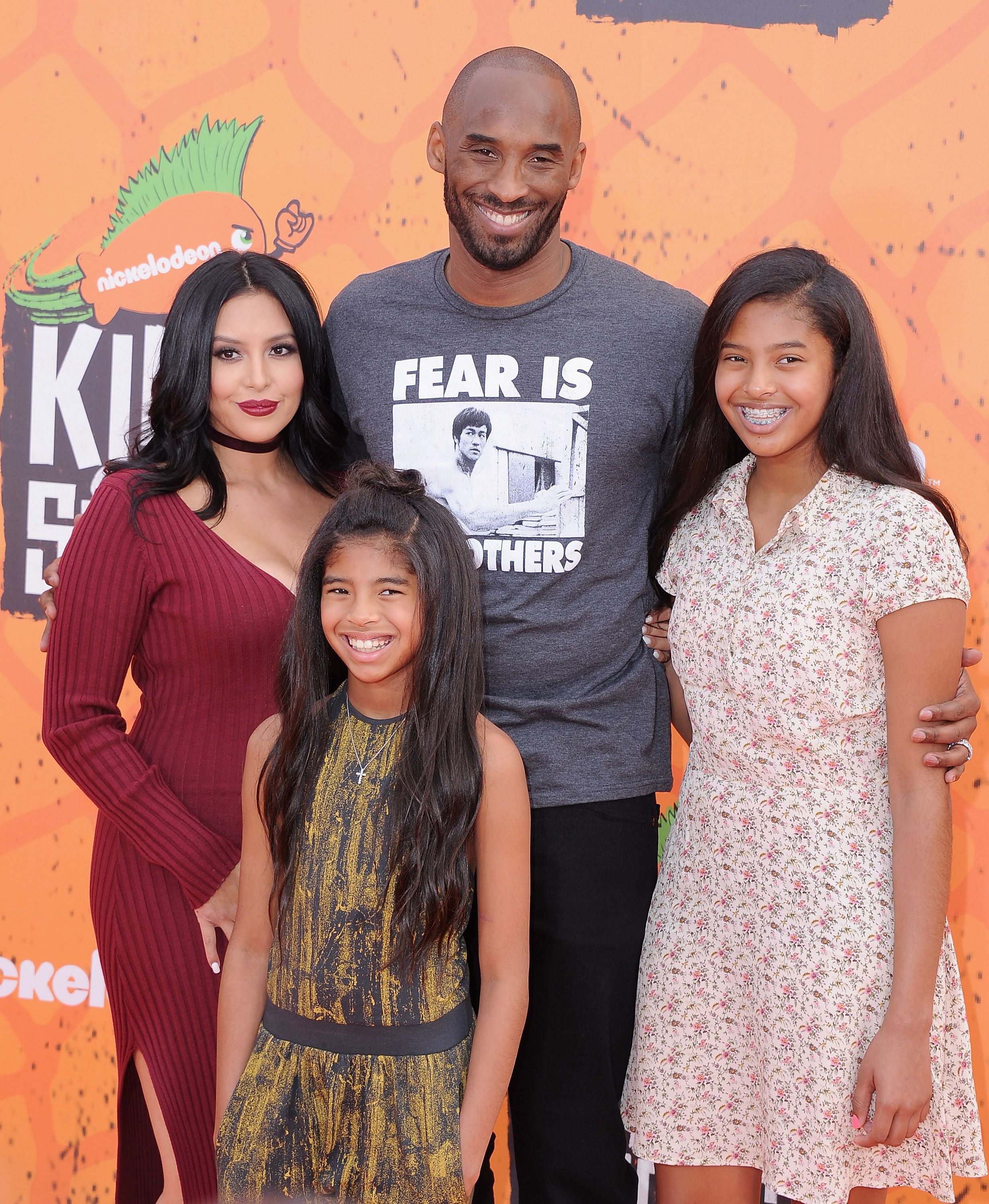 Kobe Bryant, Vanessa, Gianna, and Natalia at Nickelodeon Kids' Choice Sports Awards at UCLA's Pauley Pavilion on July 14, 2016 | Photo: Getty Images
A video uploaded in the first post showed the young Bryant girls doting on their godsister. Adorable Elisabet rested on Capri, who stroked her hair while little Bianka planted a sweet kiss. Vanessa doted on the toddler, saying:
"Pretty bow. She's wearing a red bow like Gigi."
Catherine McDonnell, baby Elisabet's mother, was heard in the background describing 1-year-old Capri and the toddler as BFFs. The follow-up post showed Vanessa carrying Bianka as she posed with basketballer Paul Gasol, Elisabet's father.
On the first death anniversary, Vanessa melted hearts when she shared a tear-jerking letter.
She explained in the caption that it was Sunday night bowling with Gasol and McDonnell. Vanessa first unveiled her adorable goddaughter to the world some days before the first death anniversary of Kobe and Gianna.
In the sweet photo, the 38-year-old cuddled baby Elisabet and introduced her as Ellie Giana. Gasol and McDonnell welcomed baby Elisabet in September, eight months after Kobe and Gianna passed away.
Gasol noted that name was a meaningful one for their baby girl in the accompanying caption of the announcement. Fans may recall that Kobe, Gianna, and seven others lost their lives in a tragic helicopter crash on Janurary 26, 2020.
On the first death anniversary, Vanessa melted hearts when she shared a tear-jerking letter from a friend of her late daughter, Audrey. In the note, Audrey wrote about how she always thinks of her dear friend.
She gushed about how Gianna's fearless nature and loving spirit inspired her to give her best whenever they played basketball together. Audrey lauded the 13-yer-old's kind soul before encouraging Vanessa, writing:
"I hope that in the midst of your intense sadness, you catch a glimpse of joy in who the daughter you created and raised was. You did it right, Mrs. Bryant, and we are all eternally grateful to you."
The doting mother was touched by the letter and appreciated Audrey in the caption. A day after the first anniversary, Vanessa took her girls on a snowy vacation and blessed fans with photos from the memorable getaway.
Please fill in your e-mail so we can share with you our top stories!