Jimmy Kimmel Calls Family Meeting for Mock Seminar at Home — See the Adorable Video
Acclaimed host Jimmy Kimmel had a mock "Workplace Harassment Training" meeting with his family during an episode of "Jimmy Kimmel Live" that aired on January 25.
Jimmy Kimmel sat down with his wife Molly McNearney and their two adorable children, Billy, 3, and Jane, 6, for an in-depth discussion, as shown in the almost five-minute clip.
Kimmel told his family members that he would have to talk to them about rules concerning harassment, as Billy started licking the juice from his juice box off the table.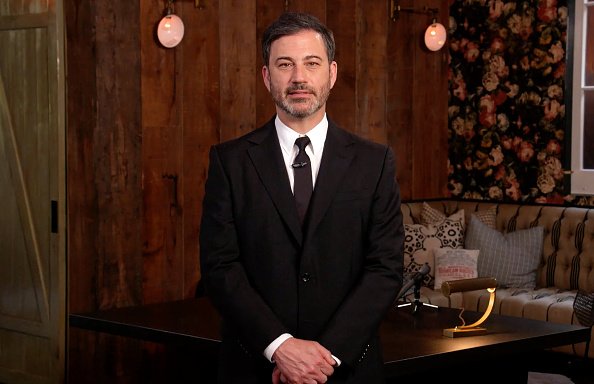 The host then discussed topics such as what kinds of behavior are acceptable at work and how they can't harass someone based on their age, religion, or weight.
He also admonished the group over name-calling and physical harassment. While McNearney and Jane appeared to get it all, Billy continued to pinch his dad's nose and bit him under the table.
Before marrying in 2013, Kimmel and McNearney were friends. Now, they seem happier than ever and have a wonderful blended family. Kimmel was first hitched to his first wife, Gina, from 1988 to 2002.
The former couple shares Kevin and Katie. From 2002 until 2009, Kimmel dated comedian Sarah Silverman. At the time McNearney first met the host, she was also involved with another person.
Kimmel actually mocked her when she said that she participated in triathlons.
McNearney worked as a writer's assistant on "Jimmy Kimmel Live" before becoming a co-head writer. In a 2014 interview, McNearney said they didn't connect the first time they met.
Kimmel actually mocked her when she said that she participated in triathlons. However, the two eventually began to feel close to each other, and their relationship turned romantic in 2009.
Although McNearney admitted she was hesitant to date her boss, the relationship succeeded, and the couple walked down the aisle in June 2013. They welcomed Jane in 2014 and Billy in 2017. 
Billy was born with a congenital heart condition, and Kimmel became a child advocate afterward. The host has also been very open about the struggles he and McNearney had at home.
Meanwhile, like other parents, Kimmel is also using the novel Coronavirus pandemic as an opportunity to spend time with his family, said a source to Closer Weekly in May 2020.
He has been creating his pasta dishes, "Pasta Tina," every day for Jane and Billy, the source added. Kimmel shared the recipe for this meal during an appearance on "The Ellen DeGeneres Show."