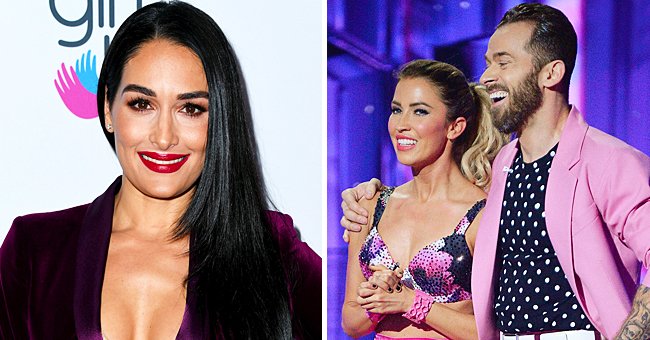 Getty Images
Nikki Bella & Kaitlyn Bristowe Bond over Experiences with Strict Artem Chigvintsev on DWTS

Nikki Bella and Kaitlyn Bristowe bonded over managing the "Super Strict" Artem Chigvintsev on "Dancing With The Stars."
The Bella Twins appeared on Kaitlyn Bristowe's podcast "Off The Vine with Kaitlyn Bristowe," and Nikki and Kaitlyn bonded over managing the "super strict" Artem Chigvintsev.
Kaitlyn and Artem won the last season of the loved dancing competition show, "Dancing With The Stars." The tandem beat "Catfish" Nev Shulman and his partner Jenna Johnson to first place.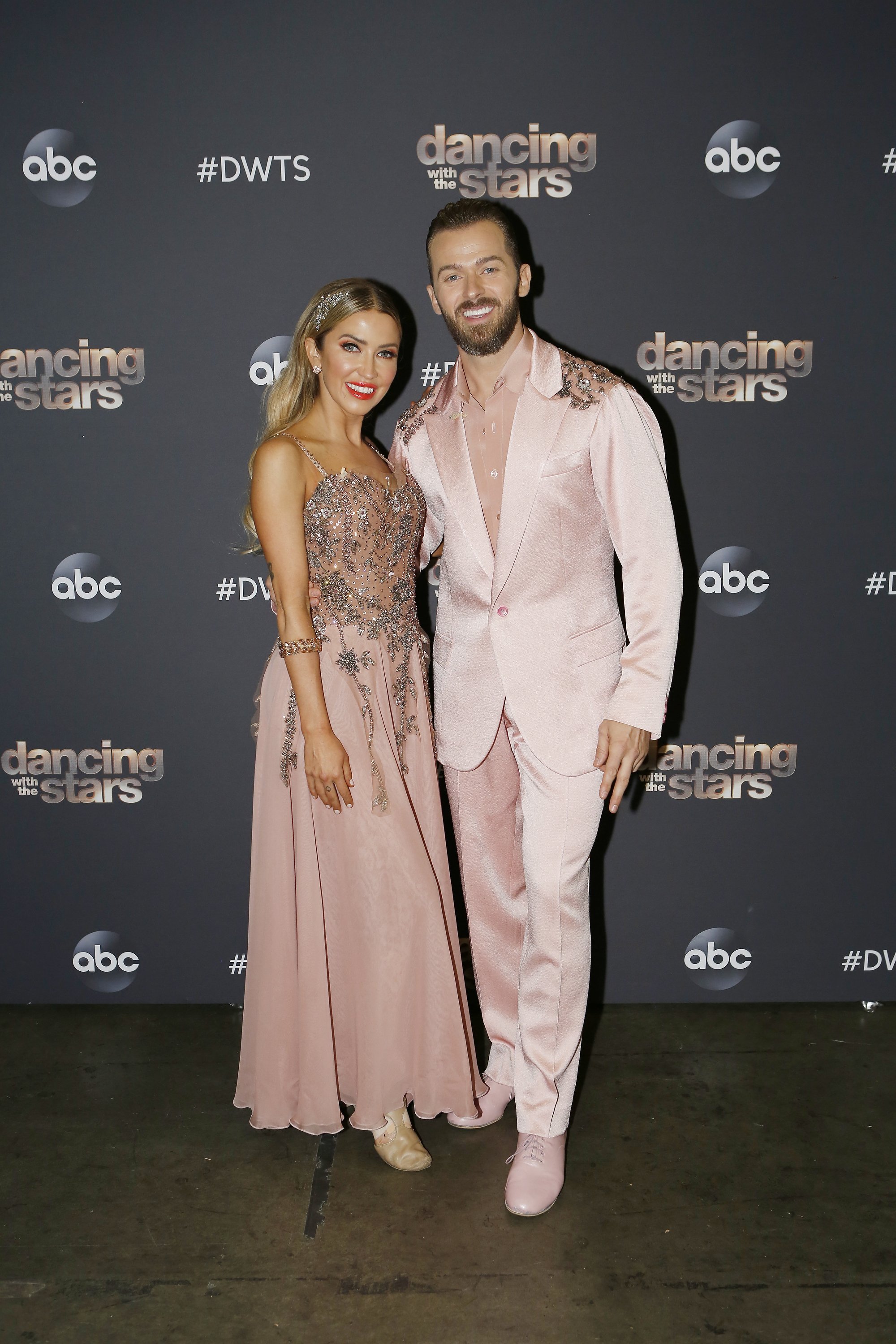 Kaitlyn Bristowe and Artem Chigvintsev pictured at "Dancing With The Stars," 2020. | Photo: Getty Images
The dancing partners had been very emotional during the win. Bristowe had explained that her emotion came from dreaming about being on the show after she was on "The Bachelorette."
Chigvintsev, who had not been on the previous season of DWTS, explained that his emotion was because a year ago, he had thought that his dancing career was over. He said:
"Then just standing with Kaitlyn in the final and being called as the champion of the season? I mean, it was such a surreal moment..."
Bella, who had a baby boy, Matteo, with the professional dancer, actually appeared with him on the show as his partner in 2017 for the show's 25th season.
Both women have experienced what it is like dancing with Chigvintsev and so bonded over his strict dancing style. They discussed it on Bristowe's podcast.
Nikki and Artem definitely patched things up, although she shared that the couple has discussed his "tone" in therapy.
Bristowe started the conversation by asking Bella if she had felt like Chigvintsev had disliked her when they were dancing together, as she thought he had "hated" her.
Nikki shared that there was an instance on the show that showed his strictness. She explained that she had a shin injury during their practice sessions. He had commented on her jive, and it had made her mad. She said:
"You know what dude, one, J-lo and Beyonce don't jive. I don't have time for this and I walked out, got in my car."
Bella shared, too, that his tone during their practices had made her think he was upset with her. Instead, he was just strict with instructions, which he blames on being Russian.
Bristowe shared that she had felt like he hated her while they were on the show. Luckily, it must have just been his strict and serious passion for his dancing career.
Bella and Chigvintsev patched things up, although she shared that the couple has discussed his "tone" in therapy. They welcomed their baby, Matteo, last year.
Brie Bella, Nikki's twin, had a second child at the same time as her sister. She and Daniel Byran are the godparents to Nikki and Artem's baby.
Please fill in your e-mail so we can share with you our top stories!