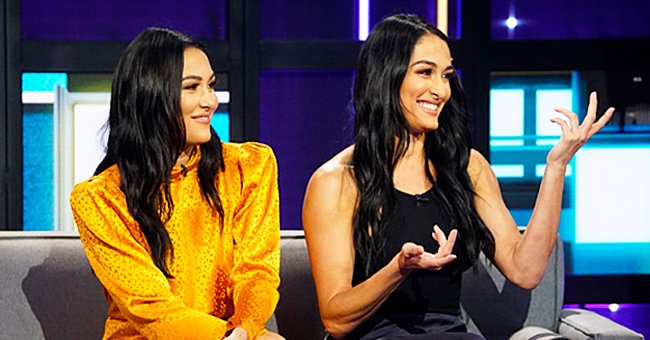 Getty Images
'Total Bellas' Stars Brie & Nikki Bella's Baby Shower Plans Stun Their Mom Kathy — Here's Why

Brie and Nikki Bella from "Total Bellas" stunned their mom with their plans for their baby shower as the family drama has meant they would prefer only friends at the function.
"Total Bellas" stars Brie and Nikki totally stunned their mom, Kathy, after announcing that they would like a "friends only" baby shower, Kathy expressed that feelings would be hurt because they have a large family.
Although Nikki has already had her baby, this week's episode of "Total Bellas" featured the pregnant twins making arrangements for their baby shower, with mother Kathy expressing her concerns with their plans.
Nikki and Brie agreed that they would prefer to have a "friends only" baby shower, perhaps because of the recent drama, Nikki has had with other family members.
Nikki cautioned her mom by saying that the guestlist might not have people on it who Kathy would wish to be invited, so she should not get mad when certain people have not been included, she then said,
"I kind of would rather do friends than family."
Besides the drama surrounding the baby shower, Nikki is not on speaking terms with her brother, JJ Garcia after apparently getting into a huge argument about politics. Twin sister, Brie urged her to make amends with their brother.
Nikki explained that she was unsure of what she did because she had expressed how she had felt about politics and her bother had completely "destroyed" her with his words. Brie reasoned that they were family and so should make up.
The former wrestler had rekindled her relationship with her previous estranged father, Jon Garcia.
Nikki and Brie had said that they were worried about their family and how they would have reacted to the news. Nikki even stated that she felt bad that she did not actually care about the reaction of her family.
Kathy said on the show after hearing about their plans that it would hurt a lot of feelings because there are a lot of family members the twins are close with, such as their cousin, who might be upset if they were not invited,
"No! No! Ok, first of all, you guys have a large family that you're close to, when you think of your cousins and everybody. Like, Maya and Lauren."
To make matters worse, the former wrestler had rekindled her relationship with her previous estranged father, Jon Garcia which only made her brother more upset and angry.
Jon had asked Nikki about attending the baby shower, and she knew what if he was to attend her mother and brother would not want to be at the baby shower. So perhaps inviting no family seemed like the most peaceful way to do things.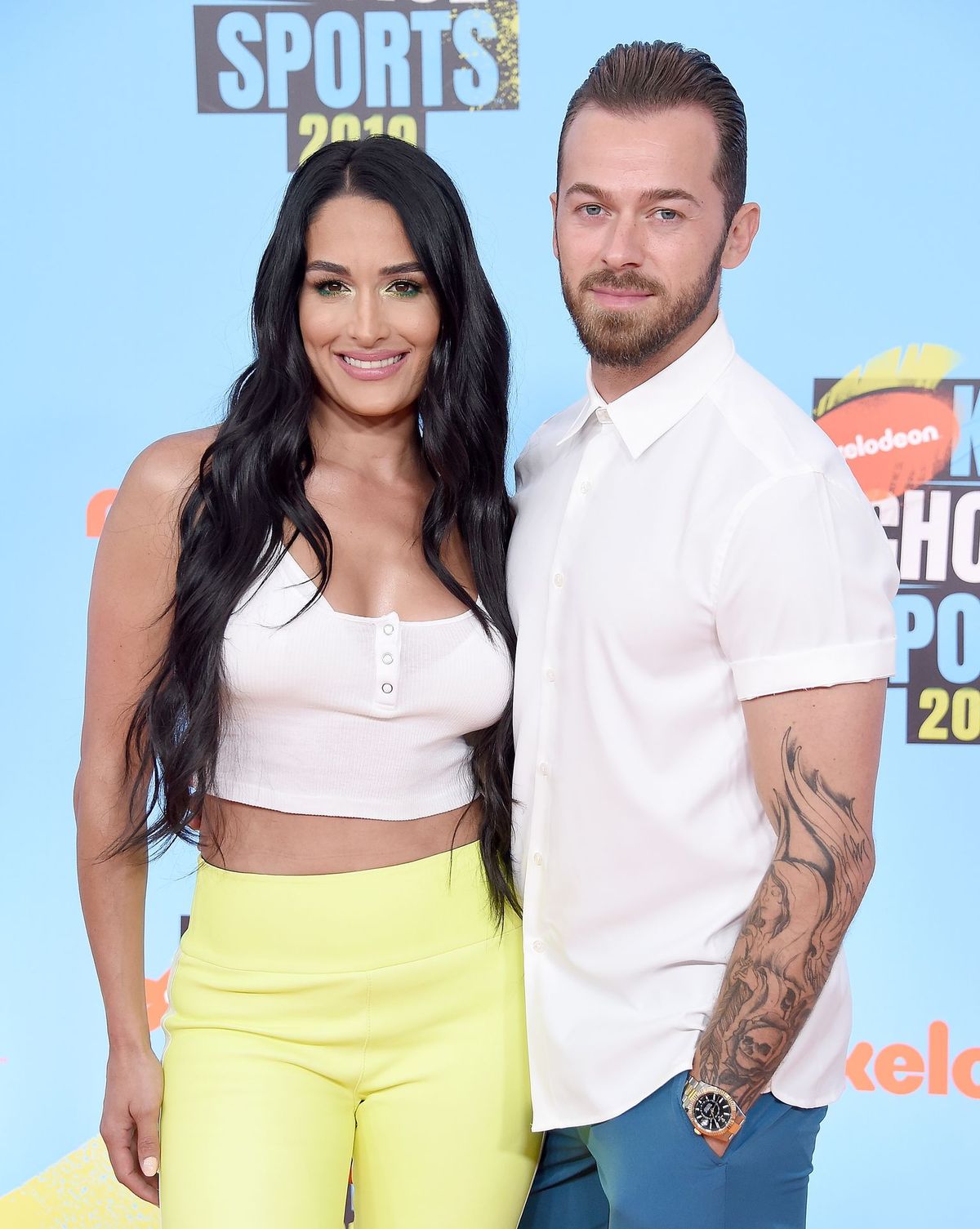 Nikki Bella and Artem Chigvintsev at the Nickelodeon Kids' Choice Sports 2019 at Barker Hangar on July 11, 2019 in Santa Monica, California | Photo: Getty Images
Nikki and her fiance, "Dancing With The Stars", Artem Chigvintsev welcomed their baby boy, Matteo in July of this year. The couple got engaged in November 2019.
Nikki is hoping that the couple will be wed during the fall season in Napa Valley, she hopes that lockdown and the restrictions of the pandemic will be lifted as she does not want a social distanced wedding.
Please fill in your e-mail so we can share with you our top stories!