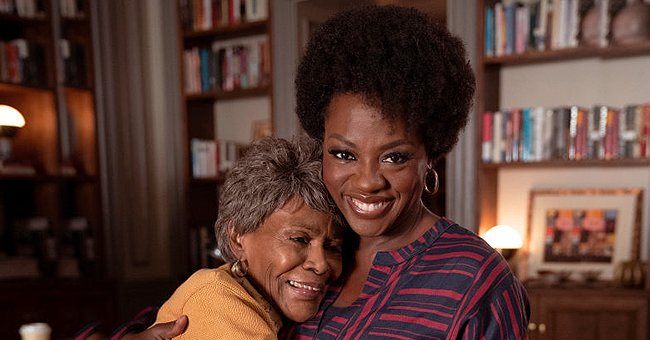 Getty Images
Viola Davis Gets Emotional in a Touching Tribute as She Reacts to News of Cicely Tyson's Death
As the world mourns the loss of the iconic actress, Cicely Tyson, fans and celebrities alike have taken to social media to express their sorrow, including Viola Davis, who shared a close friendship with her.
On January 28, Cicely Tyson, best known for her outstanding performances in Tyler Perry's "Diary of a Mad Black Woman" and 1977's "Roots," died at age 96.
After over six decades in the film and theatre industry, Tyson made a huge impact inspiring many of today's great African American actors and producers, including Tyler Perry, Shonda Rhimes, and Angela Bassett.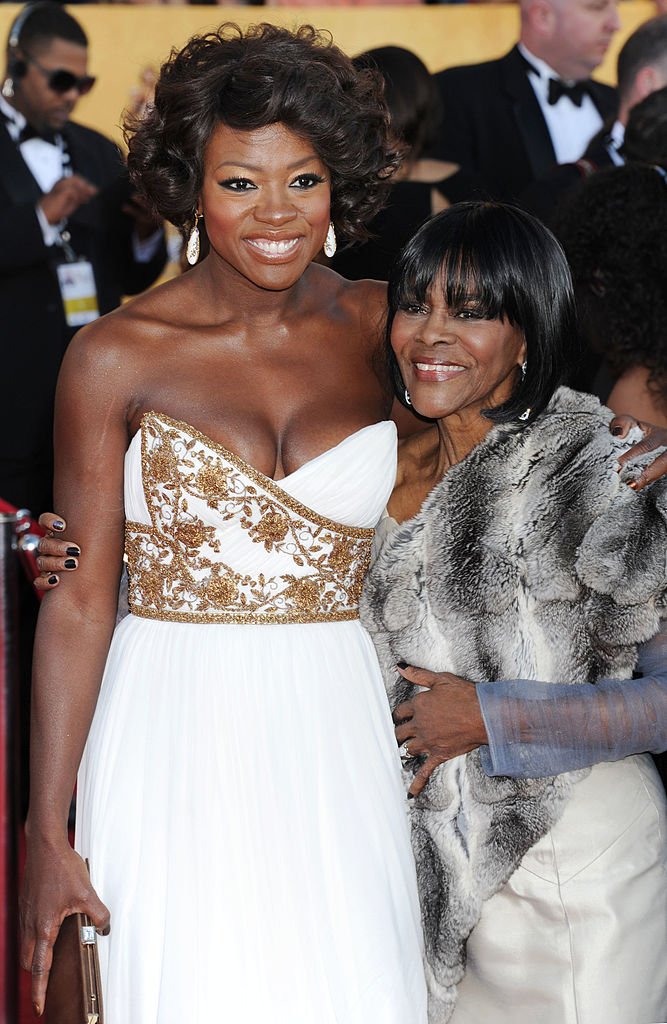 Viola Davis and Cicely Tyson at the 18th Annual Screen Actors Guild Awards at The Shrine Auditorium on January 29, 2012 in Los Angeles, California.|Source: Getty Images
While some actors knew and respected Tyson as a professional, Viola Davis also knew her as a friend. The "Fences" actress was heartbroken by the news of Tyson's death and expressed her sentiments in a touching tribute on Instagram.
Alongside a sweet photo of herself and Tyson sharing an affectionate embrace, Davis poured out her heart as she mourned the woman who played the role of her mother on "How To Get Away With Murder."
The photo, which reflected the women's joy as they both sported beaming smiles, is a clear indication of the bond that Tyson and Davis shared. In her caption, Davis said the loss devasted her. She wrote:
"You made me feel loved and seen and valued in a world where there is still a cloak of invisibility for us dark chocolate girls. You gave me permission to dream."
Davis credited Tyson for inspiring her to see the great possibilities in her career and life, and although she said she was not ready to accept the loss, she thanked her for being a loving confidant.
Other great names in Hollywood echoed these heartfelt sentiments. Media mogul Oprah Winfrey shared her own memories of the pioneering actress whose work broke the barriers of gender roles and race.
[Tyson's] memoir, "Just As I Am," was published on January 26, just two days before she passed.
The extent of Tyson's influence is reflected in the amount and caliber of people who have spoken up following her death. Former US President Barack Obama, who honored her with the "Medal of Freedom" in 2016, also paid his tribute to her.
The former First Lady, Michelle Obama, said that the "Sounders" actress's humanity was her most captivating quality, and indeed her power and grace resonated with everyone she came into contact with.
As Davis so poignantly declared, Tyson will be immortal. Her legacy will live on long after her death through those who remember her, her great works, and her own words.
"The Trip to Bountiful" actress's memoir, "Just As I Am," was published on January 26, just two days before she passed. In her parting gift, Tyson reflected on her life, relationships, and long career in Hollywood.
Please fill in your e-mail so we can share with you our top stories!